Two North Carolina teen girls could face life in prison for murder
Two 16-year-old girls arrested in connection with a 2011 murder of a North Carolina yellow cab driver.
BY EHAB ZAHRIYEH / NEW YORK DAILY NEWS
 MARCH 26, 2012
HICKORY POLICE DEPARTMENT
16-year-old girls, Emily Starnes (L) and Consandra Tyree (R), were arrested on Saturday  in connection with a 2011 murder of a North Carolina yellow cab driver.
Two teenage girls were arrested Saturday and charged in connection with a 2011 murder of a North Carolina yellow cab driver that could put them behind bars for the rest of their lives, ABC News reports.
Though Emily Starnes and Consandra Tyree are both only 16 years old, in North Carolina, that's old enough to do the time.
"In North Carolina, for criminal court purposes, when you're 16, you're treated as an adult," Hickory Police Department Capt. Thurman Whisnant told ABCNews.com. "The possibility exists of life in prison, but it's still early to tell."
In August 2011, cab driver Adam Williams responded to a call after working for a few hours that night. Soon after arriving at the designated location, Williams was stabbed to death and robbed of the $40 he had on him, WSOCTV.com reports.
Employees of a nearby steakhouse called an ambulance, and Williams, who was bleeding from lashes to his face and neck, was taken to a local hospital where he was pronounced dead, WSOCTV.com reports.
Three men were arrested days after the bloody murder, and now months later two more suspects join them in relation to the cabbie stabbing.
"We knew these two young ladies were involved from the get-go, but wanted to do a complete, thorough investigation," Whisnant told ABCNews.com. "It was clear that they had involvement before, during and after the crime."
The teens are scheduled to appear in court on May 14.
Read more: http://www.nydailynews.com/news/crime/north-carolina-teen-girls-face-life-prison-murder-article-1.1051188#ixzz2J0Kqs38p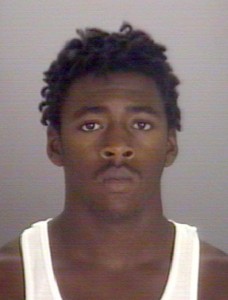 Jamie Daquan Lowery
LUMBERTON, North Carolina – Feb. 2011 Proceedings are under way in the trial of a teenager accused of killing a well-known Robeson County teacher.
Jamie Daquan Lowery, 19, is accused of shooting and killing 56-year-old Al Parnell in July 2008. Lowery is charged with first-degree murder and armed robbery. He is represented by a court-appointed lawyer, William Dowdy. District Attorney Johnson Britt is prosecuting the case, which is being heard by Superior Court Judge Claire Hill. The lawyers wrapped up jury selection Tuesday, court officials said. Prosecutors said they expect the trial to last about a week.
Parnell, a teacher for 28 years in Robeson County, was reportedly shot three times July 2, 2008, while carrying trash to a dumpsite in east Lumberton. He was found slumped over in his car.
Robeson County deputies and State Bureau of Investigation agents arrested and charged Lowery about a month later. They accused the teen of shooting Parnell in a botched robbery attempt. State law prevents Lowery from facing the death penalty because he was 16 at the time of the shooting. He faces a maximum sentence of life without parole.
Parnell taught history, social studies and citizens education for nearly three decades. He coached tennis and was involved in the Student Government Association at Purnell Swett High School.