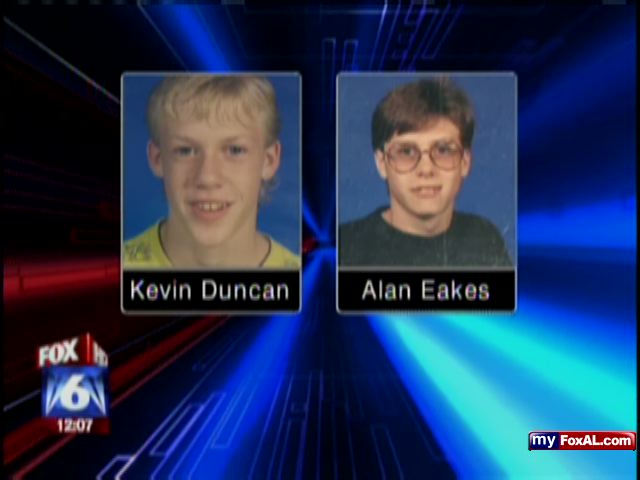 HOOVER, AL (WBRC) – Relatives of a murder victim from Oneonta continue their fight this week. They are fighting to keep one of their loved one's killers behind bars.
It has been nearly 19 years since 15-year-old Allen Eakes and 14-year old Kevin Duncan were assaulted with a baseball bat and left to drown near the Shades Creek Bridge off Highway 150 in Hoover.
Three men were convicted in the killings and one of them, Nathan Gast, has a parole hearing this week. Allen Eakes's brother and sister will be at the hearing to fight the parole petition.
With the holidays approaching, the possibility of gast going free is even more troubling.  "Because we miss him, and we know he would be here, and his children would be here, that's hard," said Eddie Eakes, the victim's brother. "All we have to do is go visit his tombstone and grave. That's all we have to remember him by."
The offenders are serving life sentences.