Name: Eve Marie Carson
Murderers: Demario Atwater, 21, and Laurence Lovette, 17
Crime date: March 5, 2008
Location: Chapel Hill
Victim
Eve was born in Athens, Georgia, on November 19, 1985, to Bob Carson and Teresa Bethk. She graduated from Clarke Central High School where she was class valedictorian and was elected president of the high school's student body. She attended college at University of North Carolina, Chapel Hill. During her college years, she participated in and led many organizations and service projects.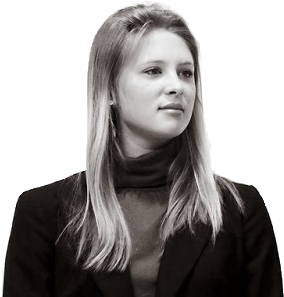 She was a member of: the Academic Advising Program; the Athletic Council; the Carolina Leadership Development Board; the Chancellor's Committee for University Teaching Awards; the Chancellor Search Committee; the Committee on Scholarships, Awards and Student Aide; and UNC-Chapel Hill's Board of Trustees.
She was an orientation counselor at Freshman Camp.
She was a North Carolina Fellow, taking part in a four-year leadership development program.
She was an assistant coach for the Girls on the Run program.
She tutored middle school students.
She taught science to elementary school students as part of UNC's Inspire Program.
She was a reflections leader for UNC's A.P.P.L.E.S. (Assisting People in Planning Learning Experiences in Service) program.
She was co-president of the Honors Program Student Executive Board.
She was co-chairwoman of UNC's chapter of Nourish International, a hunger relief organization.
In addition to all this, Eve was president of UNC's student body from April 2007 until her death in 2008.
Along with being president of UNC's student body, and participating in and leading many organizations and projects, Eve traveled often.
In 2004 she traveled to Wyoming where she participated in a wilderness leadership course through the National Outdoor Leadership School.
In the summer of 2005, she travailed to Ecuador and volunteered in the rural countryside as a medical assistant, taught computer skills to Indigenous people in the Amazon Rain forest, and worked on a coffee farm.
In the spring of 2006 she traveled to Havanna, Cuba.
In the summer of 2006 she worked with a U.S. Naval Medical Research Unit in Egypt.
Eve majored in political science and biology. Prior to being kidnapped, robbed, and murdered, Eve had accepted a job at McKinsey & Co as a management consultant. Her interests lay mainly in scientific policy and she aspired to peruse higher education after college, perhaps by attending law school or by studying public health and/or public policy in graduate school. Eve had a very bright future. However, two men, one of them a juvenile, decided to rob her of that future on March 5, 2008.
Summary of the crime
Lovette and Atwater kidnapped Eve at gunpoint, robbed her, and then fatally shot her.
Details
In the early morning hours of March 5, 2008, Eve tried to walk to her car. Atwater and Lovette "rushed" her and forced into the car at gunpoint. They then abducted her. Lovette drove while Atwater sat in the back with Eve, holding a gun to her head. The kidnappers drove the terrified 22-year-old to several ATMs and forced her to withdraw money. Lovette later told an acquaintance that Atwater "was fiddling with her clothes and touching her in certain parts of her body."
Lovette later admitted that Eve tried to reason with her captors, telling them that they did not have to commit these crimes. She also begged for her life. But the kidnappers showed no mercy. Eve had seen their faces. They wanted to prevent her from reporting the crimes they had committed against her. In order to silence her and avoid getting caught, they decided to murder her. When Eve realized that Atwater and Lovette were about to kill her she tried again to reason with them, asking them to "pray with me." The end for Eve came anyways.
Atwater and Lovette shot Eve four times with a .25 caliber handgun. The bullets pierced her right shoulder, right upper arm, right buttock, and right cheek. Lovette later told a friend that Eve was still alive and moving around after sustaining these injuries. Additionally, blood was found in Eve's lungs during her autopsy, confirming that she was still alive and breathing after being shot with the handgun.
The assailants fired the fifth and fatal shot with a sawed-off shot gun. This shot went through Eve's right hand and into her right temple and brain. It was this shot that gave the offenders what they wanted–Eve's death. A forensic psychologist and criminal profiler stated that the manner in which Eve was shot showed a "complete lack of regard for another person." The assailants left Eve's bullet ridden body in the road and fled.
Both assailants were apprehended. Atwater plead guilty and was sentenced to LWOP. Lovette's case went to trial and he was found guilty. He was also sentenced to LWOP. After Miller the North Carolina Court of Appeals vacated Lovette's sentence and ordered a new sentencing hearing. Lovette was again sentenced to LWOP.
Written by an NOVJM volunteer.
Sources
http://onlineathens.com/stories/030708/news_2008030700433.shtml
http://onlineathens.com/newsmakers
https://www.wral.com/news/local/story/2595075/
http://www.dailytarheel.com/index.php/article/2008/02/carson_goes_to_bat_for_students
https://www.wsfa.com/story/7977116/eve-carsons-biography-from-uncs-chancellor/
https://www.onlineathens.com/article/20130310/NEWS/303109941/
https://www.dailytarheel.com/article/2011/12/carson-trial-dec-13
https://www.wral.com/news/local/story/2595075/
https://caselaw.findlaw.com/nc-court-of-appeals/1622595.html
https://www.wral.com/news/local/page/2596473/
https://abcnews.go.com/blogs/headlines/2011/12/unc-student-eve-carson-begged-captors-to-pray-with-her-before-they-killed-her-says-murder-trial-witness
http://www.wral.com/news/local/story/3125964
https://www.wral.com/multiple-gunshots-killed-eve-carson/3125964/
http://www.wral.com/news/local/story/3116809
https://www.dailytarheel.com/article/2013/02/5111e6ab61c03
https://www.wral.com/lovette-again-gets-life-without-parole-for-murder-of-eve-carson/12508263/
State of North Carolina v. Laurence Alvin Lovette, Jr. (Court of Appeals of North Carolina February 5, 2013) https://caselaw.findlaw.com/nc-court-of-appeals/1622595.htm