Name: Tessa Rane Majors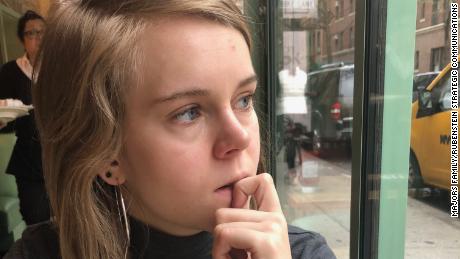 Crime date: December 11, 2019
Alleged murderers: Rashaun Weaver, 14, Luchiano Lewis, 14, and Zyairr Davis, 13
Location: New York City
Victim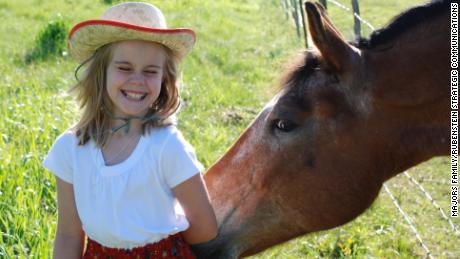 Tessa "Tess" was born on May 11, 2001. She graduated from St. Anne's-Belfield School in 2019 and attended Barnard college in New York City. Tess loved music and played bass and sang in a band called Patient 0. She also ran cross-country and volunteered on political campaigns. She was also interested in writing. During high school she led the school's creative writing club and interned at the Augusta Free Press. She planned on studying journalism.
Summary of the crime
Three juveniles allegedly stabbed Tess to death during an attempted robbery in Morning side Park.
Details
As Tess walked through Morningside Park, she was allegedly confronted by Weaver, Lewis and Davis. The gang had allegedly committed several other robberies prior to attacking Tess. According to Davis's confession, Lewis and Weaver grabbed Tess, put her in a choke-hold and stole from her pockets. Witnesses heard her scream, "Help me! I'm being robbed!"According to investigators, Tess bit Weaver to defend herself. Police believe that he began stabbing her after the defensive bite. Tess was stabbed in the chest several times, including once in the heart.
According to Davis's confession, after stabbing Tess, the attackers rifled through her pockets and fled. Tess, who was bleeding heavily, made her way up a stair case. She collapsed at the corner of 16th Street and Morningside Drive. Tess, now unconscious, was found and taken to Mount Sinai Morningside Hospital where she was pronounced dead.
Davis was arrested shortly after Tess's murder and confessed to taking part in the crime. Lewis and Weaver were arrested in 2020. Both have been indicted by grand juries and charged as adults with murder and robbery. Weaver's DNA was found under Tess's fingernails, indicating that she scratched him to defend herself.
Written by an NOVJM volunteer.
Sources
https://time.com/5750299/tessa-majors-stabbing-barnard/
https://www.washingtonpost.com/education/2019/12/13/year-old-arrested-connection-with-barnard-college-stabbing-case/
https://nymag.com/intelligencer/2020/03/tessa-majors-murder-morningside-park.html
https://nypost.com/2019/12/27/suspect-may-have-killed-tessa-majors-because-she-bit-his-finger-police-sources/
https://www.cbsnews.com/news/tessa-majors-hearing-reveals-new-details-in-case-of-murdered-student-2019-12-17/
https://www.usatoday.com/story/news/nation/2020/02/15/tessa-majors-stabbing-14-year-old-arrested-nyc-police-say/4771252002/
https://www.nbcnews.com/news/us-news/barnard-student-tessa-majors-death-leads-murder-charge-against-14-n1137396
https://www.columbiaspectator.com/news/2020/02/15/following-two-month-investigation-14-year-old-suspect-charged-in-death-of-tessa-majors/
https://nypost.com/2020/02/19/third-suspect-arrested-in-killing-of-barnard-student-tessa-majors/