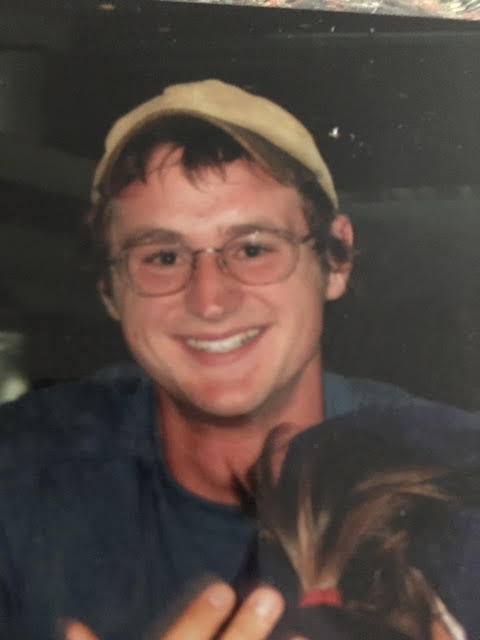 Name: Andrew Gelston Graham
Murderers and alleged murderers: Terrell Jones, 16, Allen Ford, 18, Kendall Austin, 18, Joseph Martin, 16, and Clarissa Lockhart, 19
Crime date: November 5, 2009
Location: Centennial, Colorado
Victim
Andrew was born on January 26, 1986 to Cyndi Gelston and John Graham. Andrew, his parents, and his sister Rebecca moved to Centennial, Colorado, when he was in seventh grade. Andrew graduated from the University of Colorado (CU) with a Bachelor of Science in Civil Engineering and was set to attend graduate school at CU in January 2010. At CU, he would be the first person to go through a graduate program in Applied Mathematics related to engineering. After Andrew's murder, CU's Civil, Environmental and Architectural Engineering department renamed their excellency fund in his honor.
Andrew loved playing guitar and played on the University of Colorado's Ultimate Frisbee team. He was 23 years old when he was murdered.
Summary of the crime
Andrew was robbed and murdered by a gang of five perpetrators in a racially motivated attack.
Details
On November 5, 2009, Andrew was returning home from an RTD light rail station when he was confronted by Ford. Ford and the other assailants had spotted Andrew at the light rail station in downtown Denver and followed him to Centennial for approximately 40 minutes. Four of the perpetrators later admitted to investigators that they planned to rob Andrew, whom they saw as a "a white male who might have money." The attackers have been linked to a string of race-motivated robberies and assaults in downtown Denver in 2009. Andrew's murder was part of that crime spree, during which young African-American perpetrators assaulted and robbed white and Hispanic men in the Denver area. Suspects believed to be involved in the crime spree told police that they targeted white males because they assumed they had money and wouldn't fight back or present a threat. The attackers robbed Andrew of his satchel and shot him in the back. Ford, Lockhart, and Martin have identified Jones as the shooter.
According to one of the offenders, Jones "pulled out a pistol and tried to rob the guy but the guy wouldn't let him so Terrell Jones shot him." Andrew was found at about 5:30 a.m. on East Phillips Place in Centennial, a few blocks from his home. The satchel he was robbed of, which contained his credit cards and cell phone, was found a couple blocks away from his body. According to Martin, the belongings were thrown out of a car window.
In 2017 a grand jury indicted Ford, Austin, Martin and Lockhart. These suspects were charged with felony murder, conspiracy and racketeering charges. Charges against Austin were dropped in 2019. Terell Jones was finally arrested in March 2020 and charged with first degree murder.
Ford, Martin, and Lockhart have agreed to testify against Jones in exchange for plea bargains. Martin pleaded guilty to aggravated robbery and in February 2018 and was sentenced to 10 years in prison. Ford pled guilty in November 2019 and was sentenced to 20 years in prison in January 2020. Lockhart pleaded guilty in March 2020 to a felony racketeering charge. She was sentenced to 10 years in prison. The suspects have also pled guilty to other crimes including assault, robbery, and a bias-motivated crime involving "bodily injury." The case against Jones will go to trial.
Sources
https://centennialcitizen.net/stories/andrew-graham-murder-suspects-case-dropped-centennial,288042
https://centennialcitizen.net/stories/new-light-shed-on-2009-centennial-murder,298333