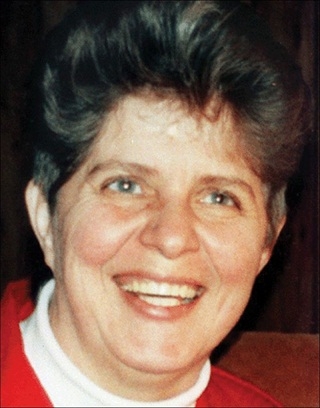 Name: Shirley Ann Arras Crook
Crime date: September 9, 1993
Murderers: Christopher Simmons, 17 & Charles Benjamin, 15 (16-year-old John Tessmer was originally part of the plan but decided against it)
Location: Castlewood State Park in St. Louis County, Missouri
Summary of the crime
Simmons and Benjamin kidnapped Shirley, bound and gagged her, and took her to a state park where they threw her into a river, drowning her.
Details
Christopher Simmons, 17, decided he "wanted to murder someone." He found younger conspirators and formed a plan to burglarize a house, tie up the victim, and murder her. He even bragged to his accomplices conspirators that they would "get away with it because they were minors."
On the night of September 9, 1993, at around 2:00 a.m. Simmons and his accomplices broke into the Shirley's home in Jefferson County, Missouri. Simmons used duct tape to tie her hands behind her back and cover her mouth and eyes. He and his accomplices then stole her car and drove her to the Castlewood State Park in St. Louis County. There, they found that Shirley had managed to remove some of the duct tape from her face and had freed her hands. They restrained her hands and feet using a belt, a purse strap, and electric wire. They covered her head with a towel and walked her to a railroad trestle that ran above the Meramec River. The killers then tied her hands and feet with the electric wire in a hog-tied fashion, wrapped duct tape around her entire face, and threw her into the river. Shirley drowned. Her body was discovered by fishermen.
Benjamin was convicted and sentenced to life in prison with out parole. Simmons was convicted and sentenced to death. The case went through a series of appeals and each one was rejected. In 2002 The Missouri Supreme Court held that executing juveniles constituted cruel and unusual punishment. The case then went to the the Supreme Court of the United States. In the landmark Roper v. Simmons ruling, SCOTUS ruled five to four that the juvenile death penalty was unconstitutional. Simmons was then sentenced to life in prison without parole. He and Benjamin remain in prison this day.
Written by an NOVJM volunteer.
Sources
https://www.findagrave.com/memorial/29995381/shirley-ann-crook
https://www.oyez.org/cases/2004/03-633
http://www.jeffjacoby.com/11230/old-enough-to-kill-old-enough-to-die
https://www.law.cornell.edu/supct/html/03-633.ZO.html
https://ssrn.com/abstract=1908953
https://www.supremecourt.gov/DocketPDF/18/18-217/103269/20190618120130789_18-217tsacCJLF.pdf
https://web.mo.gov/doc/offSearchWeb/offenderInfoAction.do