Stories That Specially Illustrate the Dangers of Releasing Teen Killers
Below is just a sampling of the many horrifying stories of recidivism – repeat violent offending by inmates upon early release from their sentences. While we try to focus this page on the argument from juvenile offender advocates that all extremely violent juvenile offenders deserve opportunities for early release (they clearly do not), we also want to highlight the larger problem across the criminal justice system.
The General Dangers of Early Release
This news story  from the Chicago area tells the story well of not only the statistical dangers in early release of violent offenders, but also the difficult impact on victims' families.
Criminal justice as a system is a delicate balancing act, trying to protect the interests of all concerned. What is the right balance between over-incarceration and not enough protection for the public from individuals who are clearly dangerous?
California is one good test case. Courts ordered their state prison population reduced to relieve overcrowding. (AB 109) The state could not afford to build more prisons and the releases began. See some of the results:
AB 109: CRIME ON THE RISE!
"After several years of sharp declines seen locally and nationally, crime appears to be on the rise in the Sacramento area, according to new statistics from law enforcement. Violent crime and property crime each rose 7 percent in the city of Sacramento during the first six months of the year, compared with the same period in 2011. It's the first time in six years that the city has seen an uptick in crime.Deputy Jason Ramos, spokesman for the Sheriff's Department, said a few factors could be contributing to the six-month spike, including AB 109, the state's realignment plan moving state offenders to the county level, which has put more pressure on local resources." Read more here: http://www.sacbee.com/2012/08/09/4708245/sacramento-city-county-see-crime.html#storylink=cpy
We have also seen the dangers of early release during the 2020 COVID-19 pandemic. 
Ten percent of Rikers inmates re-arrested after coronavirus release: NYPD 
"Some 10 percent of those cut free from Rikers Island due to coronavirus concerns since March have since been arrested — some multiple times, The Post has learned.
"Out of the roughly 2,500 inmates let go from the city's largest jail, 250 have used the freedom to allegedly commit nearly 450 new crimes, NYPD data obtained by The Post shows."
Specific examples of crimes committed by inmates released early due to COVID are described below.
Psychopathy and early release
Many juvenile criminals are psychopaths. They are unable to feel empathy or remorse. They only care about themselves and have absolutely no concern for the well-being of others. They will do anything they want to anyone, so long as it benefits them. They make up around one percent of the population but commit a disproportionately large share of serious violent crimes. 
To be considered a psychopath, one must score 30 out of 40 on the Psychopathy Checklist—revised (PCL-R). In the general population the average score is five. Even if one does not meet the 30 point criteria they may still have many psychopathic traits.
Psychopaths are also extremely manipulative. Even the best psychologists and psychiatrists can be tricked by them. Psychopaths often trick parole boards and judges. They are 2.5 times more likely to be granted conditional release than non-psychopaths due to their skills at manipulating. So, even when an offender may appear to be rehabilitated, they may really be manipulating us. 
There is currently no cure for psychopathy. In fact, attempts to teach psychopaths empathy and compassion only make them better at manipulating and more dangerous. 
Read Dr. Robert Hare's book Without Conscious The Disturbing World of the Psychopaths Among Us to learn more about psychopathy. 
Dangerous Early Releases of Juvenile Criminals
Here are just some examples of juveniles criminals committing additional crimes after being given "second chances," along with examples of prison violence by juvenile criminals. If all juvenile offenders are required to have a chance to be released, many more crimes like this will occur.
1. Andrew Golden from Arkansas
Police: Arkansas school shooter applied for gun permit Associated Press – December 11, 2008 3:43 AM ET
LITTLE ROCK, Ark. (AP) – "Police in Arkansas say a man who helped gun down four middle school students and a teacher when he was a child has applied for a concealed-carry permit under a different name. Andrew Golden's application was filed under the name of Drew Grant. The application was denied. Golden listed a home address 55 miles from the city of Jonesboro, where he and a classmate lured students into gunfire in 1998 during a fake fire drill. Golden was 11 at the time. Golden changed his name after his release from prison last year. A judge has barred lawyers from releasing Golden's new name or home address. Red flags were raised by the fingerprints provided during the application process and authorities say there are several other reasons why Golden's application was rejected. Investigators are determining if inaccuracies listed in the rejected application warrant criminal charges."
2. Maurice Clemmons from Arkansas
*17 YEAR OLD VIOLENT OFFENDER RELEASED EARLY FROM 95 YEAR SENTENCE "BECAUSE OF HIS AGE" LATER KILLS FOUR POLICE OFFICERS
Teen convicted of four murders in Rochester, NY
17 year old violent offender paroled early from a 108 year sentences "because of his age" murders four police officers in Washington
November 30, 2009
Maurice Clemmons, 37, fatally shot four officers near Tacoma, Washington.
UPDATE December 1 – Clemmons is shot and killed by police after eluding the police
ED. NOTE: We include the full text of the story below because it is one of the best examples of why life without parole sentences need to mean life WITHOUT parole.
Summary
Clemmons was a repeat violent juvenile offender whose sentence was commuted due to his age. He went on to commit more crimes and ultimately murdered four police officers. 
Details
When Clemons was 16 he went on a seven-month crime spree, robbing a woman and punching her in the face, burglarizing a state trooper's home, and bringing a pistol to school. At 17, in 1990,  he was sentenced to 108 years in prison. During his time in prison he committed many crimes, including battery, sexual assault, and theft. After 11 years in prison, he asked Governor Mike Huckabee for clemency. Huckabee granted his request, despite the objections of prosecutors, citing his youthful age when he committed the crimes. Upon release, Clemmons spent time in Seattle. He returned to prison after committing another violent crime in 2001. This time, he burst into a house in Camden, Arkansas, and, at gunpoint, robbed the occupants of $10,000. He was sentenced to 10 years in prison but was released on parole after three years in 2004. 
After being released, Clemmons associated with other criminals, including Gerard Wells, who was accused of running an auto theft ring. Clemmons bought a plane ticket for Wells, who is a fugitive to this day. He also re-established ties with a man he had met in prison, who had murdered two people in a robbery. This offender had been released as well, but was linked to a bank robbery in Little Rock and fled to Washington. 
Clemmons continued to commit violent crimes. In one incident he threw rocks and broke the windows of cars and houses and attacked the police when they responded. Clemmons was later accused by his wife of molesting her daughter. The mother walked back her claim but two months later Clemmons was arrested and charged with child-rape. He was later released on bail. 
On November 29, 2009, Clemmons walked into a coffee shop in Parkland, Washington,  and opened fire. He murdered four police officers as they worked on their laptops and prepared to start their shifts. The victims were: Sgt. Mark Renninger, 39;  Officer Ronald Owens, 37; Officer Tina Griswold, 40; And Officer Greg Richards, 42. All four had been with the department since its inception, and all of them were parents. Clemmons was later shot and killed after refusing a police officer's commands to stop and appearing to reach for a gun. 
There are many systemic failures involved in this case. Clemmons was granted clemency, despite his violent behavior in prison. And after he went back to prison for another violent crime, he was paroled early, serving three years of a 10 year sentence. One would think that a parole board would not want to release a man who had shown that he will use early release to commit more crimes. And finally, Clemmons was released on bail despite the danger he posed. 
Sources
A path to murder: The story of Maurice Clemmons
Persuasive appeal helped Clemmons win clemency
4 Lakewood officers slain; ex-con sought for questioning
Lakewood police shooting suspect killed by officer in South Seattle early today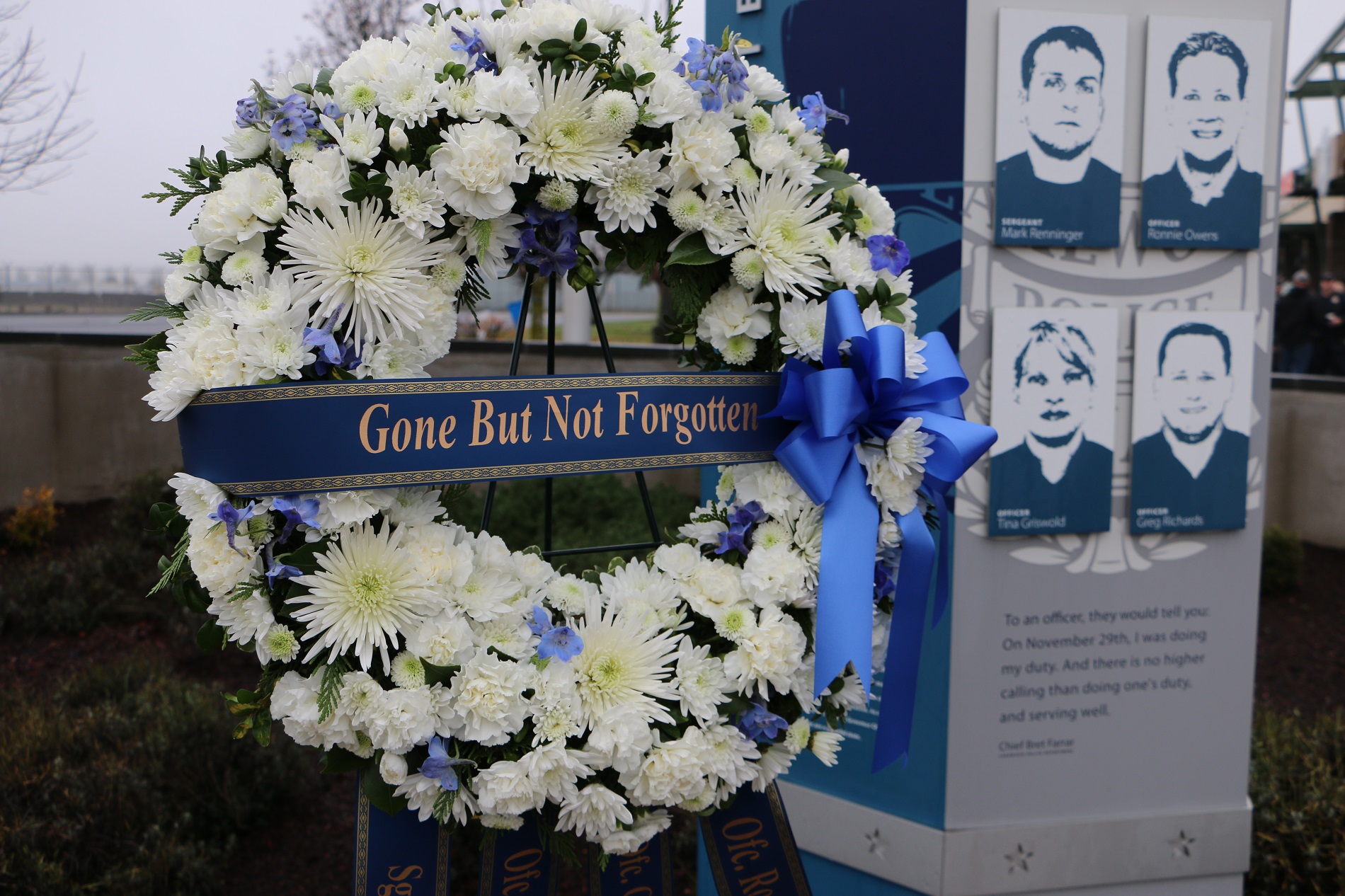 NOVJM Commentary on the Maurice Clemmons case:
This is exactly the reason why we believe parole is an unreliable system that endangers the public. Our organization is standing nationally with our warnings vindicated but with more sadness than words can say, especially for the orphaned children of the murdered police officers.
3. Herman Duncan from Ohio
From After fatal call, judge should resign
Cleveland Plain Dealer columnist Phillip Morris wrote an op-ed urging the resignation of a juvenile court judge, Alison Nelson Floyd, for releasing juvenile criminal Herman Duncan who then murdered a fellow teen. Morris says Floyd "should acknowledge that instead, she gambled with the public's safety by releasing an increasingly dangerous teen hours before he killed" 17-year-old Demel Holiday. Floyd "rolled the dice on a violent juvenile, who had been aggressively working his way up to murder," says Morris. "Before releasing a 17-year-old delinquent charged with the killing, a juvenile probation officer pleaded with Floyd to lock the boy up. She described the 17-year-old as a threat to the community. The boy, who has been on probation since February for several assaults, intimidation of a witness, carrying a knife and counterfeit drugs, had stopped going to school or following the curfew that Floyd had set for him." Morris says Floyd discounted the concerns of the probation officer and the fact that he was defying her own terms of probation. "What is the point of the probation department in her world?," Morris asks. The judge also discounted the pleas of the boy's mother to lock her son up.
After brutally murdering six-year-old Tiffany Eunick, and being sentenced to life as an adult, Tate accepted a plea deal he earlier had rejected and was paroled at age 19. He was promptly re-arrested for armed robbery of a pizza delivery man and has been sentenced to 30 more years.
Articles
Teen released after murder now faces life in jail
"Tate convicted of fatally beating girl
"Tate killed 6-year-old Tiffany Eunick, a neighbor his mother was baby-sitting, on July 28, 1999. His lawyers initially claimed the girl died accidentally while the 160-pound boy was imitating wrestling moves he saw on television, but experts said the girl died of skull fractures and a lacerated liver suffered in a beating that lasted one to five minutes.
"He was convicted of first-degree murder and sentenced to life in 2001. In 2004, an appeals court tossed out the conviction after finding that it was not clear whether Tate understood what was happening to him. He pleaded guilty to second-degree murder and was sentenced to time served and 10 years' probation.
"His mother, Florida Highway Patrol trooper Kathleen Grossett-Tate, insisted that he stay with her. Grossett-Tate has refused repeated requests for an interview.
"He was arrested in September 2004 when police found him outside at 2 a.m. carrying a knife with a 4-inch blade. Judge Lazarus added five years' probation and warned he would have 'zero tolerance' for future violations.
"Earlier this year, according to court documents, another teen told Broward County detectives that Tate stole one of his mother's guns in March.
"In a statement to police in June, Grossett-Tate said she didn't report the incident because Tate and the other teen gave conflicting stories. She said her son 'knows he's not supposed to go in my room or touch my guns.'
"On May 12, Grossett-Tate left for a 10-day Army Reserve assignment, leaving Tate home alone. Police later found that her three handguns were taken from a closet in her room. Only two have been recovered; none has been conclusively linked to the pizza robbery."
"Teen tied to pizza robbery
On May 23, Tate allegedly called Domino's Pizza from a friend's apartment, ordering four pizzas.
"The friend later told police that Tate, armed with a revolver, hid behind the door when delivery man Walter Gallardo arrived with the order. When Gallardo spotted the gun, he dropped the pizzas and ran, and called police.
"Gallardo, 44, positively identified Tate as the assailant and Tate's fingerprints were found on the pizza boxes.
"Investigators also discovered that Tate had exchanged cell phone text messages with another friend earlier that day asking if the friend wanted to "bust that lick" — a street term for robbery.
"The friend replied that they should do it at night, and the response from Tate's phone read: 'It's better to do it in the daytime when nobody's home and I got my fire,' which prosecutors say is a reference to a gun. Police say they believe the two planned to rob drug dealers.
"Tate faces six charges of probation violation. The judge could sentence him to anything from life in prison to no prison time.
"'He's optimistic that there's an end result that doesn't send him to jail for life,' said his lawyer, Williams.
Youth Who Killed at 12 Gets 30 Years for Violating Probation 
"FORT LAUDERDALE, Fla., May 18 — Lionel Tate, who was sentenced to life in prison five years ago for stomping a playmate to death when he was 12, was told by a judge that he was out of chances and sentenced on Thursday to 30 years in prison for violating his probation. He could again face life in prison for robbing a pizza deliveryman at gunpoint.
"Mr. Tate, now 19, pleaded guilty in March to violating his probation and robbing the deliveryman in a deal that would have sent him to prison for a maximum of 30 years for both charges. But he later asked Judge Joel T. Lazarus of Broward County Circuit Court to withdraw that plea.
"On Thursday, the judge rejected Mr. Tate's request to withdraw his plea for the probation violation and sentenced him on that charge. The judge did, however, accept Mr. Tate's plea withdrawal for the armed robbery charge and set that case for trial on Sept. 18."
Judge, lawyer in Lionel Tate case reflect on landmark trial, cite regrets
"The boy's legal defense team notably declined a plea deal offer from then-prosecutor Ken Padowitz that would've sentenced him to three years in a juvenile center, one year of house arrest and 10 years of probation on a reduced second-degree charge.
"But Tate, who was charged with killing Tiffany Eunick in 1999 when Tate was 12 years old, had a case fraught with complications from the start, Lewis and others agreed.
"The justice system wasn't prepared to handle a brutally violent case involving such a young defendant, they said.
"Padowitz said he thinks those circumstances tied his hands. Wanting to be a 'minister of justice,' Padowitz said, he instead had to be prosecutorial.
"He was stuck 'between a rock and a hard place,' faced with pursuing standard sentences either in the juvenile or adult systems that Padowitz considered unjust. Padowitz said he left it up to a grand jury, which charged Tate as an adult for first-degree murder. 'I tried to do the right thing,' he said.
"Senior Broward County Judge Joel Lazarus, who presided over the case, said he regrets 'to this day' he didn't appoint an attorney to work directly with Tate and oversee a psychological evaluation until after the appeals court ruling.
"'The issue of competency … seemed to take a back-burner,' Lazarus said.
"After an appeals court threw out Tate's lifetime prison sentence in 2003, the teen violated the terms of his probation by taking part in an armed robbery of a pizza-delivery man and is now serving a 30-year prison sentence.
"Tate, currently held at Everglades Correctional Institution in Miami-Dade County, is scheduled to be released from prison on Sept. 16, 2030, state records show.
"Tate's time in prison led to a 'deeper dive' toward more run-ins with law enforcement, said David Watkins, director of equity and academic attainment at Broward County Public Schools. Watkins oversaw Tate's education after sentencing.
"'I knew he was gone,' Watkins said after the panel. 'He was institutionalized at this point.'
"Although the case had its complications, Padowitz said the justice system has since improved on how similar trials are handled.
"'I really think that if there's anything to be said about this case, it's that it did have an impact nationwide, it did have an impact on legislation,' the former prosecutor said. 'It made people really examine and think about what are we doing in this system. And provide alternatives that are appropriate age-based punishments and rehabilitation.'"
Lionel Tate Jailed for Parole Violation
"FORT LAUDERDALE, Fla. – Lionel Tate (search), the teen who walked out of prison this year after his life sentence for killing a 6-year-old playmate was overturned, was arrested on charges of violating his probation after authorities said they found him out late at night with a knife in his pocket."
"Tate was 12 when he killed 6-year-old Tiffany Eunick (search) more than five years ago. He served three years of a mandatory life sentence for first-degree murder before the 4th District Court of Appeal overturned his conviction, clearing the way for a plea deal to second-degree murder. The appeals court ruled that his mental competency was not evaluated before trial."
"Before he was convicted of first-degree murder, Tate's mother had turned down a plea deal offered by prosecutors that would have brought him a three-year sentence for a guilty plea to second-degree murder."
4. Scott Darnell from Illinois
Summary
A juvenile violent sex offender raped and murdered 10-year-old Vicki while on summer release. 
Details
Darnell was a recidivist violent juvenile offender whose sex offenses and threats to kill were KNOWN by the Illinois juvenile probation program that was supposed to be monitoring him. He raped and murdered 10-year old-Victoria Larson, because he had been given early release from his other sentences. Victoria's mother sued the state for failing to do their job by releasing the offender, and improperly supervising him when they did. Accounts of what Darnell did to Victoria and other young girls he raped are too gruesome to publish here. Now he is serving a life sentence as an adult but is trying to obtain early release again, saying that he has found redemption as a Buddhist. Our view: this man deserves to be punished for the rest of his life. And if he is rehabilitated in any genuine way, he should only care for setting the minds of Victoria's family at ease by accepting his punishment, and not further threatening them as he has with his efforts to free himself. What we know about child sex predators from science is that they are never "cured". Would you let this man live next to your family? The life sentence is appropriate.
Here is some more information from our memorial for Vicki
Later, his long criminal record was published;  torturing small animals at an early age, progressing, to sticking his hand down little girls panties, threatening young girls, stealing guns and leaving frightening letters, again for an under developed girl.  He used knives to scare girls and raped small girls.  He began to dig graves in the snow or plotted them in dirt.  Darnell was incarcerated in every juvenile prison in Illinois. The last time for planning another girl's murder, he'd gone as far as digging her grave, but, that time he changed his mind and didn't follow out the killing.  His so called 'visit' was a summer release, the state said he was safe to go to his grandparent's home,  even though, he'd promised several times he would KILL!
Read more here. 
5. Jimmy Scales and Mical Thomas from Milwaukee, Wisconsin
Summary
Teen offenders who already had criminal histories involving robbery and murder were tried as juveniles and released early by juvenile supervisors. They then murdered a pregnant woman.
From our memorial 
Merchant, Thomas, and Scales robbed and murdered Sharon, who was about three months pregnant, in front of her 13-year-old son. Scales had been a planner and getaway driver in a 2008 murder. He was tried as a juvenile and released early. Thomas had been convicted as a juvenile of robbery, auto theft, and a gun offense and was also released early.
Details
Information from Juvenile officials placed on leave in slaying fallout by the Milwaukee Journal Sentential. 
"The top officials in the state's juvenile corrections office in Milwaukee have been put on administrative leave as part of an investigation into the cases of two teenagers who are charged with killing a pregnant woman in front of her son while on parole supervision for previous serious crimes, the Journal Sentinel has learned.
"According to sources familiar with the investigation, the administrative leaves for such senior people – insiders say the leaves may be a first for the Department of Corrections – are related to the cases of a pair of teen defendants, Jimmy Scales, 18, and Mical Thomas, 16, whom the Milwaukee office supervised. Both went to juvenile prison for violent crimes before their release.
"Thomas, Scales and Malik Merchant, 15, are charged with the killing Aug. 7 of Sharon Staples in front her 13-year-old son in a robbery on Milwaukee's west side.
"On Friday, the top three officials in the department's Community Supervision Program's southeast regional office on N. Holton St. in Milwaukee were put on administrative leave, sources said. The office oversees supervision of offenders released from the state's juvenile prisons in nine counties, including Milwaukee."
"Scales was committed to the department's five-year serious juvenile offender program Feb. 4, 2009, after he was found delinquent in Children's Court for his role in a 2008 killing where he acted as the planner and getaway driver.
"Under the serious juvenile offender program, the department can keep a juvenile locked up for a maximum of three years, plus two years of supervision. But Scales' juvenile record shows officials released him March 31, 2011 – 10 months before his maximum confinement time would have been up on Feb. 4, 2012. Had he been kept for the full time, he would have been off the streets the morning the Staples slaying occurred.
"Thomas was released under supervision May 5, three months before his commitment with the Department of Corrections was up. The department could have kept him in confinement until two days after the homicide, but then the department would have been forced to release him without any supervision. Thomas had been convicted as a juvenile of robbery, auto theft and a gun offense."
"Thomas is charged in adult court with first-degree reckless homicide as the alleged shooter in Staples' death. Prosecutors said Thomas tried to rob Staples and shot her when she would not surrender her purse. When she collapsed, he and Merchant – prosecutors said he acted as a lookout – fled. They later came back and stole her purse while her son ran for help. Scales acted as a getaway driver, a criminal complaint states.
"As the newspaper previously reported, at the time of the Staples homicide, Scales was out on parole in the 2008 case, where he was charged with planning the shooting of 18-year-old Jonathan Mayfield after a party. Prosecutors said he asked his friends to show up with guns and pointed out the victim. After the shooting, he drove the getaway car – the same role he is accused of having in the Staples killing.
"Scales' co-defendants in the 2008 killing were convicted in adult court of first-degree reckless homicide and sentenced to 20 years in jail each plus several years of supervision.
"Milwaukee police Chief Ed Flynn has criticized Wisconsin's juvenile justice system, saying police and a victimized community are left to pick up the pieces of an 'irretrievably broken' system.
'Young men embarking on a life of crime learn important lessons during their first exposure to criminal justice,' Flynn said. 'If that first exposure, and the second exposure and the third exposure is that violent conduct has no consequences, why should we be surprised that that conduct is repeated?'"
More information
Scales was later pled guilty to felony murder and was sentenced to 25 years in prison. 
Thomas pled guilty to two counts of first-degree reckless homicide and was sentenced to 35 years in prison. 
Read more at our memorial for Sharon. 
6. Robert A. Williams – New York
NOVJM offers this graphic description of a teen killer who was tried and sentenced as a juvenile, which meant he was released at the age of adulthood. He went on to rape, torture, and attempt to murder a woman in her apartment. Here are the consequences of that horrible decision to release this dangerous man:
From Prosecutors Detail Rape That Lasted 19 Hours by John Eligon
The time crept by so slowly and painfully that the 23-year-old Columbia University journalism student had decided it was time to end her life.
Over many torturous hours, she had been repeatedly raped, sodomized and forced to perform oral sex, a prosecutor told a jury on Thursday. The accused, Robert A. Williams, 31, had doused the woman's face and body with boiling water and bleach, forced her to swallow handfuls of pills and to chase them with beer, sealed her mouth with glue, and bound her wrists and legs with shoelaces, cords and duct tape, said the prosecutor, Ann P. Prunty. And now, Ms. Prunty said, he was asking the woman to gouge out her own eyes with a pair of scissors.
And so the woman, sitting on the floor of her studio apartment in Hamilton Heights and holding a pair of scissors between her knees — the blade pointing toward her face — tried to stop the suffering. She lowered her face to the blade, but turned her head at the last moment, trying to stab herself in the neck instead of her eyes.
The scissors slipped from her grasp, the suicide attempt failed, and the woman suffered several more hours of torture, Ms. Prunty said.
The woman survived the nearly 19-hour ordeal, which ended, Ms. Prunty said, when she used a fire started by Mr. Williams to burn the cords that secured her wrists to a futon.
Mr. Williams went on trial Thursday in State Supreme Court in Manhattan, where he faces 71 criminal counts, including attempted murder, rape, arson and assault. If convicted, he could spend the rest of his life in prison.
Mr. Williams, who was homeless at the time of his arrest about a week later at the scene of a burglary in Queens, has a lengthy police record dating to his childhood, the authorities have said.
He was charged in a murder as a juvenile, though the outcome of that case is sealed, a law enforcement official said, and he spent eight years in prison for an attempted-murder conviction in 1996. The prosecution began presenting its case with Ms. Prunty's vivid, step-by-step account of the attack, which she said began about 10 p.m. on April 13, 2007, and lasted until 4 p.m. the following afternoon. Mr. Williams's lawyer, Arnold J. Levine, did not make an opening statement. Outside the courtroom, Mr. Levine declined to talk about his strategy. In hearings before the trial, he seemed to indicate that he would challenge witnesses' identification of his client.
The victim and several witnesses in the six-story apartment building where the woman lived picked out Mr. Williams from lineups, Ms. Prunty said. She said that DNA evidence also linked him to the crime.
Justice Carol Berkman, who is presiding over the trial, found in October that Mr. Williams was mentally fit for trial. After that decision, Mr. Levine said he was considering a mental illness defense.
As Ms. Prunty delivered her opening statement, Mr. Williams sat slouched in his chair, with his head tilted downward.
On the night of the attack, the victim, a month from graduating with a master's degree, was at Columbia, putting the final touches on her résumé for a job fair the next day, Ms. Prunty said. When she arrived at her apartment building, she got on the elevator and found Mr. Williams inside, Ms. Prunty said. She rode with him to her floor, and could hear him follow her as she navigated the long L-shaped hallway to her apartment.
As the woman entered her apartment, Ms. Prunty said, Mr. Williams asked her if she knew where a Mrs. Evans lived. The woman stopped to answer.
"Her kind moment of hesitation would cost her," Ms. Prunty said. Mr. Williams forced his way into the apartment, Ms. Prunty said, put the woman in a chokehold, and slapped her cellphone from her hand.
Mr. Williams slammed the door behind him, and "her Friday the 13th nightmare began," Ms. Prunty said.
Mr. Williams turned a clock by the woman's bed to the wall and made her take off her watch so she would not know what time it was, Ms. Prunty said. He raped her repeatedly and cut her hair because "he wanted to see her face, her fear and humiliation."
He made her sit in her bathtub, and that was the first time he told her to gouge her eyes, Ms. Prunty said. He punished her for refusing by boiling water in a kettle and throwing it on her, the prosecutor said. The water jolted her so much that she broke through the bonds on her wrist, Ms. Prunty said, as the skin on her chest, torso and thighs blistered. (On hearing this detail, one of the jurors shook his head and covered his mouth.)
"Just kill me! Just kill me!" the woman pleaded, Ms. Prunty said.
Later, after her failed attempt to kill herself with the scissors, Mr. Williams threw a heavy object at the back of her head, cracking her skull, Ms. Prunty said.
Mr. Williams was intent on damaging her vision because, Ms. Prunty said, "a blind witness could never identify her attacker."
Mr. Williams eventually slit the woman's eyelids and face with a butcher knife, Ms. Prunty said, but she did not lose her vision. He fastened her legs and arms to a futon, and she lost consciousness. When she awoke, she again pleaded for him to kill her, but heard no response. He was gone.
Mr. Williams "only stopped when he could no longer feel the scourge of control over another human being," Ms. Prunty said.
The woman smelled smoke, Ms. Prunty said, so she wriggled her legs free and pulled the futon away from the wall. She used the fire to free her arms, Ms. Prunty said, and then ran through the smoke to her door. It took her several attempts to open it because her hands were limp and numb, Ms. Prunty said.
The woman ran through her hallway seeking help, Ms. Prunty said, "an image of the walking, living dead."
And here is some more on this man's criminal history from  'HORROR RAPIST'S' HISTORY IS ROOT OF 'EVIL'
At age 15, Williams – by then a drug runner in his father's gang – shot a rival to death.
Within three weeks of getting out of prison, at 19, he shot another rival, who survived, twice in the back on West 148th Street. He served another seven years.
In 2003, Williams – 26 years old and having spent more of his teen and adult years inside prison than out – was released straight from solitary confinement into the community.
"Given his record of paranoia and violence in prison, he should have been civilly committed," one source said.
8. David Pederson from Oregon 
The dark journey of David Pederson is chronicled in this lengthy article from Portland, Oregon. After release from prison at age 30 for violent crimes he committed as a teen, he went on a killing spree. 
Details
Pedersen had an extensive juvenile criminal history. In 1996 he committed an armed robbery at a coffee stand and made off with $600. A couple months later he robbed another coffee stand and a MacDonald's using an unloaded gun. He pled guilty to two counts of second-degree robbery and was sentenced to 70 months in prison without parole, as dictated by laws enacted by Oregon voters. Though intake tests found his potential for violence to be "slight", he earned almost a dozen disciplinary reports while in a Newport's Lincoln County Jail, which was leased by the Oregon Youth Authority. He then went to the MacLaren Youth Correctional Institution. MacLaren staff begged the Department of Corrections to transfer him to an adult prison. He was later transferred to Salem's Oregon State Correctional Institution. State corrections staff flagged him as an associate of the Aryan Soldiers, a radical white supremacist prison gang.
Monthly Portland reported that Pederson had 70 disciplinary reports. He wrote threatening letters to judges and prosecutors, assaulted an officer, and more. He was transferred to a federal prison in Florence, Colorado, after writing ominous letters to a prosecutor and a judge who sentenced a white supremacist. 
Pederson was released three months early on good behavior. In 2011 he went on a massive crime spree with his girlfriend that he later admitted he had planned for years. Pederson shot his father in the head. His girlfriend slashed his stepmother's throat. In Newport, Oregon, the pair carjacked 19-year-old Cody Faye Myers, who was in town for a jazz fest. They killed Cody to eliminate him as a witness and avoid capture. Concerned because they were driving a stolen car, they carjacked Reginald Clark in Eureka, California. They murdered him to eliminate him as a witness. Their ultimate goal was to murder Jewish leaders. The pair was caught by the California State Highway Patrol before they could do so. 
A mental health evaluation described Pederson as an "intelligent, polite, well-spoken, funny, likable young guy." The report also noted that he exhibits narcissistic and antisocial traits.  
9. James Tramel from California
Tramel served 18 years for a second-degree murder he was involved in at 17. Upon release, he became a priest and spoke out against long sentences for juvenile killers like himself. He even testified in favor of retroactively ending JLWOP before the California legislature.
At first, Tramel seems to have become an upstanding citizen, fighting for justice and fair sentences for teens. He seems like the perfect example of why JLWOP should be abolished. But them the truth came out. Tramel never stopped committing crimes. He sexually abused a victim during her counseling sessions.  The Episcopal Diocese acknowledged that he abused his power and committed sexual misconduct. He was suspended for two years. 
See here for more. 
10. Anthony Givens from Michigan
Anthony Givens raped and murdered 44-year-old Liza Olsen in her home in New Buffalo, Michigan. Prior to this crime, he had engaged in several other violent acts. A few weeks before killing Liza he broke into another woman's home and sexually assaulted her. He was armed with a knife and told the woman "shut up or I'll kill you." He then struck her in the head with a bottle. Givens had juvenile adjudications for unlawfully driving an automobile and 2nd degree home invasion. He was given three years of probation for the unlawful automobile use. The probation term included 90 days tether. He was on tether when he raped and murdered Liza.
Read more here. 
11. Brian Granger from Michigan
Brian Granger had a juvenile adjudication for a criminal sexual assault on a seven-year-old in 1981. He was sent to the Boysville Detention Center and then the Parmenter House. Less than a weak after release, he attacked and murdered Sandra Nestle as she jogged. He choked her unconscious, stripped her naked, and raped her. He left Sandra face-down in a partially filled drainage ditch, covered her with vegetation, and left. Sandra drowned. 
Read more here.
12. Robert Houston from Utah
Robert Houston raped and murdered 22-year-old Raechale Elton in Clearfield, Utah. Raechale worked at the Youth Health Associates, a  group home for juvenile sex offenders that Houston resided in. Houston had been sent to the YHA after he committed two knife-point sexual assaults. He continued his violence during his stay at the home–he was caught planning and attempting more attacks. He stayed in the group home until he finally escalated his crimes to aggravated murder. 
Houston could have been sent to jail or prison or at least a more restrictive group home after the knife-point sexual assaults. At the very least, he could have been removed from the group home and sent somewhere else after he was caught planning and attempting more crimes, as this continued violence showed that 1) the group home was not rehabilitating or reforming him and 2) the group home was not able to keep people safe from him. Instead, this repeat violent sex-offender was given several "second chances", none of which helped him. Those chances allowed him to escalate his violence, ultimately earning him an LWOP sentence.  
13. Markus Evans from Milwaukee, Wisconsin 
Evans's long criminal history is detailed in Violent incidents, light punishment started early for slaying suspect. 
Evans assaulted a high school safety aide with an iron rod. He attacked another school aide, diving across a desk to hit him. He was arrested after the latter incident but was released. After his mother took his motorized toy car away, he poured gasoline around their house and tried to light his mother on fire. When he was 15, he shot his cousin in the back with a shotgun. The case was kept in juvenile court and he was incarcerated for 14 months. Upon release, he murdered 17-year-old Jonoshia Anderson. 
Read more about Jonoshia here:
Jonoshia Alexander, Corey Daniels
14. Travis Lewis from Arkansas
Lewis was sentenced to 28 and a half years in prison for murdering Sally McKay and Joseph Baker. He was paroled after 23 years in 2018. He went onto murder Sally's daughter Martha McKay in 2020. Woman found murdered on same Snowden property at Horseshoe Lake, Arkansas, where mother was killed nearly 24 years earlier
Learn more at our offender page. 
Travis Lewis
More from Arkansas Woman Killed by Same Man Convicted of Mother's Murder 23 Years Earlier, Sheriff Says
A man convicted of a pair of infamous Arkansas murders in 1996 is suspected of returning to the home of the crimes and killing the daughter of one of his original victims, officials said. 
Martha McKay was found dead at the historic Snowden home in Horseshoe Lake after deputies responded to an alarm there, according to Crittenden County Sheriff Mike Allen.
As they initially searched the house, deputies saw the suspect, Travis Lewis, jump from an upstairs window, run to a vehicle and drive it across the yard, where it got stuck.
"The suspect then jumped from the car and ran and jumped into the lake," Allen said in a statement. "He was observed going under the water and never came back up." Lewis's body was then recovered from the water by a search and rescue team. The apparent drowning has yet to be confirmed by the state medical examiner, who is expected to determine his official cause of death later this week, authorities said. 
In 1996, Lewis pleaded guilty to the murders of Martha's mother, Sally Snowden McKay and Martha's first cousin, Lee Baker, who was a popular local musician. 
Lewis killed Sally and Lee after being surprised by them while he attempted to steal from the Snowden home, officials said. 
Lewis, 16 at the time, was charged as an adult, Allen said. But some of the victims' family opposed a capital sentence for Lewis's original conviction. Among them was Martha, who befriended Lewis while he was in prison, Dottie Jones, Martha's first cousin, told the Memphis Flyer. He was paroled in 2018.  
The Snowden family, along with their massive lakeside property, is well-known in the region. 
Martha McKay was one of ten grandchildren of the home's original owners, Bob and Grace Snowden, according to the Snowden House website. She returned to Horseshoe Lake in 2004 to buy it from the rest of her family and fully renovate it. The property has recently served as a wedding venue.
Neighbors reportedly said that McKay had been stabbed. Her official cause and manner of death will be determined by the state medical examiner, Allen said.
Authorities are still investigating.
Read more about these cases at our memorial. 
15. Anthony Pardon from Ohio
Pardon, who had an extensive juvenile criminal history, was released into society as an adult and committed more crimes. He went on to rape, torture, and murder Rachael Anderson in 2018. 
When Pardon was 14 he raped an eight-year-old girl. When he was 15 he raped a nine-month-old baby boy. He was convicted of raping the infant as a juvenile. When Pardon was 16 he raped a woman and then bound and gagged her. He kidnapped her and took her to a river. He threw her into the river and when he saw that she was able to keep afloat he went in and held her head down.  The victim was rescued by a Good Samaritan. Pardon was convicted of this crime as an adult and was sentenced to five to 25 years in prison. He was released after 25 years but went back to prison for another nine years after committing forgery. He was again released in 2017.
In January 2018 Pardon invaded the home of 24-year-old aspiring funeral director Rachael Anderson. He gagged and hogtied her, tortured her, and raped her. He killed her by stabbing her in the head with a nine-inch steak knife and by strangling her with an electric blanket cord. 
"How ex-offenders become "lost in supervision"".
Autopsy report reveals gruesome death of aspiring funeral director"
 "Anthony Pardon found guilty in the murder of Rachael Anderson"
"Suspect in East Side slaying has long, violent history"
Anthony Pardon defense team could challenge DNA at murder trial"
Anthony Pardon Trial Day 2 – Agt Joshua Durst – Crime Scene Photos
"Anthony Pardon Trial Day 5 – Part 4"
"Prosecutors cite DNA, defense points to other suspects in 2nd day of Anthony Pardon trial"
Jury begins deliberating Pardon's fate in death-penalty murder trial".
16. Christopher and Lawrence Boggs from Utah
Summary
The Boggs brothers were tried as juveniles for murdering Cody Brotherson, a police officer. They committed assaults while incarcerated and were charged as adults, meaning their juvenile sentences were dismissed. After being sentenced as adults, they were released early. They were then caught allegedly committing more crimes. 
Details
In the early morning hours of November 6, 2016, 15-year-old Christopher Boggs, his 14-year-old brother Lawrence Boggs, and a 15-year-old friend, murdered West Valley police officer Cody Brotherson. The teens were fleeing police in a stolen car, going about 80 mph. Cody, 25, was trying to deploy tire spikes near an intersection, when he was hit and likely killed on impact. At least one officer saw the vehicle swerve towards Cody. 
The killers were originally charged in juvenile court. Prosecutors had a hard time getting them tried as adults because they could not prove who the driver was. The youth pleaded guilty for their roles in Cody's death and were sentenced to confinement at juvenile detention centers, along with community service. A juvenile judge called on the state's Juvenile Justice Services to keep the killers in custody for "as long as possible." Because their cases stayed in juvenile court, the murderers could only be detained until their 21st birthdays. 
During his time in juvenile detention, Christopher was charged with assault by a prisoner in the 2nd District Court as an adult. He had gotten into an apparently premeditated fight with another inmate and then fought staff who tried to restrain him. He was given a suspended five-year prison term in March 2020. He was sentenced to spend six months in jail with credit for the 55 days he had served since his arrest. He was released on April 17, 2020. 
Lawrence was charged in the 2nd District Court with assault by a prisoner with a gang-enhancement. He was sentenced to one to 15 years in the Utah State Prison. He was released early on parole in May 2020. According to the Utah Department of Corrections, his early release was in collaboration with the Utah Board of Pardons and Parole to open up space in confinement facilities due to the COVID-19 pandemic. 
Once the Boggs brothers were taken into the adult system, their sentences in the juvenile system were dismissed. So they could not be sent back to juvenile detention centers to complete their sentences for Cody's murder. Cody's sister Jenny pointed out that the killers' early releases were basically rewards for committing more crimes. 
Upon release, the Boggs brothers allegedly became involved with gangs. In July 2020, they were caught driving 100 mph with a stolen car. Police found two guns inside the stolen car. Christopher was also charged with receiving stolen property. According to a report by the Adult Probation and Parole: "Mr. Boggs was the driver of a stolen vehicle and continues to involve himself in the gang lifestyle." Since he was released in April 2020 he "has been continuing to live the gang and criminal lifestyle while in the community. He associates with his brother Lawrence who is a major influence in the (gang) lifestyle…" The report further stated: "What is known is Mr. Boggs has no intention of not living a criminal lifestyle. He is a significant public safety risk and his criminal history, past and current gang involvement speak for itself."
Cody's sister Jenny wants harsher penalties for juveniles who commit serious felonies."It's time for laws to change," she says. "Especially if you intentionally or recklessly take a life during the act of a crime. There should be adult consequences. You made an adult decision there should be adult consequences."
Just a couple more examples of dangerous early releases. 
Sources
2 brothers convicted of killing West Valley officer out of jail early, back in trouble by Desert News
Agency now wants man released early after killing officer sent to prison by Desert News
Early release for 2 brothers convicted of killing West Valley City police officer in 2016
Teens Convicted In Death Of West Valley Officer Released Early
17. Steven Pratt from New Jersey
Summary
When Pratt was 15 in 1984 he murdered his neighbor Michael Anderson. He spent 30 years in prison. Within two days of being released, he murdered his mother. 
Details
Steven Pratt was released from prison in October 2014, after a 30-year stint behind bars for murdering his neighbor in 1984. He was 15 when the murder happened.
On Feb. 17, Pratt pleaded guilty to another murder, that of his 64-year-old mother, Gwendolyn Pratt, whom he bludgeoned to death two days after he was released from prison, CBS News reported. After he was released, his family threw him a welcome home party, Press of Atlantic City reported.
"It's so devastating. You just never know what people are going through," said neighbor Ruan Tilghman-Pugh.
It's unclear what preceded Gwendolyn's murder, but she was found dead in her Atlantic City, New Jersey, home, NJ.com reported. Her son was found at the crime scene and he later told the judge in tears that he didn't want to go to trial because he was guilty, The Associated Press reported.
According to court records from the 1984 murder, the victim, Michael Anderson, was a father figure to Pratt. The two argued when some of Pratt's friends refused to leave the apartment hallway, then Pratt came to Anderson's apartment with a lead pipe. Anderson took the pipe from Pratt and bloodied his face, but Pratt left, only to return later with a borrowed handgun. Pratt shot Anderson in the face and shoulder. Anderson died several days later.
Pratt was charged as an adult and the case went to trial two years later, at which point Pratt was convicted on manslaughter. He unsuccessfully appealed the sentence three times.
Pratt was sentenced to 25 years in prison for murdering his mother and he must serve 85 percent of that term, or 21 years and three months, before he's eligible for parole. 
Murderer finishes 30-year term, kills mother after welcome home party, police say
 45-year-old man who on Friday finished serving 30 years in prison is charged with killing his mother two days after being released, authorities said.
Steven Pratt was arrested Sunday morning, less than 48 hours after he was freed from Bayside State Prison for killing his neighbor in 1984.
Gwendolyn Pratt, 64, was found dead in her McKinley Avenue home around 6:30 a.m. Sunday, Atlantic County Prosecutor Jim McClain said. She died of massive blunt injuries to her head.
A welcome-home party for Steven Pratt had just been held, PressofAC.com reported.
Pratt was tried as an adult after shooting Michael Anderson in a Carver Hall apartment building in Atlantic City 30 years ago, according to the website.
According to court records, Pratt and Anderson argued after Pratt and some of his friends refused to leave an apartment hallway where they were noisily hanging out. Pratt returned to Anderson's apartment with a lead pipe, but Anderson took the weapon away and bloodied Pratt's face.
Pratt then returned with a borrowed handgun and shot Anderson.
He is now being held in lieu of $1 million bail, the prosecutor said.
18. Dwain Little from Oregon
Little was 15 when he raped and murdered 15-year-old Oria Fipps in 1964. He was paroled in 1974. That year, he allegedly murdered the Cowden family. There is lots of circumstantial evidence pointing to his involvement, but he has not confessed or been convicted. In 1980 Little was convicted of raping and attempting to murder a woman. His parole was revoked and he was given three life sentences. 
10 Evil Killers Who Should Have Stayed Behind Bars
Rule, Ann (2009). But I Trusted You, and Other Case Files.
19. John Lawrence Miller from California
Summary
Miller spent 17 years in prison for the 1957 murder of 22-month-old Laura Wetzel. Miller, who was 15 when he murdered the child, was paroled in 1975. Two months after being paroled he murdered both his parents.
Details
From https://latimesblogs.latimes.com/thedailymirror/2007/11/toddler-slain.html
John was born about 1942 to Harold A. and Lela Miller of Long Beach. The Times wrote very little about the Millers except that they had a daughter, and an extended family in the area. Long Beach juvenile officers called John "a lone wolf," and news stories said his first arrest was Feb. 18, 1955, for burglary. In April 1955, he was "picked up for being improperly supervised at home," The Times said.
In 1957, he was sent to the Fred C. Nelles School for Boys in Whittier for burglarizing a house and stealing a car in San Bernardino.
His rampage began after his parents picked him up on on a 10-hour pass.
Harold and Lela stopped at a Whittier restaurant for dinner before taking him back. John ran off and headed for the home of a family friend, Stafford Thurmond, 26467 Dunwood Road. The link between the Millers and the Thurmonds is unclear, but John said he had known them all his life. His plan was to break in and steal money and a pistol from the Thurmonds' gun collection.
When he got to the house the next day, he discovered that the Thurmonds weren't home and found a neighbor's 22-month-old daughter, Laura Joan Wetzel, playing in the frontyard. He lured Laura into the house and killed her.
Her parents, Air Force Capt. Charles W. Wetzel and his wife (recall that this is an era when married women had no first names), 26501 Dunwood Road, began looking for Laura. Another neighbor couple, Francis King and his wife, joined the search. Mrs. Wetzel went into the Thurmonds' yard, but fled after confronting John, who was armed with a knife and a gun.
"I went into the yard," King said. "There was a young man standing in the doorway with a knife and a gun. It was a kitchen knife and the gun looked like a .22-caliber target pistol. He was very agitated and he waved the weapons and ordered me into the house. My wife was right behind me and she yelled for me to get away.
"I told the kid to take it easy, that we were just looking for a little girl who was lost. The kid slammed the door in my face. I yelled to Mrs. Wetzel to call the police."
Sheriff's deputies searched the Thurmonds' house but didn't find the body. It was only when another neighbor, Carolyn West, looked in the children's bedroom that she discovered Laura under a pile of blankets.
In the meantime, John escaped on a stolen bicycle and rode to Redondo Beach, where he took a car and began driving north. A service station attendant in Salinas, Calif., called police and gave them the license number of the stolen car after John drove away without paying for a tank of gas.
San Francisco police found the the abandoned car, out of gas and dented from a crash. A map of California was spread out on the front seat.
John stole another car, backtracked to San Mateo and took $77 in the robbery of a market. He planned on taking the bus, but saw a new Plymouth with the keys in the ignition. He hit road, going to Eureka, Calif., Crater Lake and Klamath Falls, Ore.
In Klamath Falls, John picked up hitchhiker Lloyd DeFani. John planned to go to Boise, Idaho, but the road was covered with snow and John didn't have tire chains. Instead, they headed for Reno, where DeFani left John and called police, having recognized him from radio broadcasts.
At 2 a.m., a Reno taxi driver who had been listening to the police radio saw John and reported him.
He was arrested and extradited to Los Angeles for the murder. John showed absolutely no remorse, The Times said. He told reporters he wasn't sorry. "Why should I be?" he asked.
"I don't care what happens to me," he said before his trial. "I'm sick of this life anyway. I hate confinement and I'm not happy anywhere. I don't want to see anybody I know. Not anybody."
The father of the murdered girl said: "We don't want revenge. We just want to see him put behind bars for the rest of his life. He's a sick soul."
John was tried as an adult and pleaded guilty to first-degree murder. Deputy Dist. Atty. Ted Sten called him "vicious, treacherous and coldblooded. Here is a person devoid of feeling, an ill-tempered wild animal who wanted to kill someone to see how it felt."
Eighteen years later, after two months of freedom, John committed the murder he'd dreamed about as a boy of 7. He killed his father and mother who by then were living at 5460 Flagstone St. (This looks like a mistake as it's in the middle of Bellflower Boulevard). He stole a neighbor's car at gunpoint and abandoned it in a parking lot, but was arrested after a bank robbery in Downey in which he held the manager as a hostage.
Read more here.
20. Timothy Buss from Illinois
Summary
Buss murdered Tara Huffman in 1981 when he was 13. He was sentenced to 25 years in prison and paroled in 1993. In 1995 he kidnapped 10-year-old Christopher Meyer and sexually mutilated him and murdered him by stabbing him 50 times.
Details
A twice-convicted child killer was sentenced to death Friday for the kidnapping and murder of a 10-year-old Walla Walla, Wash., boy last summer.
Jurors deliberated for almost four hours, and asked to see photographs of the crime scene before deciding against a sentence of life without parole for 28-year-old Timothy Buss in the killing of Christopher Meyer.
"It will not bring Chris back," his mother, Mika Moulton, said after the verdict. "But it will give him some peace."
Public defender Ed Jaquays said an appeal will be filed.
Christopher disappeared Aug. 7, 1995 while visiting his mother. His stabbed and sexually mutilated body was found in a shallow grave eight days later.
In 1981, Buss, then 13, was convicted of killing 5-year-old Tara Sue Huffman. He served half of a 25-year sentence and was paroled in 1993.
Christopher's murder prompted passage of a state law requiring authorities to notify residents when someone who has sexually abused or murdered a child moves to their community.
21. John McRae
McRae was 15 when he tortured and murdered eight-year-old Joey Housey in 1980. His life sentence was commuted in 1971 and he was released in 1972. He was believed to pose a low risk to society because of his exemplary record in prison. But the depravity that allowed him to murder Joey in 1980 never left. In 1987 McRae murdered 15-year-old Randy Laufer.
Any plans to appeal the conviction of John Rodney McRae ended Tuesday when he was found dead in his prison cell.
McRae, 70, was sentenced to life in prison on June 15 after a jury found him guilty of first-degree murder and felony murder in the 1987 killing of 15-year-old Randy Laufer of Harrison.
McRae was found unresponsive Tuesday morning in his individual cell at the Southern Michigan Correctional Facility in Jackson, corrections spokesman Russ Marlan said. Medical teams arrived and determined McRae was dead.
It appears the death – 13 days into his life sentence – was from natural causes.
When McRae was sentenced, Bay County Circuit Court Judge Kenneth Schmidt urged him to give Florida officials information pertaining to the disappearances of three other boys there.
Laufer's remains were found 10 years after he was reported missing, and were a few yards from the Clare County mobile home where McRae lived when Laufer went missing.
The May trial was the second time McRae had been convicted in the killing. The Michigan Supreme Court overturned the conviction from the 1998 trial because McRae did not have a lawyer when he confessed to killing Laufer.
In the 1950s, he was convicted of killing 8-year-old Joey Housey. That life sentence was commuted in 1971 by then-Gov. William Milliken.
Don and Jim Housey sat in a Bay City courtroom Wednesday, hearing yet again that John Rodney McRae would spend the rest of his life in prison.
Don Housey, who turned 68 on Wednesday; and his brother Jim, 72, hope that this time, McRae will indeed stay in prison until he dies.
Only then will Joey Houseys' brothers and their wives believe that their long ordeal with McRae is finally over.
Margaret Housey, 69, who lives with husband Don about a half mile from where McRae lived as a youngster in St. Clair Shores ˆ– not far from where McRae murdered Joey Housey ˆ- won't be at peace until the 70-year-old killer is in his grave.
Jim Housey's wife, Linda, 57, feels the same way.
Don and Jim Housey were boys themselves when McRae tortured and killed 8-year-old Joey Housey in 1950, and have lived with the pain for nearly 55 years.
Don Housey was also in Bay County Circuit Judge Kenneth Schmidt's courtroom May 19 when the six-man, six-woman jury found McRae guilty of the first-degree and felony murder of Randy Ray Laufer, 15, of Clare County.
Jim and Linda Housey, who live in Otesgo County's Johannesburg, remember the shock of finding out that McRae had been released from prison after being ordered by a Macomb County judge in 1951 to serve a life sentence.
It wasn't until 15 years after McRae's release that the couple discovered that then-Gov. William Milliken commuted the killer's sentence in 1971.
"It broke our hearts when we found out he got out the first time,ˆ' Linda Housey said after McRae's sentencing Wednesday.
While Jim Housey worked in law enforcement, finding out eventually about McRae's release, Margaret and Don Housey found out when a Detroit-based magazine writer called Don and Jim's mother, Helen Housey.
Margaret Housey had to tell her husband that his brother's killer had been on the streets for 15 years, she said.
"You talk about chills,ˆ' Margaret Housey said.
Jim Housey kept it to himself that McRae had been released, he said Wednesday, because his mother had told him earlier that she did not want to know if McRae ever got out.
Although dealing with their own pain for more than a half a decade, the two couples were in Schmidt's courtroom Wednesday to offer support to Kandy Laufer, 35, of Harrison.
While the Housey family faced the horror of McRae being released, the Laufer family has been through two trials.
A Gladwin County jury convicted McRae of Randy Laufer's murder in 1998.
The Michigan Supreme Court ordered a new trial in April 2004 after ruling that McRae's rights were violated when he offered somewhat of a jailhouse confession to a former neighbor who was a reserve officer at the Clare County Sheriff's Department.
Both of McRae's trials were moved from Clare County to assure a fair trial, and Linda Housey was relieved when McRae was found guilty of Randy Laufer's murder.
She was also relieved to know that McRae is heading back to prison.
"I'm happy for the Laufers,ˆ' she said. "I hope they never have to go through this again.ˆ'
While Don Housey believes Joey Housey is at peace, he and his wife wish that McRae will help detectives in Brevard County, Fla. find the three boys that went missing there in the 1970s.
"Those parents are still waiting,ˆ' Margaret Housey said.
https://murderpedia.org/male.M/m/mcrae-john-r.htm
22. Wayne Henry Garrison from Oklahoma
Summary
Garrison suffocated his four-year-old cousin when he was 13 in 1972. The case was resolved in juvenile court and he was sent to a state hospital. Later, at age 14, Garrison mutilated and suffocated to death his three-year-old neighbor while on a pass from the hospital. He pleaded guilty to manslaughter and was sentenced to four years in prison. In 1989, as an adult, Garrison murdered and dismembered 13-year-old Justin Wiles. We are offering graphic descriptions to illustrate the results of these early releases.
Details
When he was a young boy, Wayne Garrison begged his grandmother to buy him a white rabbit.
She bought the pet, but the next morning it was dead. Garrison had broken its neck.
A family member "beat the tar" out of him for it, but Garrison never would admit that he killed the rabbit, the now-deceased grandmother, Minnie Sperry, said in a police report.
Then there was the dog whose head Garrison nearly severed with a knife, she said, and the chickens he used to poke with a sharp stick until they were nearly dead.
"One part of Wayne's brain knows what he's doing, and the other part hides it. Wayne has never admitted any of the bad things that he has done," Sperry told then-Bixby Police Chief Harry Ekiss in 1989.
Ekiss took the report when he was investigating Garrison as a suspect in the death of Justin Wiles, 13, whose body parts were found scattered in and around a lake.
Garrison, 42, still denies killing Wiles — even after he was convicted Dec. 3 of the boy's murder and sentenced Dec. 19 to death.
Before Justin's death, Garrison had blamed childish roughhousing — not an impulse to kill — for the deaths of two other children who died at his hands.
Through the years: The plot-line in Garrison's story can be followed through decades of police files.
During his recent trial, three families of slain children were waiting for the outcome. Generations of Tulsa homicide detectives testified about the separate slayings.
Art Fleak, one of Garrison's defense attorneys during the Wiles murder trial, also represented him during his first two homicide trials. Fleak was a brand new public defender when he took the first case nearly 29 years ago.
Garrison, then 13, said he was at his 4-year-old cousin's home Oct. 31, 1972, when he engaged in "playful activity" with the girl. At some point he wrapped a piece of cloth around Dana Dean's neck, knotted the cloth and applied pressure.
Garrison said he left the room and that when he returned, the girl was not breathing. He said he dragged her body to a crawl space beneath the house.
That case was resolved in juvenile court, and no adult conviction resulted. Garrison was committed to a state hospital.
Larry Johnson, a retired Tulsa police officer, supervised the investigation of Dana's slaying.
"The thing I noticed and the thing that bothered me was the lack of remorse that he had for her death," Johnson said. "He tried to make it look like an accident, but it wasn't an accident. She had bite marks on her body — abrasions and things."
Then in May 1974 — while Garrison was on a pass from the hospital — his 3-year-old neighbor, Craig Brandon Neal, disappeared. Garrison, then 14, told police he had "played a game of hide and seek" with Craig.
Garrison indicated that he smothered Craig, whose body was found in a garbage bag beneath a house. Garrison said he used a rusty kitchen knife to cut off the child's penis, police testified in court.
The teenager pleaded guilty to second-degree manslaughter in that case and was sentenced to four years in prison.
Never forget: Fleak says no one could ever forget the deaths Garrison caused as a juvenile, making him a likely scapegoat when Wiles, another neighbor of Garrison's, disappeared.
"He got in trouble when he was a kid — bad trouble — and nobody would ever forget that. It is the worst coincidence in the world that he lived in a neighborhood where another kid got killed," Fleak said.
He remembered that when Garrison was released from prison after serving time for Craig's death, Fleak helped him enroll in high school at age 18 or 19.
"He called me one time very upset. He had a date for the senior prom, and when he got to her house, her dad opened the door with a gun and said, `I found out about you!' and told him he could not take his daughter out," Fleak said. "He said he went out to the lake and was contemplating suicide because it was too hard overcoming what happened when he was a kid."
Fleak said Garrison grew up to be an intelligent man who loves his 17-year-old son, who lives on the East Coast, and continues to keep in contact with him.
But Tulsa police say Garrison is not a scapegoat for a crime they could not solve. Instead, he is a serial child killer who they feared would kill again if not convicted.
They weren't alone in their assessment.
Help from outside: Sgt. Mike Huff remembers getting an unusual call during his first week as day-shift supervisor of the homicide squad in 1996. It was someone from the National Center for Missing and Exploited Children.
They knew that Wayne Garrison was jailed in North Carolina for drugging a boy who had been reported missing. In the midst of the Wiles investigation, Garrison had moved to North Carolina, where he lived with his wife and young son.
And they knew that in a few years he would get out.
"They were aware of the Justin Wiles case from 1989, and they knew Garrison was a suspect but he had never been charged. Being aware of his impending release from prison, they offered us assistance," Huff said.
A task force of experts in the field of child abduction and murder, including representatives from the FBI and ATF, was dispatched to Tulsa, Huff said. They made suggestions and offered advice.
"But we could not find a way to jump start the case. When you are working with cold cases, it is very difficult to get the ball rolling," he said.
Then one day Detective Charlie Folks, who is now retired and works in the Tulsa County District Attorney's Office, asked his sergeant to look at a picture, Huff recalled. The picture was taken at the time of Wiles' death and portrayed an abrasion on Garrison's forearm. Both men agreed that it appeared to be a bite mark.
"That was the key, and Charlie had found it. From that moment on, we looked at it with a new set of eyes," Huff said.
Against the clock: The detectives immersed themselves in the case with a definite timeline in mind. Garrison was set to be released from the North Carolina prison in October 1999.
With all that we knew, the goal was not to let Wayne Garrison have a breath of free air," Huff said.
Part of what made them so determined was the knowledge that during a search of Garrison's house after Wiles' body parts were found, police had found a set of medical books that contained sections on performing amputations. Medical evidence from Wiles' autopsy showed very clean, even surgical precision in the boy's dismemberment.
"And there is some concern of cannibalism with him," Huff said, citing the mutilation of two victims.
As part of the Tulsa Police Cold Case Squad's investigation, Wiles' body was exhumed from a Haskell County cemetery in August 1999. Detectives needed to make a mold of Justin's teeth to compare with the picture of the possible bite mark.
"The family was nice enough to give us permission, so the Po lice Department bought them a brand new coffin. After being in the ground 10 years, the coffin had rusted," Heim said.
"After his remains were placed back inside, I said a few words over the coffin about how we were trying to do our best to get justice for Justin and how we hoped he would rest after this."
On Oct. 22, 1999, Wayne Henry Garrison was charged with the first-degree murder of Justin Wiles. Minutes after Garrison was released from the Columbus Correctional Institute in North Carolina, Folks and North Carolina authorities arrested him in the prison's parking lot.
The detectives had met their deadline.
Other cold cases? But even now that he has been sentenced for Justin's murder, Garrison is still on their minds.
Sewell said a retired detective told him that due to the toll the case had taken on them all, he thought even the police who worked on this case should have been able to give victim impact statements during the sentencing.
"This is one of the biggest, most alarming cases ever for the Tulsa Police Department," Huff said. "We felt a sense of responsibility to do everything we could to solve it.
"And we are getting the word out to cold case units nationwide to see if there are any other cases that fit the same profile. We want to know where else he might have been, and we are looking into it right now."
---
Advice from fellow officer may have saved boy
In 1994 Detective Ron Beaver received an unforgettable phone call — a word of advice — from a fellow law enforcement officer in a nearby agency.
"I was told that Wayne Garrison was living in this jurisdiction, and they told me about his past," said Beaver, an investigator with the Cabarrus County Sheriff's Department in North Carolina.
Police in Charlotte, N.C., notified him about Garrison, he said. They knew of him when he lived in Charlotte a few years earlier.
Garrison had moved with his wife and son to Charlotte from Tulsa in 1989 while he was un der investigation as the prime suspect in the killing of Justin Wiles, 13.
In addition to the Wiles case, Beaver was also told that Garrison had killed two children when he was a juvenile.
"It was like having the proverbial albatross hung around my neck, and I had to deal with it, and there was not a heck of a lot I could do about it," Beaver said.
The detective said he briefed his department about Garrison and instructed the deputies to call him if any children disappeared.
"We were advised in 1995 that Mr. Garrison was becoming active in the Boy Scouts. His son was a Scout, and he was going to the Scout Hut and probably trying to go on overnight camping trips," Beaver said.
The Boy Scouts banned Garrison from their property, but he continued to go. He was arrested for trespassing but was acquitted, Beaver said.
In 1996, the detective got another call. An 11-year-old boy whom Garrison had befriended was missing. The child was his next-door neighbor.
"I immediately went to his (Garrison's) house and explained the seriousness of the situation. I told him we were going to search door to door, use police K-9s. We were going to use a helicopter, and we were going to find the boy," Beaver said.
After the detective left to interview Garrison's son at his school, he received a call from his office that Garrison had called and reported finding the child.
"Garrison was so overjoyed that — I will never forget this — he hugged my neck," Beaver said.
"We took the boy to the Sheriff's Department and tried to interview him, but we couldn't keep him awake. The jail nurse looked at him and said we needed to take him to the hospital. They found two substances in his blood," Beaver said.
The boy told police that Garrison had talked him into running away. He reportedly had said the boy could stay in his outbuilding and that later that night he would take him into his house.
"Once he brought him in, he took him to the bathroom and gave him two red capsules," Beaver said. "The boy said that in the bathroom, there was a garden tub with shelves built into the corner for towels. The boy said Mr. Garrison removed the shelves and tried to place the boy inside the roughly 2-foot crawl space and then tried to replace the shelves.
"The boy kept crying, so he brought him out. Then Mr. Garrison placed the boy in what he described as a `sleeper hold' to help calm him down," Beaver said.
The child told detectives that he was at Garrison's house when investigators were there the next morning. "He said he was peeking around the corner at us," Beaver said.
When officers executed the search warrant, they found some evidence — candy wrappers in the shed and a pillow that had the boy's brother's initials on it — that corroborated the child's story, Beaver said.
It had been raining on the night of the boy's disappearance, and police found his muddy footprints in the bathroom, Beaver said.
Garrison initially denied giving the boy the drugs and instead told police that the child had gotten into his medicine cabinet and stolen them.
He eventually pleaded guilty to two counts of giving prescription painkillers to a minor and one count of abduction of a minor. In March 1997 Garrison began serving a prison sentence of between 3-1/2 and five years.
He had just been released in October 1999 when he was arrested for the Justin Wiles killing.
During the Wiles trial, Beaver was flown to Tulsa to testify about the abduction, but testimony about the case was not allowed.
"We were told that in the investigation in Tulsa that he was sending police on a wild goose chase — like a game to him. When we heard he was here, we decided not to confront him or challenge him to any type of game because the stakes were too high," Beaver said.
"According to his past, everybody worries that the same thing was in store for this young man if we had not got there in time. We are happy that it did not end in a tragedy like the other cases did."
The former Tulsan is convicted of murdering a youth in 1989.
A Tulsa County jury convicted Wayne Henry Garrison on Tuesday of murdering a Tulsa boy whose dismembered remains were recovered from a Wagoner County lake 12-1/2 years ago.
"Law enforcement has never given up on bringing Mr. Garrison to justice," District Attorney Tim Harris said after the verdict was announced.
For family members of the victim, 13-year-old Justin Wiles, "it has been a long time," Harris said. "They are pleased with the verdict."
The seven-man, five-woman panel deliberated about six hours. Jurors will return to the courtroom of District Judge Jesse Harris on Wednesday for the trial's sentencing stage, when many more witnesses are scheduled to testify.
Prosecutors are seeking the death penalty, and defense attorney Kurt Hoffman said the defense was up against Garrison's "past" in trying to persuade jurors to impose a lesser punishment.
Garrison, 42, is "extremely, extremely disappointed" with the guilty verdict, Hoffman said.
Garrison maintained a familiar posture — his fingers pressed to his left temple — as the jury's decision was revealed. Moments later, he whispered to defense attorney Art Fleak and briefly shook his lowered head before being handcuffed and escorted by deputy sheriffs back to the Tulsa Jail.
The other punishment options for first-degree murder are life without parole, or life with parole possible.
Harris contends there are two "aggravating circumstances," as defined by statute, to justify the death penalty — that Garrison constitutes a continuing threat to society and has a prior violent felony conviction.
Although jurors have heard no testimony yet in this regard, prosecutors have filed notice that they plan to introduce evidence in the sentencing stage that Garrison has a "long and continued history" of crimes against children.
Prosecutors seek to use evidence that Garrison — then 13 — strangled a 4-year-old female cousin in October 1972.
That case was resolved in juvenile court and no adult conviction resulted, and Garrison was placed in a state hospital.
When Garrison was 14, he suffocated a 3-year-old neighbor boy while on a pass from the hospital in May 1974. He pleaded guilty to manslaughter and was sentenced to four years in prison, prosecutors state in court documents.
Garrison was convicted in 1997 in North Carolina of delivering a controlled substance to a child. He received a 3-1/2 to 5-year sentence. He was released from a North Carolina prison on Oct. 22, 1999, the day that he was arrested and charged with Justin's murder.
If Garrison had been acquitted Tuesday, defense attorneys said he was destined to be freed from the Tulsa Jail, where he has spent two years awaiting a resolution of the case.
Justin's body parts were found June 24, 1989, in Lake Bixhoma and on the lake shore four days after his family last saw him alive.
Garrison did not testify but has maintained that he is innocent.
During closing arguments Tuesday, Assistant District Attorneys Steve Sewell and Chad Moody said the evidence showed that Garrison was the last person seen alive with Justin.
Prosecutors said two friends of Garrison's, Scott Essary and Bryan Hestdalen, testified that they were with him and Justin on the afternoon of June 20, 1989, at Garrison's body shop in the 1500 block of East Independence Street.
Essary said that as he left Chopper's Body Shop, he saw Justin get into Garrison's car with the defendant.
James Woods, a Broken Arrow insurance agent, testified that an "extremely agitated" Garrison arrived at his office some time that afternoon to make a car insurance payment.
Garrison "socially forced me" to inspect the interior and trunk of his car, although that was not needed to transact the business, Woods said.
Sewell theorized that "at that time, Garrison has already killed Justin" and was "setting up his alibi."
But defense attorney Hoffman pointed to the testimony of Dana Beck, who was "clear as day" that he saw Justin with a man other than Garrison at a Bixby restaurant during the lunch hour June 20.
Beck briefly became emotional when he testified that he realized through a television news report that he had seen the murdered boy, and "it still bothers him to this day," Hoffman told jurors.
The defense lawyer said Garrison's acquaintances got dates "mixed up" in testifying that they saw Justin at the body shop that afternoon.
But prosecutor Sewell said it was Beck, who did not know Justin, who was mistaken.
Richard Collins, who said that he and Garrison had been good friends, told jurors that Garrison came to his home on June 21, 1989, and "smelled like he'd gutted an animal or castrated a hog."
Collins said Garrison behaved strangely and indicated that he was going to a salvage yard, but Garrison would not let Collins accompany him.
Sewell and Moody theorized that "at that particular time" a "slaughtered" Justin Wiles was in the trunk of Garrison's car.
¶ 3 Thirteen year-old Justin Wiles was reported missing from his Tulsa home on June 20, 1989.3  Four days later, his right hand and arm were discovered in the mud on the bank of Lake Bixhoma in Wagoner County, Oklahoma, inside a plastic bag.   Law enforcement officials later found Justin's thigh inside a plastic bag, and his dismembered torso was discovered two tenths of a mile away behind some rocks.   Justin's head, arms, legs, and genitalia had been dissected, post-mortem, from the torso with precise cuts through the soft tissue by a sharp instrument.   His head was eventually found floating in the water with a rock tied to his jaw with a wire.   Officials identified Justin's body through fingerprints and unique scars behind his ears.
…
¶ 8 Appellant admitted to fishing at Lake Bixhoma, owning a six and a half inch combat knife, and being familiar with the area where Justin's body was found.   During one interview at the police station, a police officer walked by and announced some body parts had been found in Lake Bixhoma.   At this point, Appellant said, "I didn't do it" and left the station.
¶ 9 Inside Appellant's trunk, police found some red wire that had been cut and had a piece missing.   A forensic specialist compared that wire with the wire affixed to the victim's head and testified they were of the same type.4  Testing revealed that both wires had black strip caulk on them.
¶ 10 On June 27, 1989, police took a photo of a wound on Appellant's right forearm.5  A State expert testified the wound was a "probable partial bite-mark".   A defense witness, however, testified that the State's expert had insufficient data to make the determination he did, and that no definitive conclusion could be made regarding whether or not the injury was a bite-mark.
¶ 11 In order to get to the cove where Justin's head was found, officers had to take a curving dirt road that ran along the lake and had one or more picnic tables along it.   Approximately one month before Justin's murder, Appellant had taken his brother Paul Garrison fishing on the south side of Lake Bixhoma.   Paul described a similar road Appellant had driven him down.
23. Dalton Prejean from Louisiana
Summary
Prejean spent two and a half years in a reform school for a murder he committed at 14. Upon release, he murdered a Louisiana state trooper, a crime for which he was executed. NOVJM recognizes the tragedy of the situation. Prejean had an IQ of 71 and suffered from mental illness. We do not stand for or against his execution, as we take no position on the death penalty. But we do believe that his early release after the first murder was a mistake. Similar mistakes should not be made again.
Details
Those Who Died for Juvenile Crimes
Dalton Prejean, 30, was executed May 18, 1990, after being convicted of the murder of a state trooper. The lawman had stopped a car Prejean was riding in. Prosecutors charged that Prejean, a passenger in the vehicle, got out of the car, came up behind the trooper and shot him in the head.
He had committed the crime when he was 17 years old.
Defense lawyers said Prejean had an IQ of about 71 and that he had been abandoned by his mother when he was just 2 weeks old. As a teenager, he was institutionalized and suffered from schizophrenia. He had killed a taxi driver when he was just 14 years old, was institutionalized, and was let out three years later.
Mr. Prejean, who was 30 years old, was condemned for the 1977 murder of Donald Cleveland, a Louisiana state trooper who was shot in the face when he stopped Mr. Prejean for driving with a broken tail light.
…
When Mr. Prejean was 14, he shot and killed a taxi driver; for that, he spent 30 months in reform school. He was released without supervision, and six months later he shot Mr. Cleveland.
24. Laurence Lovette from North Carolina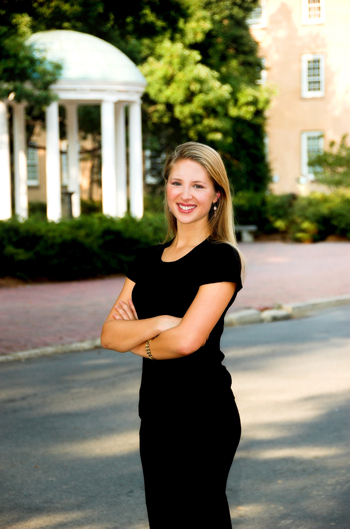 Prior to kidnapping, robbing, and murdering Eve Carson in 2008, Lovette had an extensive criminal history involving breaking and entering, drug possession, felony possession of a firearm, and larceny. At the time of the murder he was on probation for breaking into a house. The Court of Appeals of North Carolina wrote in a 2014 opinion that Lovette has "a lengthy juvenile record that exhibits a pattern of escalation of criminal activity.
As described in our memorial for Eve, Lovette and his accomplice Demario Atwater, 21, kidnapped her at gunpoint, robbed her, and then fatally shot her to eliminate her as a witness, ignoring her repeated pleas for her life. Eve's last words were "pray with me."
Suspects in student deaths had long criminal history.
2 deaths and one flawed system
STATE of North Carolina v. Laurence Alvin LOVETTE
Atwater's criminal history is detailed below in the Other Dangerous Early Releases category (example 52).
25. Joseph Elie from Louisiana
Summary
Elie murdered 82-year-old Rita Rabalais in 1994. He was released and continued committing crimes. In 2018 he beat his pregnant girlfriend unconscious and set her home on fire.
Details
January 23, 2019
Joseph Michael Elie, III was 17-years-old when he and eight others entered the Kelly Street home of Rita Rabalais, 82, in October 1994 and beat and stabbed her to death.
Elie, who later ended up being represented by Mike Small, was indicted for second degree murder and ended up taking a plea deal for the lesser offense of manslaughter. He was sentenced to prison for 13 years in 2001.
But, he hasn't cleaned up his act. Just last week, now at age 41, he was arrested again.
The Alexandria Police Department said Elie beat his pregnant girlfriend unconscious and tried to set a home on Madeline Street on fire last September. He skipped town and went to Atlanta. But, police said he returned last week and sent that same home up in flames.
Elie is now facing attempted aggravated arson, second degree battery and aggravated arson charges.
"I read in the newspaper where Joseph Elie had been arrested," said Sharon Yarbrough, the niece of Rita Rabalais. "I was just flabbergasted."
To this day, Yarbrough is her aunt's most vocal advocate.
"Every time he gets out he has another chance to harm someone else," she told News Channel 5. "As a family, we don't want someone else harmed like our aunt was."
Elie's convictions pre-date his sentencing in 2001 for Rabalais' death. He was convicted twice of aggravated battery and once of simple battery between 1995 and 1996. His 13 year sentence for Rabalais' death ran concurrent with those convictions and his time was backdated to March 1995.
After he got out of prison, Elie's crimes continued. In 2007, he was convicted of simple battery. And, in 2010, he was convicted of possession of a firearm by a felon.
That firearm charge was lumped in with an effort to classify Elie as a habitual offender. He received time for the weapons charges and life behind bars as a habitual offender. As he started serving his time, he appealed, and the convictions were vacated.
Here's why.
The Third Circuit Court of Appeal said the trial court made an error when it allowed the jury to examine written statements during deliberations. And, Elie's lawyer was deemed ineffective when he agreed to letting the statements go to the jury. So, Elie was let out in March 2017.
Flash forward to March 2018 where Elie was indicted once again on a drug possession charge and another firearm possession charge. He was set to head to trial last November, but he didn't show up and a bench warrant was issued. According to court records, he wasn't captured again until last week after the fire.
The Rapides Parish District Attorney's Office said its committed to keeping him behind bars for good.
"We have only seen the narrative report so we don't know what the evidence is," said District Attorney Phillip Terrell. "We can't really comment on that until then. But, what we can tell you is that we are very cognizant of Mr. Elie's history and we'll do everything that is available to us to protect the public."
Rabalais' family is hoping Elie will finally stay off the streets.
"I am getting older every day so I have to depend on my children to help me out with fighting the system," said Yarbrough. "I just hope that it doesn't come down to the point where my grandchildren have to begin the fight."
Elie is currently being held in the parish jail without bond for not showing up to his trial. That trial is now scheduled for April 8. We left a message for comment for Chris LaCour, his attorney on that case, but we've haven't heard back.
We also did speak to a family member of the victim who was allegedly beat by Elie. That relative just wanted to clarify that the woman was never in an official relationship with him.
Read more at our memorial for Rita.
26. Dante Robinson from New Jersey
Summary
Robinson murdered a 12-year-old girl and pled guilty to obstruction of justice in juvenile court. After being released, he committed an armed home invasion.
Details
A South Jersey man who was charged more than four years ago along with his brother in the murder of a 12-year-old girl but was later released is now charged in connection to a home invasion.
Dante Robinson, 21, of Clayton, New Jersey, is accused of breaking into a home in the Kay Lane area in Sicklerville, New Jersey around 12:30 a.m. Monday. Robinson is charged with robbery, burglary, aggravated assault, endangering the welfare of a child, theft, and conspiracy to commit robbery.
Police say Robinson suffered an injury during the incident and is being treated at Cooper University Hospital. He will be sent to Camden County Jail pending a pretrial detention hearing after he's released.
In October of 2012, Robinson and his younger brother Justin Robinson were arrested and charged in the murder of 12-year-old Autumn Pasquale in Clayton. Police say Autumn was riding her bike to a friend's house when Justin and Dante lured the girl into their home with the promise of trading bike parts.
Two days after she disappeared, Autumn's body was found in a recycling bin near the boys' home. Both were charged with murder. Justin Robinson was sentenced to 17 years in prison in 2013 after he admitted to strangling Pasquale. He pleaded guilty in adult court to aggravated manslaughter, saying he alone and not his brother strangled Autumn. Dante Robinson was released from a youth correctional facility after pleading guilty to obstruction in connection to Pasquale's death.
SICKLERVILLE, N.J. (WPVI) — A man who pleaded guilty in connection with the murder of a 12-year-old South Jersey girl five years ago has been charged in connection with a recent home invasion during which, sources say, he was shot and wounded.
Sources say 21-year-old Dante Robinson is in police custody at Cooper University University Hospital, charged with burglary, aggravated assault, endangering a child and other offenses.
The Camden County Prosecutor's Office says Robinson broke into a home on Kay Lane in Sicklerville Monday night.
The victims told Action News four or five armed men with masks beat and terrorized them.
The homeowner said he shot one of the assailants in self-defense.
Sources say Robinson was the suspect hit with gunfire.
This is the same Dante Robinson who was charged in connection with the 2012 murder of 12-year-old Autumn Pasquale in Clayton, New Jersey.
Dante was charged along with his teenage brother, Justin Robinson.
Justin is currently serving a 17-year sentence after pleading guilty to the killing.
In 2013 Dante was released from a juvenile facility after pleading guilty to an obstruction of justice charge.
The Camden County Prosecutor's Office handled the case, which occurred in Gloucester County.
On Wednesday night, as the family gathered at the Autumn Pasquale Memorial Park in Clayton, Autumn's father told Action News the court should never have let Dante Robinson out.
"I knew it was going to happen, it was just a matter of time," said Tony Pasquale.
"If he was off the street to begin with, that family wouldn't be in this position right now," said Autumn's aunt, Mary Pasquale.
Tony Pasquale says he intends to be in the courtroom when Dante Robinson faces charges for Monday's home invasion.
"I would tell the judge, 'Don't let this happen again. You have him, he's in custody again. Keep him there,'" Pasquale said. "'You know what he did in the past. What makes you think he'll stop doing this?'"
The Camden County Prosecutors Office won't release further details in the home invasion case, including if the other assailants are still out there.
Once he is cleared by doctors at Cooper, sources say, Robinson will head to jail.
The Courier-Post
October 4, 2019
GLOUCESTER TWP. – A former suspect in a Gloucester County pre-teen's murder will serve jail time for his role in a 2017 Camden County home invasion in which he was shot in the back by a resident of the house.
Dante Robinson, 24, was found guilty by a jury of armed robbery with an assault-rifle-styled paintball gun and related offenses Thursday. The verdict came after a four-week trial in Camden, the Camden County Prosecutor's Office reported.
Traci Judge, her two sons and disabled mother and uncle were at home when the home invasion occurred, Judge's husband Brian told the Courier Post.
Robinson faces 10 to 20 years in prison for the armed robbery charge when he is sentenced in November. The jury also found Robinson guilty of conspiracy to commit burglary, burglary, theft, weapons offenses and endangering the welfare of a child. These crimes carry additional penalties.
Robinson — with four others, including two minors — wore face masks and held paintball guns when they broke into the Kay Lane residence of the Judge family in Gloucester Township in May 2017, the prosecutor's office said.
Robinson's mother Anita Saunders told the Courier Post in June 2017 she believed her son was was "duped" into giving his accomplices a ride to the house. She described Robinson as "naive."
In a 911 call, neighbors near Kay Lane described tires screeching and a man — Robinson — begging for help at their front door for a gunshot wound.
Robinson was shot in the back during the home invasion, his mother said, adding she was "shocked" her son was charged.
Seven years ago Robinson and his brother Justin were teens when they were charged in juvenile court with the murder of Clayton 12-year-old Autumn Pasquale.
Autumn was strangled in the basement of Saunders' home. The girl's body was dumped in a recycling can at an abandoned property next door.
Justin Robinson is serving a 17-year prison sentence for Autumn's death.
In 2013, Dante Robinson pleaded guilty to obstruction and was sentenced to six months in jail, but was released with time served after serving nearly a year in juvenile detention after Autumn's body was discovered.
27. Illinois man released and allegedly stabs store clerk to death
Summary
The suspect, who we are identifying as S.W.allegedly smashed in the windows to a gun shop and attempted to steel 14 handguns, presumably to use them in a crime. As the owner said "These weren't hunting guns. He wasn't stealing to feed his family. These were likely going somewhere very bad." The alleged killer was charged as a juvenile, as he was two months away from his 18th birthday. He violated conditions of his release, illegally removing his electronic monitoring device. The court ordered the device be removed, and within a couple days, the now 18-year-old allegedly stabbed Walgreens clerk Olga Calderon to death. He is accused of committing several other robberies as well.
Details
CHICAGO (CBS) — The suspect in the murder of a Walgreens clerk in Wicker Park appeared in court Wednesday for a bond hearing, where new details emerged about what happened moments before the killing.
A memorial for the victim, Olga Marie Calderon, was growing outside the store Wednesday with balloons lining the fence on the first day of opening since Sunday's murder.
Prosecutors say the suspect, 18-year-old Sincere Williams, prepared for the killing. CBS 2 has also learned that Williams was recently taken off of electronic monitoring for a separate burglary charge earlier this year when he was 17 – technically a juvenile.
Court documents say store surveillance video shows Williams leave covered in blood after stabbing Calderon, 32, 10 times on Sunday morning.
"The Defendant then turns around and leaves the Victim on the ground. The Defendant then calmly walks out of the Walgreens with the knife and calmly walks through the parking lot southwest out of view," documents say.
Prosecutors also say he apparently had a change of clothes. Detectives say a combination of police and home cameras show him walking back to his home in a new outfit.
They say Williams threw the bloodied clothes in the bushes of a nearby house, but he could be seen wearing the same shoes and with a blood stain on his pants.
"You can clearly see the Defendant's face and the blood stain on his pants," court documents read.
Officers also found the knife that was believed to have been used to kill Calderon, as well as a second knife.
Prosecutors say recovered gloves with cuts in them also helped identify Williams. Officers said when they arrested him he had a cut on his hand. His mother told police she took him to the hospital to get stitches after the murder. She claims her son told her he cut his hand on a fence.
Officers also executed a search warrant of Williams' residence where they say they found a pair of shoes matching those worn in the videos and a shoe box containing packaging for a knife of the same brand and model number as the knife found when officers canvassed the area of the Walgreens.
Police say Williams is suspected of robbing Calderon's store four days before her killing, and also robbing another nearby Walgreens at North and Western avenues.
As CBS 2's Charlie De Mar reported, court documents show Williams has a previous juvenile burglary charge and was cut loose from electronic monitoring not long before the killing.
The Cook County State's Attorney's office said it had no objection to his release from house arrest based on quote specific information presented to the court.
When we asked Chicago Police about Williams' criminal history, there was only mention of the Walgreens robberies that occurred after he turned 18 – nothing on his juvenile burglary arrest.
"Sincere Williams turned 18 on July 4th," said Chicago Police Area Five Cmdr. Eric Winstrom. "In a very limited time, we believe he committed three robberies, but as far as interaction with the Police Department that was documented, there is none."
Williams' public defender said the 18-year old suffered from schizophrenia.
The judge denied bail Wednesday.
Video obtained exclusively by CBS 2 shows accused Wicker Park Walgreens killer Sincere Williams breaking into a gun shop months before the attack, the owner says.
The store owner provided the video, and spoke at length to CBS 2's Charlie De Mar.
The owner of Suburban Sporting Goods Guns & Ammo in Melrose Park said his gun shop was burglarized in May. He said Williams tried stealing 14 handguns.
Williams, now 18, was arrested and charged with burglary at the time. And the gun shop owner said Williams should still have been off the streets at the time Cook County prosecutors said he murdered Walgreens clerk Olga Marie Calderon – and she should still be alive today.
Williams made it all the way from his apartment in the Old Town area to a bus stop in Melrose Park. He hopped off the bus early in May and walked straight to the Suburban Sporting Goods Guns & Ammo – armed with a hammer.
The gun shop owner said Williams, who was just 17 at the time, started smashing the front glass at least 20 times – breaking in and grabbing 14 handguns before he was quickly arrested.
No employees were inside the store, the owner told De Mar over the phone.
"That's a pretty heinous crime," the owner said. "These weren't hunting guns. He wasn't stealing to feed his family. These were likely going somewhere very bad."
Williams, just two months shy of his 18th birthday, was charged as juvenile.
That didn't sit well with the owner at all.
"I was kind of enraged. It's like, here's this kid that broke into a gun store and stole several firearms," the owner said. "Just because he was caught, it doesn't lessen the severity of the crime."
Fast forward to August – the owner of the Melrose Park gun store said he was last notified that Williams violated the conditions of his electronic monitoring, but the court ordered that his monitoring bracelet be removed. The Cook County State's Attorney didn't object.
With Williams no longer under the court's watch, he was allowed to enter the Walgreens at 1372 N. Milwaukee Ave. undetected Sunday morning. He is now accused of stabbing and killing store Calderon there.
"It enraged me that a woman is now dead and all they had to do was keep this guy in custody," the gun shop owner said. "Obviously, it could have been prevented. He was in custody in May. I'm appalled that's how our system works."
The community is raising more than $66,000 for Calderon's family. The mother of two was beloved by her customers.
"She was a kind, loving person," said Cawanda Rice. For this to happen, it is so sad, because she was so sweet."
Williams' juvenile burglary case in the Melrose Park gun store burglary was still pending as of Thursday night.
28. Killer of Teresa Del Rio
http://www.pomc.org/venturacounty/ana_del_rio.htm
On the evening of June 6, 1999, Teresa Dell Rio and her girlfriend were giving two boys a ride home in Los Angele's. As she pulled away from the curb, a man with a 9mm gun walked out of the dark and shot Teresa through her car door, hitting her in the side of her torso. Teresa told her girlfriend that she was hit and it hurt and that she could not breath, then she passed out. The shooter continued shooting at her as it was rolling down the street. The three occupants in her car struggled to avoid the bullets from hitting them. Some of the bullets ended up hitting some of the nearby homes where children lived. Theresa was the only one shot and doctors could not stop the bleeding. The bullet had reached internally, destroying and shredding her internal organs. She died at 5:30am on June 7, 1999 on the operating room table at a near by hospital. She had received 14 pts of blood.
Some weeks later, the person who allegedly murdered Teresa, was identified as a known "shooter for Gangs" and was on L.A.P.D's Most Wanted. He was captured in Las Vegas, NV. The shooter allegedly murdered 2 in 1998 and escaped out of the country then re-entered in 1999 and murdered Teresa. It had been known that he had been shooting at moving cars and committing violent acts. A judge has ordered the shooter to stand trial for 3 murders, 3 attempted murders and numerous other violent crimes. He continues to be violent behind bars while awaiting trial. No trial date has been set. Teresa did not know her killer.
Teresa was a student at Glendale Community College, who attended Eagle Rock High School in Los Angeles. She danced Ballet Folkloric, did extra work in television and film, completed computer courses, worked at "Para los Ninos", worked at a stationary store, and at the Glendale mall. She was also active with her parents on non-violent causes, attended television and film related events and traveled the world with them.
29. Kyle Cummings from New York
Summary
Kyle Cummings was 15 when he and two other teens murdered Jennifer Boleander. He was sentenced to six years to life and was paroled in 2019 after 16 years in prison. Jennifer's mother opposed his release and was deeply concerned that he would commit more crimes. It turns out that the grieving mother may have been right. Cummings was arrested and charged with second-degree rape, second-degree child abuse, third-degree sexual abuse, and endangering the welfare of a child.
Jennifer
Details
Niagra Gazette June 12, 2020
Scrolling through her social media feed, Tina Berry could hardly believe her eyes.
The news she read left her almost speechless. 
"I had an instant of fear," she said. "I was so sad for another young victim. It breaks my heart it came to that."
But Berry says she warned anyone who would listen that releasing Kyle Cummings on parole in October was a mistake. She believed that allowing one of the three men convicted in the grisly 2002 murder of her daughter, Jennifer Bolender to be set free again in the Falls would only lead to trouble.
And she was right. 
On Wednesday afternoon, Falls police and Niagara County prosecutors charged Cummings with two counts of second-degree rape, and single counts of second and third-degree sexual abuse, and endangering the welfare of a child. 
Investigators said the "multiple incidents" involving Cummings and a juvenile victim began not long after his release from prison on parole. In addition to the criminal charges, Cummings has also been charged with a violation of the terms of his parole.
He has pleaded not guilty to the charges and is currently jailed in lieu of $25,000 bail.
"I have relief that he's back where I wanted him to be, behind bars," Berry said. "But he's back behind bars at the cost of another child. I feel bad for her and her family." 
Cummings, now 33, along with his older brother Christopher and Daniel Pardee, were all convicted in connection with Jennifer Bolender's murder. The Cummings brothers took plea deals from prosecutors, while Pardee was convicted after a jury trial that was noteworthy for its display of gruesome crime scene photos of the victim.
Niagara County Court Judge, then district attorney, Matthew J. Murphy III and current DA, then assistant district attorney, Caroline Wojtaszek, were the prosecutors on the case.
"It was my first homicide case," Wojtaszek said prior to Cummings release on parole. "It's still the worst one. It's the most horrific case that's ever come across my desk."
Bolender, Pardee and Kyle Cummings had been hanging out at a Niagara Falls Boulevard bowling alley on the night of Dec. 13, 2002. As they walked home, after an argument, Cummings said Pardee tried to kiss Bolender, but she resisted his advances.
Pardee responded by punching Bolender, knocking her to the ground by the entrance to the pedestrian walkway over the LaSalle Expressway. He and Cummings then repeatedly punched and stomped on Bolender as she begged for mercy.
Cummings, then 15 and Pardee, then 19, left Bolender, 16, for dead.
After going to Cummings' home, they returned to the pedestrian bridge to "clean-up some evidence" and make the attack look like a robbery attempt gone bad. That's when the teens discovered that Bolender was still alive.
With Christopher Cummings, then 14, the thee teens dragged Bolender more then 100 feet up the pedestrian bridge and, in the words of police investigators, "finished her off."
Christopher Cummings took a large knife and slashed Bolender's throat from ear to ear. Pardee then stabbed her 49 times according to an autopsy.
Kyle Cummings eventually agreed to a deal plea that saw him plead guilty to a charge of second-degree murder and agree to testify against his brother and Pardee. He was later sentenced by Niagara County Court Judge Sara Sheldon to six years to life in prison. 
Berry said she hopes the new case against Cummings will send him back to prison with a lengthy sentnce.
"I don't want this to just be about Jennifer," Berry said. "I want (the new victim) and her family to be strong. I want them to get justice. We need a conviction to keep him (in prison)." 
Niagra Gazette June 10, 2020
PROSECUTORS: Kyle Cummings charged with rape, sexual assault and child endangerment.
One of three men involved in the grisly 2002 murder of Jennifer Bolender in Niagara Falls is now facing rape and sexual abuse charges in a new case. 
Niagara County District Attorney Caroline A. Wojtaszek announced that 33-year-old Kyle Cummings has been charged with two counts of rape in the second degree, a class D felony, one count of sexual abuse in the second degree, a class A misdemeanor, one count of sexual abuse in the third degree, a class B misdemeanor, and one count of endangering the welfare of a child, a class "a" misdemeanor. Wojtaszek said Cummings was arraigned on Wednesday in Niagara Falls City Court in front of Hon. Danielle M. Restaino. 
"I would like to thank detective Kathy Stack and detective Kenneth Redmond from the Niagara Falls Police Department for their prompt investigation into this matter." Wojtaszek said. "They worked hand-in-hand with assistant district attorney Cheryl Grundy from our special victims unit to immediately address these troubling allegations." 
Dominic Saraceno from the Niagara County public defender's office appeared on his behalf. Bail was set at $25,000 cash, $50,000 bond, $50,000 partially secured, Wojtaszek said. 
Cummings remains in custody pending his next scheduled appearance on July 10 in Niagara Falls City Court.
Cummings was convicted, along with Christopher and Daniel Pardee, of murdering Bolender on the night of Dec. 13, 2002. 
In testimony tied to the case, Cummings said Pardee tried to kiss Bolender that night, but she resisted his advances. Pardee responded by punching Bolender, knocking her to the ground by the entrance to the pedestrian walkway over the LaSalle Expressway. He and Cummings then repeatedly punched and stomped on Bolender as she begged for mercy.
Cummings, then 15 and Pardee, then 19, left Bolender, 16, for dead.
After going to Cummings' home, they returned to the pedestrian bridge to "clean-up some evidence" and make the attack look like a robbery attempt gone bad. That's when the teens discovered that Bolender was still alive.
With Christopher Cummings, then 14, the teens dragged Bolender more than 100 feet up the pedestrian bridge and, in the words of police investigators, "finished her off."
Christopher Cummings took a large knife and slashed Bolender's throat from ear to ear. Pardee then stabbed her 49 times according to an autopsy.
Kyle Cummings eventually agreed to a deal plea that saw him plead guilty to a charge of second-degree murder and agree to testify against his brother and Pardee. He was later sentenced by Niagara County Court Judge Sara Sheldon to six years to life in prison. The state parole board agreed to his early release last year. 
NIAGARA FALLS, N.Y. (WKBW) — A Niagara Falls man, released from prison on parole in Fall 2019, has been charged with two counts of second-degree rape, sexual abuse in the second degree, sexual abuse in the third degree, and endangering the welfare of a child.
Kyle Cummings, 33, was paroled after serving 16 years in prison for his role in the murder of a classmate, 16-year-old Jennifer Bolender, in 2002. Cummings' original sentence six years to life in prison.
The Niagara County District Attorney's Office says on Wednesday, Cummings was arraigned in Niagara Falls City Court, represented by a public defender. A judge set his bail at $25,000 cash.
According to the Niagara County Sheriff's Office app, where the public can access mugshots and charges of inmates currently in custody, the victim in Cummings' case is under 15 years old.
Cummings will appear in court next on July 10.
Juvenile Criminals Who Continue Violence in Prison
1. Louis Gomez from Los Angeles County, California
Two years after Gomez was sentence to LWOP for his role in a 1994 murder, he killed again. He stabbed his fellow inmate Abe Mendibles in a prison classroom on April 13, 1998. His LWOP sentence was for his role in a felony murder during a commission of a robbery. He received a second consecutive LWOP sentence for the prison murder in which he stabbed the victim 14 times.
https://dentisty.org/re-victimizing-unconstitutional.html?page=4
2. Oscar Mora from La County, California
Mora, a member of a criminal street gang, fatally shot three victims and wounded a fourth victim in 1991 and was sentenced to JLWOP (three JLWOP terms). He was subsequently given another consecutive 25 years to life term after being convicted of being a prisoner in possession of weapons.
THE PEOPLE v. OSCAR MORA
3. Kristopher Kirchner from Vista, California
Kirchner was sentenced to life without possibility of parole for the brutal 1993 murder of Ross Elvey during the commission of a robbery of his commercial business in Vista, California. The victim was brutally beaten with a metal pipe, sustaining 25 skull fractures and dying after being in a coma for 40 days. Since being incarcerated for life without possibility of parole for the murder of Mr. Elvey, Kirchner has been convicted of attempted murder of another inmate at Folsom State Prison. Kristopher Kirchner and another inmate, Jayson Weaver, attacked and stabbed a fellow inmate. The entire crime was videotaped, and the videotape was played for the jury. Kirchner was found guilty of assault by a life prisoner with a deadly weapon and possession by an inmate of a weapon. Kirchner was sentenced to a term of 25 years to life plus nine years for enhancements, both to run consecutive to his JLWOP sentence.
https://caselaw.findlaw.com/ca-court-of-appeal/1726842.html
https://www.fearnotlaw.com/wsnkb/articles/p-v-kirchner-16738.html
Other Dangerous Early Releases
1. Phillip Garrido from California
Garrido and his wife Nancy became infamous in 2009 after a woman they had kidnapped named Jaycee Dugard escaped. Jaycee was 11-years-old when she was abducted by the couple while walking to the bus stop in 1991. She was taken to their home in Antioch, California. Jaycee was held captive for 18 years enduring many rapes and other brutalities. Had Garrido not been released early from prison, this never would have happened.
In 1976 Garrido kidnapped a young woman in South Lake Tahoe, California. He took her to a warehouse in Reno, Nevada, where he raped her over a five and a half hour period. A police officer rescued the victim and arrested Garrido. He was convicted and sentenced to 50 years to life. He was paroled after 11 years in prison in 1988.
A Stolen Life: A Memoir by Jaycee Dugard
Jaycee Dugard Interview: She Describes Giving Birth in Phillip Garrido's Backyard Prison"
Rape victim describes Garrido's attack"
Phillip Garrido, charged with kidnapping Jaycee Lee Dugard, told court he stalked girls at schools
Why Was Garrido Released on Parole?
2. Joshua Komisarjevsky and Steven Hayes from Connecticut
Summary
Two criminals, Joshua Komisarjevsky and Steven Hayes, were paroled early despite their extensive criminal histories. In the summer of 2007, they invaded the Petit family's home. Komisarjevsky beat the father, Dr. William Petit, nearly to death and raped the 11-year-old daughter Michaela. Hayes raped the mother Jennifer and strangled her to death. Both men murdered Michaela and her sister Hayley by tying them to their beds, dousing them with gasoline, and setting the house on fire.
Details
Komisarjevsky and Hayes committed perhaps the most infamous crime in Connecticut. On July 23, 2007, they invaded the home of Dr. William Petit, his wife Jennifer Hawke-Petit, and their daughters Hayley Petit, 17, and Michaela Petit, 11. Komisarjevsky beat Dr. Petit nearly to death with a baseball bat. Hayes raped Jennifer and Komisarjevsky raped Michaela. Hayes murdered Jennifer by strangling her. Komisarjevsky and Hayes then brutally murdered Hayley and Michaela: While the girls were tied to their beds, the men doused them with gasoline. They doused most of the house with gas as well. They started a fire and left the Petit daughters to burn alive. Both girls died of smoke inhalation. Medical examiners say that they may have felt the burns they received while alive.
Both assailants were paroled early despite extensive criminal histories. Komisarjevsky was an avid home invader. He enjoyed breaking into people's homes and going from room to room to listen to the occupants breath. He loved the feeling of violating their safety. In 2002 he was sentenced to nine years in prison for 12 counts of burglary. During sentencing, the judge described him as a "calculated, cold-blooded predator." Komisarjevskly was paroled four years later. The parole board never got the transcript of the sentencing, so they did not know the details of his case. He was sent to a halfway house where he met Hayes, another recidivist criminal. Hayes was convicted as an adult for the first time in 1980 at 16. Between then and the home invasion murders, he was arrested nearly 30 times. His last arrest prior to the murders was in 2004 after he smashed a car window with a rock and stole a woman's purse. He was paroled in 2006.
The Cheshire Murders This documentary by HBO examines the criminal histories of the killers and the systemic failures that lead to the home invasion murders.
Police: Girls killed in home invasion may have been set afire
"Petit Trial: Coroner Describes Teen's Death in Fire
Petit murder suspect had long, troubled history of drugs, crime
Suspect in Connecticut Killings Left Long Trail of Lawbreaking
Steven Hayes: A Life In And Out Of Prison
3. Florida man allegedly murders a week after being released due to COVID-19
NOVJM is using initials because the suspect has not been convicted of the murder.
From Florida man released from jail because of coronavirus arrested on murder charges
A week after a Florida man was released from jail as a preventive measure against the spread of the novel coronavirus, he was arrested on charges including murder.
J.W. was released March 19 following the issuance of an administrative order aimed at lowering the risk of COVID-19 spread within the Hillsborough County jail, police said J.W., 26, was being held there on $2,500 bond for felony and misdemeanor drug charges.
Seven days later, J.W. allegedly shot and killed someone in Tampa, said police, who didn't disclose additional details on the victim or the crime.
J.W. was arrested April 13 for second-degree murder, resisting an officer with violence, felon in possession of a firearm, possession of heroin and possession of drug paraphernalia, authorities said. A judge set bail at $250,000.
"There is no question J.W. took advantage of this health emergency to commit crimes while he was out of jail awaiting resolution of a low-level, non-violent offense," Sheriff Chad Chronister said in a statement. "Judges, prosecutors, and Sheriffs around the country are facing difficult decisions during this health crisis with respect to balancing public health and public safety. Sheriffs in Florida and throughout our country have released non-violent, low-level offenders to protect our deputies and the jail population from an outbreak."
Police said J.W. has a long criminal history that includes felony burglary and drug convictions.
It's unclear whether J.W. has retained legal counsel at this time. No attorney information was available in online court records.
The office of State Attorney Andrew Warren did not immediately respond to a request for comment from ABC News.
As of Tuesday, 35 inmates and 56 jail employees had tested positive for the coronavirus, according to the Florida Department of Corrections.
4. Colorado man allegedly murders after being released due to COVID-19
A robber who was released early due to the COVID-19 pandemic allegedly murdered a young woman.
From Colorado inmate released on parole because of coronavirus arrested in fatal Denver shooting
A man who was released from prison last month on parole following policies enacted by Gov. Jared Polis to prevent an outbreak of the new coronavirus among inmates has been arrested in the fatal shooting of a woman last weekend in Denver.
C.H., 40, is accused of first-degree murder in the slaying of 21-year-old Heather Perry near the intersection of East Colfax Avenue and Verbena Street on May 9.
C.H. was released on April 15, four months early, under an executive order by Polis before that allows inmates to be released on "special-needs parole."
The idea behind the order is to reduce inmate populations and then avoid a major outbreak of the disease. Colorado prisons have, nonetheless, seen hundreds of coronavirus cases and at least two deaths linked to the disease.
"The potential spread of COVID-19 in … prisons poses a significant threat to prisoners and staff who work in facilities and prisons, as well as the communities to which incarcerated persons will return," Polis said in the order, signed March 25.
Polis said Friday during a briefing with reporters that the parole board, in deciding to release inmates like C.H., was attempting to keep outbreaks from happening in prisons.
"In making those decisions they are taking into consideration the safety of prison guards and others," he said. "But no person who is a danger to society should be released early in any situation and of course nobody on that parole board thought that this person was going to do what they allegedly did."
The Colorado Department of Corrections says C.H. had been eligible for parole since 2017. His mandatory release date was Aug. 22.
"They couldn't have held that person much longer than they did," Polis said.
He was serving a seven-year prison sentence stemming from a case in Arapahoe County.
9News first reported C.H.'s recent release from prison because of the coronavirus. The television news station says he pleaded guilty to felony robbery in 2016 after being charged two years earlier with aggravated robbery.
"I think it's an incredible and horrible tragedy. It's like an unforced error," said Republican George Brauchler, the 18th Judicial District attorney, whose office prosecuted the case.
Brauchler said he is going to push for more answers from Polis' administration and would like the Department of Corrections to stop releasing inmates early.
"I want to know how many other people out there have been paroled like this. Should be the public be concerned? Because I am," Brauchler said.
Annie Skinner, a spokeswoman for the Department of Corrections, said in a written statement, said C.H. "was released due to special-needs parole criteria."
"When looking at special-needs parole criteria, the Department of Corrections' medical staff reviews offenders for risk factors related to COVID as documented by the Centers for Disease Control," C.H. said in a written statement. "The clinical team reviews the inmate's medical records to individually confirm the existence of conditions and their severity. The department also reviews information related to their crime of incarceration and behavior inside the facility."
The corrections department then forwards a recommendation to the state's parole board for review and the panel makes a decision.
"Nobody should be released simply because of COVID-19. Of course the parole board, in making individual evaluations, has a tough job that they do," Polis said.
Denver city records show C.H. is being held at the downtown Denver jail without bond. He is facing 14 counts, including possession of a weapon by a previous offender, unlawful possession of a controlled substance, theft and attempted second-degree kidnapping.
A probable cause statement filed by police indicates investigators linked C.H. to the killing by using surveillance footage taken by police cameras. He was found in a nearby motel bathroom.
5. Jimmy Spencer from Alabama
A violent offender with a life sentence and an extensive criminal history, along with a history of violating parole, was released and allegedly went on to murder three people.
From Why was Jimmy Spencer free to brutally kill 3 people, victims' group asks
The homeless convict charged in the killing of three people in a Guntersville home – including a 7-year-old-boy – was a known violent offender just out of prison, and the state's largest victims' advocacy group is outraged that he was on the streets.
Janette Grantham, director of Victims of Crime and Leniency, on Wednesday lashed out at the Alabama Board of Pardons and Paroles for its handling of the case of Jimmy O'Neal Spencer.
Spencer, 52, is charged with capital murder in the July 13 deaths of Martha Dell Reliford, 65, Marie Kitchens Martin, 74, and Martin's great-grandson, Colton Ryan Lee. Authorities said Spencer strangled and stabbed Martin before taking off with an undisclosed amount of cash. Lee, they said, died from blunt force trauma.
The boy and his great-grandmother were found dead that Friday at her Mulberry Street home. Reliford – also killed by blunt force trauma – was found dead in her home across the street the same night. Investigators said she was hit with the flat side of a hatchet, stabbed and also robbed.
According to court records and authorities, Spencer first went to prison in the early 1980s on a burglary conviction. In the years to come, he would be arrested again and again and ultimately sentenced to life. Those crimes all happened in Franklin County.
He escaped from prison in 1993 and was charged with more property crime crimes that took place while he was on the run. According to the Alabama Board of Pardons and Paroles, Spencer was granted parole in November 2017, and released from prison in January. From there, he went to a halfway house in Birmingham. Spencer then met a man from Marshall County and ended up in Guntersville in April.
Investigators said the convict was homeless – sleeping on park benches or in ditches and occasionally staying at local shelters.
"According to Alabama law, he is a violent offender and had a life sentence and a long criminal background. He had been paroled once before, and within months his parole was revoked because he committed a new crime," Grantham said. "The last parole board denied his parole in 2013. Franklin County DA Joey Rushing sent a strong protest letter stating he was dangerous. A victim also sent a protest letter. These letters should have remained in his file for the current board to consider."
"Why was he paroled four years later in 2017 by a different parole board? DA Rushing would have sent another strong protest letter if he had received his notice for the November hearing," Grantham said.
She said VOCAL purchased a Board Action Sheet and learned Pardons and Parole Board Members Cliff Walker, chairman, and Terry Davis, who is no longer on the board, paroled Spencer to Life Tech – a six-month on-site transition course and both checked the "low to medium risk of re-offending" box for Spencer.
"If he was sent to Life Tech as stated, the earliest date he could have been released was in the May-June 2018 time frame. If he failed to complete Life Tech, he should have been returned to prison as his parole should have been revoked," Grantham said. "Yet he was seen in January in the Marshall County area. How is that possible?"
Grantham also said every released inmate must have a qualified home plan and a support base before they are released. "Sleeping on a park bench is not a home plan," she said. "In addition, every released inmate must also have employment lined up. Homeless is not a job plan."
Spencer was arrested on June 15, 2018 in Boaz for possession of drug paraphernalia, resisting arrest, and attempting to elude a police officer. His bond was set at $3,000. "His parole should have been revoked," Grantham said. "Yet a month later he was still free to murder three innocent victims."
Officials at the Board of Pardons and Paroles didn't immediately return to a request for comment on Grantham's press release. She said she called the board last week with her questions and was told the Board had asked for an investigation on Spencer's parole.
From Alabama to pay $1 million to families of Jimmy Spencer's alleged murder victims
The state of Alabama will pay the maximum amount of damages allowed under law to the families of Jimmy O'Neal Spencer's three alleged murder victims, Attorney General Steve Marshall announced Friday.
Spencer is charged with capital murder in the July 13, 2018 deaths of Martha Dell Reliford, 65, Marie Kitchens Martin, 74, and Martin's great-grandson, Colton Ryan Lee, 7.
At the time of the murders, the homeless convict was a known violent offender just out of prison. The fact that he was out, and on the streets, outraged victims' advocates. The families allege that the Alabama Board of Pardons and Paroles wrongfully paroled and failed to supervise Spencer, resulting in the deaths of the victims.
The settlement was issued before any lawsuits were filed. The families were awarded $1 million total – minus attorney fees – to be divided among them.
Authorities said Spencer strangled and stabbed Martin before taking off with an undisclosed amount of cash. Lee, they said, died from blunt force trauma.
The boy and his great-grandmother were found dead that Friday at her Mulberry Street home. Reliford – also killed by blunt force trauma – was found dead in her home across the street the same night. Investigators said she was hit with the flat side of a hatchet, stabbed and also robbed.
Marshall recused himself and was not a part of the settlement negotiations, having previously known two of the victims.
Prior to his release and subsequent murder spree, Marshall said, Spencer had lived a life of crime stretching across three decades, beginning in 1984 at the age of 19.
"Spencer was a career criminal convicted and imprisoned for numerous serious property and violent crimes, as well as for numerous disciplinary infractions in prison and for several successful escapes from prison,'' according to Marshall's press release. "On two separate occasions, he was sentenced to life imprisonment. In one case, Spencer attempted to burglarize an occupied home and, refusing to retreat, had to be shot by the homeowner."
Despite all of this, Marshall said, Spencer was granted parole on November 2, 2017. Spencer was released to a homeless shelter in Birmingham where he was supposed to remain for six months; yet, after only three weeks, he left.
Spencer traveled to Guntersville, Alabama, where he had several run-ins with law enforcement and was charged for multiple violations of the law, including: traffic offenses, possession of drug paraphernalia, attempting to elude police, resisting arrest, and illegal possession of a firearm. "Nonetheless," Marshall said, "his parole was not revoked."
The three murders happened less than six months after he was released. He is currently awaiting trial in the Kilby Correctional Facility.
"Marie Martin, Colton Lee and Martha Reliford died horrifically and senselessly at the hands of a monster—Jimmy O'Neal Spencer." Marshall said in Friday's statement. "Ms. Reliford and Mrs. Martin, whom I knew personally, have been on my mind since July."
"Every time I think of what they suffered through, I get angry. I am angry, certainly at Jimmy O'Neal Spencer, but I am also angry that a process designed to protect the public from deviant criminals like Spencer utterly failed them, as well as little Colton,'' Marshall said. "Sadly, we know that these victims aren't the only ones that have been failed by our broken system of pardons and paroles, and that is why I continue to advocate for much-needed legislative reforms."
7. Kenneth McDuff from Texas
Summary
This was a long entry to write so I hope it benefits visitors to our website. To summarize, Kenneth McDuff was a psychopath who kidnapped three teenagers, one girl and two boys, in 1966. He raped the girl and killed all three of them. He was paroled in 1989, 23 years after the murders. He went on to kidnap, rape, and murder several women. His involvement in several murders post-release was confirmed, while in other cases, it is speculated. Note that many states that have banned JLWOP allow juvenile criminals to be sentenced to a maximum of 20 or 25 years to life. Some states such as Oregon and West Virginia allow juvenile criminals to be paroled after 15 years, regardless of their crimes. This is just another example of why even decades in prison is not enough to keep society safe from some criminals.
Details
As a youth, McDuff was highly antisocial and took pleasure in intimidating teachers and bullying classmates. In 1964, at age 17, he committed a series of burglaries. He confided in his brother that, during one burglary, he raped a woman, cut her throat and left her to die in a ditch. The victim survived, and ended up giving birth to McDuff's child. Though the rape and attempted murder were never reported, McDuff was eventually caught and was sent to prison for burglary in 1965. The penalties totaled 52 years, but were assessed concurrently instead of consecutively. A parole board released McDuff in December 1965. Eight months later, he murdered three people.
McDuff made friends with a man named Roy Dale Green who was two years his junior. On August 6, 1966, the pair went on a hunt. They found three victims: 16-year-old Edna Sullivan; Edna's boyfriend, 17-year-old Robert Brand; and Robert's cousin, 15-year-old Mark Dunnam, who was visiting from California. McDuff approached the teens with a .38 pistol. He demanded the boys' billfolds and then forced all three victims into the trunk of their 1955 Ford. Like many other murderers written about on this website, McDuff decided to kill the victims to eliminate them as witnesses. "They got a good look at my face," he told Green. "I'll have to kill them."
McDuff drove the Ford, while Green followed in McDuff's Dodge. They went down dark and narrow country roads and stopped in a field. McDuff opened the trunk and pulled Edna out, saying, "I want the young lady out." He told Green to lock her in the trunk of the Dodge, which Green did. Robert and Mark were still in the trunk of the Ford, on their knees, begging for their lives. McDuff showed no mercy and shot them in their faces. He shot Robert twice and Mark three times, then lifted Mark by the hair and shot him again. McDuff and Green then drove away in the Dodge, with Edna in the trunk.
McDuff and Green stopped along a dirt road around 11 miles from where they murdered Robert and Mark. McDuff took Edna from the trunk, forced her to undress, and threw her into the back seat of the car where he repeatedly raped her. He raped the girl two or three times, made Green rape her, and then raped her again. McDuff then drove Green and Edna down a gravel road to another location. He took Edna to the front of the car and ordered her to sit down in the road. There, he choked her to death with part of a broomstick. McDuff and Green threw Edna's body over the fence and went home.
The next day, Green confessed. He testified against McDuff at trial and helped get him convicted. The jury sentenced McDuff to death. In 1972, McDuff's death sentence was overturned and he was sentenced to life in prison. In 1976, 10 years after the triple homicide, McDuff was eligible for parole. He applied several times and was denied. In 1981 he offered a 10,000 dollar bribe to a parole board member. He was tried and convicted for bribery. The jury could have sentenced him to life in prison under Texas's Habitual Felon Act, which would have made him eligible for parole in 1992. But the judge gave him considerable latitude to tell the jury his own manipulative version of his criminal past. There were also technical misunderstandings, and the jury gave him two years, which he had already earned credit for while awaiting trial.
McDuff applied for parole several more times and was recommended for parole in 1988. However, the approval was rescinded after new information, which the board will not reveal, was received. In 1989 the parole board again voted to parole McDuff. This time the parole recommendation was not rescinded. Two years prior, a rule requiring the parole of 750 inmates a week had been established to prevent prison overcrowding. As explained by Texas Monthly:
That meant the fifteen members of the parole board (the number was elevated to eighteen in 1989) had to interview and study the files of at least 1,000 inmates every five working days. Old-timers like McDuff, convicts whose names came up year after year, weren't even interviewed anymore but were lumped with similar inmates in special review groups. Their files—if board members bothered to study them at all—contained only the most basic and banal information, hardly anything to suggest the true nature of an inmate. By the time McDuff was paroled, eight of every ten parole applications were being approved, and the system was still falling behind. All the good risks for parole had been exhausted; the parole board was getting down to the bottom of the barrel. And then the bottom was lowered: Time was awarded so liberally that an inmate could get credit for serving one full year in just 22 days. In a prison system with a capacity of 60,000 inmates, more than 36,000 received paroles in 1989, the year Kenneth McDuff went free. The goal of the state became not to keep the streets safe but to keep the tap flowing and the federal courts at bay.
Within a couple days of McDuff's release, a prostitute named Sarafia Parker was found beaten and strangled in a field. Within nine months of being released, in July 1990, McDuff was charged with making a terroristic threat, a misdemeanor, but nevertheless a crime sufficient enough to send him to prison for the rest of his life, due to the fact that it was committed while on parole. The crime involved McDuff chasing a teen down an alley with a knife threatening to kill him. McDuff was sent back to the Texas Department of Criminal Justice. But the charge was dropped, as the witnesses were too scared to testify, and McDuff was dealt with by the parole board. McDuff was freed again. As explained by Texas Monthly:
What happened next was bureaucracy at its worst. The board had long considered the revocation and reinstatement process a waste of time and, for years, had delegated to its staff (known as hearings officers) the power to revoke and reinstate paroles, even though some lawyers believe that the practice is illegal. There was no hearing, no testimony, no advocacy of any kind. The board made no formal decision to reinstate McDuff's parole. Some anonymous hearing officer simply decided that there was no reason to keep Kenneth McDuff locked up. On December 6, 1990, Kenneth McDuff went free again.
In the spring of 1991, McDuff began attending Texas State Technical College and moved into a dorm on campus in Waco. Starting then, several prostitutes in the Waco area went missing. More systemic failures allowed McDuff to continue committing crimes. In September 1991, 23-year-old business owner Cynthia Renee Gonzalez went missing and was later found dead with multiple gunshot wounds. McDuff's involvement in Cynthia's murder has never been proven, but it is believed that she was one of his victims. Police believe he abducted her from an Arlington car wash. Not long after Cynthia's murder, McDuff abducted a prostitute named Brenda Thompson. As McDuff was stopped at a police checkpoint, Brenda, who was tied up in back, managed to kick the windshield. McDuff drove away and police chased him. He got away and went on to torture and murder Brenda. Her body was discovered in 1998. A couple days after Brenda's murder, a woman named Regina Moore was seen kicking and screaming in McDuff's pickup truck as it ran through a police checkpoint. The police looked McDuff up several days later and questioned him but nothing came of the incident. The body of Regina, a 17-year-old prostitute, was found in 1998. During his time at TSTC, McDuff also beat up and nearly blinded a TSTC student and threatened several others, but no one reported him to the police.
On December 29, 1991, McDuff and a man named Hank Worley abducted 28-year-old Colleen Reed from a car wash in Austin. McDuff grabbed the young woman by the throat, and held her up so that just her toes touched the ground. Like Edna, Mark and Robert had done, Colleen begged for her life. "Please, not me!," she yelled. McDuff threw her into the back seat and had Worley sit in back to control her.
Later during the drive, McDuff and Worley pulled over and switched places. As Worley drove, McDuff stripped Colleen naked, stubbed out a cigarette between her legs, tied her hands behind her back, and raped her. The kidnappers switched places again and Worley raped Colleen. They then stopped on a dirt road and McDuff again raped Colleen. The young woman begged Worley to help her. "Please don't let him hurt me anymore." McDuff then grabbed her by the back of the neck, shoved her into the trunk of the car, and slammed it shut. When McDuff dropped Worley off that night, Worley asked what he was going to do with Colleen, to which McDuff said: "I'm gonna use her up." This meant he would kill her. That's what he did.
The murders continued. Valencia Kay Joshua, a prostitute, was last seen seen alive on the night of February 24, 1992, on the TSTC campus, looking for McDuff's dorm. Sometime in the evening of March 1, 1992, McDuff vanished. That same night, less than a block away, Melissa Northup, 22, who was pregnant with her third child, was kidnapped from a convenience store where she was employed. Several weeks later, her body was found, bound and floating in a gravel pit in Dallas County. Not long after Melissa's disappearance, police discovered the naked and severely decomposed body of Valencia in a shallow grave in a wooded area behind TSTC.
McDuff was convicted of Melisa's murder in 1993 and was sentenced to death. In 1994 he was convicted of murdering Colleen and was again sentenced to death. He was executed in 1998.
There were many systemic failures in this case that illustrate the dangers of allowing some people to be released early. McDuff, a psychopathic career burglar, was paroled not even a year after his 1965 burglary sentence. He went on to brutally murder three teenagers. He received the death penalty for these murders but had his sentence commuted. NOVJM takes no position on the death penalty, and we are not going to say whether or not he should have been executed for the 1966 triple murders. But it is now apparent that he should never have been released from prison. Upon release, McDuff committed more crimes, and though he could have been sent back to prison for a 1990 assault, he was allowed to stay on the streets.
This was quite a long entry to write. But it was worth it. Kenneth McDuff is an example of a criminal who never should have been released from prison. The systemic failures that allowed him to continue his rampage of death are astounding. And unfortunately, the parole system is still broken, as many other dangerous felons have been paroled only to kill again. Given the problems with America's parole system, it would be very dangerous to make every single juvenile criminal eligible for parole in only 15 or 20 years as some states have done.
Sources
Free to Kill by Texas Monthly
Who will kill again? The forensic value of 1st degree murder convictions
https://www.cleburnetimesreview.com/archives/dead-man-prime-suspect-in-gonzalez-murder/article_b92553d5-cfeb-5cdc-b425-02bd8c4f4032.html
https://www.coursehero.com/file/p6g2pev/It-was-ruled-that-McDuff-would-be-put-to-death-by-the-means-of-the-electric/
8. Texas couple murdered in home invasion robbery
Jenny and Bao Lam, both 61, were bound, robbed, and murdered during a home invasion in 2018. One suspect had served three years of a 30 year prison sentence. He was released early two months before allegedly murdering the couple. We are using initials of the suspects because there have been no convictions yet.
From 3 charged with capital murder of Houston couple 'executed' in their gated community by ABC
Investigators believe when Bao and Jenny Lam, both 61, came home Thursday night, they were "ambushed" by the suspects as they parked in the garage, the Harris County Sheriff's Office said…
Authorities said the suspects "forced" the victims into their home, "where they were bound, robbed, and murdered."
The suspects allegedly fled in the Lams' car before returning and going into the house a few hours later, authorities said. Over the course of those few days, the suspects likely went back into the house several times, the sheriff's office said.
The house appeared to be ransacked with firearms and other valuables were missing, the sheriff's office said.
The victims' son, who went to check on his parents Saturday night after not hearing from them since Thursday, called police from the home, the sheriff's office said. When deputies went inside, authorities said they found the Lams bound and shot to death.
From Suspect in Spring couple's murder served only three years of 30-year sentence
K.K. is one of three suspects charged with murdering Bao and Jenny Lam.
Investigators say the suspects ambushed the Lams, tortured them and killed them execution style. They believe robbery was the motive.
Less than two months before this ruthless crime was committed, K.K. was in prison. He was serving a 30-year sentence for burglary, a weapons charge and engaging in organized criminal activity.
Of that 30-year sentence, he served just three years and was released with supervised parole.
Victim's advocate Andy Kahan was outraged. He said he can't believe the suspect was able to serve such a short sentence.
We reached out to the Parole Board to ask them about the short sentence and they said he was approved for parole for the following reasons:
He maintained a satisfactory institutional adjustment.
He completed prison programs, activities and treatments.
It was his first incarceration and he would remain under a period of supervision.
Meanwhile, neighbors in Northgate Forest say they are mourning the loss of a couple that gave so much to the community.
FOX 26 News finds 4th parolee in 2 years charged in murder
K.K. 23, is the fourth parolee in just the last two years that would later be charged in someone's death soon after they were freed.
"Which begs the million-dollar question, how many others are out there?," asked Mayor's Crime Victims Office advocate Andy Kahan.
In 2013, K.K. got his first big break after pleading guilty to a felony charge of engaging in organized criminal activity. He was sentenced to deferred adjudication, a form of probation that when done successfully, would mean K.K. would have no final conviction.
"Which in less than a year, he violated his probation with not one but two felony convictions," said Kahan.
In 2014, K.K.pleaded guilty to burglary.
"You had a total of 60 years in sentences handed down," added Kahan. Those sentences would run concurrently, meaning K.K. was supposed to spend 30 years in prison. But just two months ago, he was paroled. He only served one tenth of his sentence.
"He kept sending signals that he was not going to be a productive member of society," said Kahan…
If the parole board would have made Kendrick serve just one fourth of his sentence, he would be charged with capital murder in the shooting deaths of Bao and Jenny Lam.
"I think anyone with half a brain can easily speculate none of this would have happened," said Kahan.
9. Kiara Taylor from Texas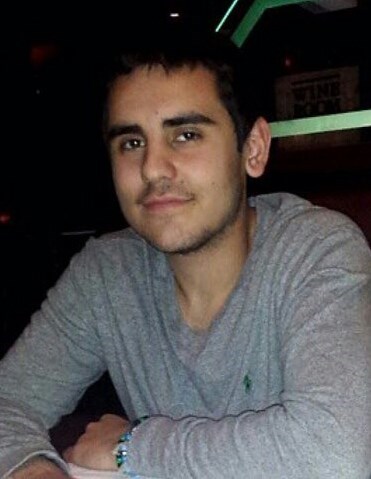 Taylor was sentenced to seven years in prison for burglary but was paroled after six months. He went on to murder 19-year-old Peter Mielke during a robbery.
From Man who shot, killed employee at pizzeria in 2016 sentenced to life in prison
A man who shot and killed an employee at a pizzeria in 2016 was sentenced to life in prison on Friday.
Kiara Taylor, 26, pleaded guilty Thursday to the murder of 19-year-old Peter Mielke during a robbery at Reginelli's Pizzeria in Bellaire.
He shot Mielke 15 times when Mielke could not get the cash register open fast enough during an attempted robbery.
Taylor's sister, Tarrel, told police her brother confessed the crime to her.
Read more about the murder at Kiara Taylor v. The State of Texas Appeal from 209th District Court of Harris County
From Accused pizzeria killer was jailed twice for violating parole by the Houston Chronicle
Kiara Taylor got out of jail Feb. 18 and just three days later walked into a Bellaire pizzeria and allegedly gunned down a teenage employee during an armed robbery.
Taylor had just finished up a three-month stint behind bars for violating his parole. That was the second time he had been jailed for parole violations after being released less than three years into a seven-year sentence he received for a felony firearms arrest in 2010.
From New details surface about murder suspect's criminal past
New information surfaced Friday regarding the man charged in the death of Peter Mielke, an innocent 19-year-old killed during a Bellaire pizzeria robbery.
We were first told that Kiara Taylor had gotten out of prison days before the Feb. 21 murder. Friday, however, a different story surfaced that Taylor wasn't in prison, but a parole violator facility or an ISF.
Prosecutors have little doubt that Taylor killed Mielke, but is there blame to share? Andy Kahan, a victim advocate with the city of Houston, believes so.
"To me, this is just a senseless tragedy that was so utterly preventable," said Kahan. "This guy repeatedly violated the law time and time and time again."
In 2011, Taylor was sentenced to seven years in prison for burglary and having a gun, but only served six months before he was let out on parole. While on parole, Taylor was convicted of three other crimes within two years and his parole was never revoked.
"The parole board elected not to revoke his parole. They sent him to what's called a parole violator facility," Kahan said.
Although inmates at a parole violator facility are locked up, it's not prison. They are short-term in-custody facilities designed to help convicts figure out why they commit crimes in the first place.
"Generally you spend 60- 90 days there," Kahan said, adding Taylor was in an ISF days before Mielke was murdered and was released, once again, for the third time, back on parole from his 2011 conviction.
We reached out to the Texas Board of Pardons and Paroles and asked why Taylor's bond was never revoked, but they have not responded.
"Time and time again he is repeatedly punted back into society to re-offend again and, of course, now he's the alleged murderer," Kahan said. "Peter's mother would have never been placed in the situation that she's in now if the system had been functioning properly."
From Push made for change in evaluation of parolees after repeated crimes
Kiara Taylor, 27, is charged with Mielke's murder. At the time of his arrest, Taylor was on parole.
"I had to go back to that word, 'brutally,' and that's where the fight began," Dana Mielke said.
State records show Taylor went to prison in 2010 for felon in possession of a weapon. Prior to the conviction, Taylor had been convicted of unauthorized use of a vehicle and attempted escape. Taylor got out of prison on the weapons charge in less than three years and was supposed to be on parole until October of 2017.
Since his release, Taylor racked up more convictions. In 2013, Taylor was convicted of burglarizing two buildings and failure to identify himself to a peace officer. He was sentenced to a year in state jail.
However, Taylor's parole was not revoked, even though a parole officer noted, "Offender is a threat to public safety," in a violation report, and a hearing officer recommended revocation. Revoking Taylor's parole could have sent him back to prison to finish the remainder of his sentence on the weapons charge.
After his release from state jail, Taylor was sent to an Intermediate Sanction Facility (ISF) and then a halfway house. State records show Taylor ran away from the halfway house until his arrest in 2015 on charges of evading arrest.
Again, Taylor's parole was not revoked. Taylor was sentenced to 45 days in jail on the evading charge and time in an ISF after his release. Within days of leaving the ISF, Peter Mielke was shot and killed.
"You keep giving him chances. Like, what else do you need?" Dana Mielke said. "Five minutes, two minutes, just look at the case. Really, just look at it."
State records show Taylor's lack of parole revocation due to new convictions is not isolated. Data from the state since fiscal year 2010 shows that an average of more than 6,300 parolees each year are convicted of new crimes, yet their parole is not revoked.
"It simply defies logic," said victims' rights advocate Andy Kahan.
10. Leroy Stoots from Texas
According to Texas's Fourteenth Court of Appeals
Stoots murdered 31-year-old Kumba "Marie" Sesay in 2016. Stoots, who had been in a romantic relationship with the victim, shot her in the head and left her in a ditch. Kumba had planned to leave Stoots the weekend he murdered her.
Stoots had served 20 years of a 45 year sentence for a murder he committed in 1992. He was released early by a parole board in 2012.
From Prosecutor who tried parolee for second murder says parole board has victim's blood on their hands
"Cold, calculating, mean," said special prosecutor Julian Ramirez when asked to describe 42-year-old Leroy Stoots.
Stoots showed just how cold and cruel he could be when he murdered his first victim. It was in broad daylight when prosecutors say Stoots walked up and shot a man in the chest.
"And he was pulled away by bystanders and after they had him in control he ran back up to the person he shot who was now on the ground and shot him some more," Ramirez said.
In 1992, Stoots got a 45-year sentence for the man's murder.
"The mother of the first victim had protested early release on parole," said Ramirez. "The prosecutors' office had protested early release on parole."
And prison records indicate Stoots was anything but a model prisoner.
"He had gotten into trouble while he was in prison," said the special prosecutor.
But the parole board ignored all of that and released Stoots in 2012.
"Which means he did less than half of his sentence," said crime victims advocate Andy Kahan.
Stoots made it clear.
He wasn't about to abide by the rules of his early release.
"It was pretty obvious when you get up to nine violations, nine warrants out for your arrest," Kahan said.
Still the parole board decided Stoots didn't need to go back to prison even after he picked up a new felony conviction.
"If he had been Kumba would still be alive," Ramirez said. "It's a tragedy there's no reason for it."
31-year-old Kumba Sesay was an on-line personality for Style Radio. She had no idea about Leroy Stoots' criminal past or his jealous bone. He was just sentenced to life for killing her. Hopefully the parole board is paying attention.
"I would hope that they would take a good look at the story you're going to air and basically have a come to Jesus meeting and say you know what we really need to start clamping down on parolees who get new convictions," Kahan said.
Our series of only on Fox reports prompted State Representative Sarah Davis to file House Bill 2468 which would force the parole board to take a good hard look at their decision making. The bill passed the House but failed to pick up speed in the Senate. Davis says she's disappointed that she hasn't heard from the Governor after asking him to consider her parole bill during the special session.
11. Michael Susberry from Texas
In 2017 Susberry murdered 79-year-old Janel Bernard in her Headwig Village home. Janel, who had employed Susberry's mother as a housekeeper, let him into her home, only to be robbed and beaten and stabbed to death by the 55-year-old parolee. Susberry had been sentenced to life in prison in 1985 for aggravated robbery and was paroled after 20 years. In 2015 he was convicted of aggravated assault. He spent one year in jail. His parole was not revoked. Read more here.
From Man sentenced to 50 years in prison for brutal murder of 79-year-old Hedwig Village woman
Michael Susberry will spend decades behind bars for the brutal murder of a 79-year-old Hedwig Village woman.
Janiel Bernard, 79, was found beaten and stabbed inside her home in July 2017.
Susberry knew Bernard through his mother, Moteel Susberry, who had been her housekeeper for more than 50 years. Bernard had even given her a car and continued to pay her once retired.
Susberry admitted to detectives that he headbutted Bernard and stabbed her.
Timesha Wilson, 22, has also been charged in connection with the crime. Investigators say she discussed a plan with Susberry to rob Bernard of her money and jewelry but says she didn't commit the murder.
In an exclusive jailhouse interview with ABC13, Susberry wouldn't answer specific questions about the crime, saying he doesn't remember everything. He claims both he and Wilson were on drugs during the crime.
Court records show Susberry was found guilty and sentenced to 50 years in prison.
Houston victims advocate blasts parole board after Hedwig Village stabbing
Houston's victims advocate blasted the state's parole board Wednesday in the wake of revelations that a man accused in the brutal fatal stabbing of a 79-year-old woman in Hedwig Village was free on parole even after being convicted of a violent crime.
"Such a tragedy that is utterly preventable," said Andy Kahan, victims advocate for the city of Houston. "This has to do with the fact that someone on parole gets a new conviction and the parole board makes a decision not to send them back to prison."
Michael Glen Susberry is the third alleged killer arrested in the past year while on parole despite having ensuing convictions, said Kahan.
Susberry, 55, was arrested Tuesday on a charge of capital murder, accused of robbing and stabbing 79-year-old Janeil Bernard in her home earlier this month. Susberry knew Bernard well, investigators said. His mother is her former housekeeper.
Susberry is also a convicted armed robber who went to prison in June 1985 on a life sentence and was paroled in June 2004.
After being freed on parole, Susberry was arrested in 2015 for threatening a family member with a knife. He later pleaded guilty to a misdemeanor offense of assault but was not not sent back to prison for violating his parole, Kahan said.
12. Brian Golsby from Ohio
Summary
A robber, kidnapper, and rapist was given concurrent prison terms and released early due to jail time credit. He then went on a massive crime spree, committing several robberies. He ultimately escalated his conduct to rape and murder.
Details
Golsby is a violent career criminal who raped and murdered Ohio State University student Reagan Tokes during a 2017 crime spree. In 2010 Golsby kidnapped a woman and her two-year-old son. He robbed and orally raped the woman, who as eight months pregnant. Because the victim was afraid to testify, Golsby pleaded down to robbery and attempted rape. He was given two six year sentences to be served concurrently. He continued his violent behavior in prison, committing 52 infractions. He received jail time credit for the six months he had spent in jail prior to his plea and was released from prison on parole after five and a half years. Upon release, he went on a crime spree, committing seven robberies–one of those robberies turned into a murder. On the night of February 8, 2017, the parolee kidnapped 21-year-old Reagan as she left her job in downtown Columbus. He forced her to drive to several ATMs to withdraw money. He also raped her. Golsby decided to murder Reagan to prevent her from reporting the crimes he had committed against her. Reagan begged for her life, saying "all I want to do is live." Golsby forced her to drive to a metro park where he made her park the car and undress. He marched her into a field and then shot her twice in the head.
There were multiple events that allowed this criminal to murder Reagan. The six-year sentence Golsby received for the 2010 kidnappings and rapes was very light when compared to the nature of the crimes. Had he been sentenced to consecutive prison terms, he would still be in prison to this day and never would have found Reagan on that dark winter night. Even after getting the six-year sentence, he didn't have to be paroled early for jail time credit, considering his bad behavior.
Reagan Tokes trial: Prosecution pokes holes in Golsby's account of Feb. 8 using GPS data of his whereabouts
Reagan Tokes case spurs Ohio legislation to change incarceration guidelines – Truecrimedaily.com
On The Case With Paula Zahn S17E14 – Unchecked Violence
Day 4 of Golsby Trial: Jurors shown police interview with Golsby after his arrest
Failure to Protect: The violent past of Reagan Tokes' accused killer (Part 1)
Failure to Protect: Loose supervision & opportunities to re-offend (Part 2)
Murder cases involving inmates released early highlight parole system failings
13. Hawaii man allegedly commits murder after being released early due to COVID-19
We are using the suspect's initials.
From Roth: Jail releases possibly more dangerous than outbreak by the Hawaii Tribune Herald
Letters by the Big Island's prosecutor and a pair of Oahu legislators object to the manner in which inmates are being released pursuant to a state Supreme Court order that seeks to prevent an outbreak of COVID-19 in Hawaii's jails and prisons.
A May 12 letter by Hawaii County Prosecutor Mitch Roth to Daniel R. Foley, a retired appeals judge tasked by the high court to oversee the reduction in inmate population in Hawaii's historically crowded correctional facilities, said his office is "very concerned about defendants who are repeat offenders, who after release, committed more crimes in the community."
The letter said some of the offenders released "did not fit into the original group of offenders sought to be released" by a petition to the Supreme Court by the state Office of the Public Defender.
Roth wrote violent offenders "have been released over by the court(s) over state's objections" and that some defendants "have been rearrested twice in one week."
He said those defendants "have no incentive to change their behavior because the pattern established for them now is they will be released over state objections."
According to Roth, those releases have "created a tipping point … where the release of dangerous and repeat offenders is more dangerous than the possibility of an outbreak overwhelming our care system."
And a May 13 letter to Chief Justice Mark Recktenwald from Oahu Reps. Gene Ward and Bob McDermott, both Republicans, called for the Supreme Court to "please discontinue the early releases" under the Public Defender's petition. The legislators added the reason for the Supreme Court's order "is not valid since there has not been a single case of COVID-19 in any of the state's correctional facilities."
As of Monday, Hawaii Community Correctional Center reports an inmate population of 241, a slight uptick from the 235 reported on April 30. That's 35 inmates more than the design capacity of 206 targeted by the Supreme Court's mandate, but a reduction of 154 inmates from March 2, when a population of 395 was reported.
More than 800 inmates have been released statewide since the court order.
"There has been no assurance that these offenders are non-violent, which is evident by the recent murder committed, allegedly by a newly released prisoner," the lawmakers wrote, an apparent reference to 20-year-old D.P.B, accused of a May 2 fatal stabbing in Aiea, Oahu. According to Hawaii News Now, Baang had been released by a judge on charges of harassment and property damage due to COVID-19 housing recommendations.
14. David Maust
Summary
Maust killed a total of five victims after being given early release several times.
Details
Maust had a long history of disturbing violent behavior. At age nine, he tried to set fire to his brother's bed. Later that year, he tried to drown his brother by pinning him underwater.
In 1974, while stationed in Germany, Maust murdered 13-year-old James McClister. He lured him into the woods and beat him with his fists and a board. Maust was court-martialed and convicted of manslaughter and larceny and sentenced to four years at Fort Leavenworth. He was released in 1977. In 1979, in Chicago, he allegedly stabbed and attempted to murder his friend as he slept. He was found not guilty in 1980.
In August 1981 Maust went to a boys home in Chicago looking to find and kill the man who had molested him as a child. Instead, he found 15-year-old Donald Jones. He lured Donald into his car, took him to a quarry and stabbed him in the stomach and drowned him.
After murdering Donald, Maust fled to Texas and attacked and stabbed a 14-year-old boy. He was sentenced to five years in prison for the crime. In 1982 he was extradited to Illinois for the murder of Donald. He spent over a decade awaiting disposition of the murder charge. Much of that time was spent in IL mental health facilities after findings that he was unfit to stand trial.
In May 1994, Maust pleaded guilty to the murder of Donald and was sentenced to 35 years in the Illinois Department of Correction. He served 17 years of that sentence, counting the credit he got for the time spent in jail and psychiatric wards prior to the guilty plea. He was released in 1999.
In 2001 Maust lured acquaintance Anthony Majzer to his apartment, promising him that they were taking a trip to Wyoming for work. Maust got Anthony drunk and tried to kill him by hitting him with a metal pipe. Anthony declined to press charges.
Maust murdered James Raganyi, 16, Michael Dennis, 13, and Nick James, 19, in Hammond, Indiana in 2003. The victims' bodies were found in concrete in Maust's basement. Maust pleaded guilty to the murders in 2005.
Diary uncovers life of rage, guilt by the Chicago Tribune
David Maust pleads guilty to murdering three Hammond teens
Possible Oak Park burial is discounted
15. Arthur J. Bomar Jr.
Summary
Bomar raped and murdered 22-year-old Aimee Willard in 1996. Bomar had killed Larry Carrier in Las Vegas following a dispute over a parking space in 1978. He was paroled in 1990. Bomar, who is suspected in another murder, was convicted of murdering Aimee and is now on death row. We are offering this graphic description from the Supreme Court of Pennsylvania and other sources to illustrate the disastrous consequences of releasing Bomar early.
Details
Nevada had plans to extradite paroled murderer 7 years ago
A Nevada parole department official has told a Pennsylvania Senate committee that his office was ready to bring a paroled murderer back to Nevada after he was accused seven years ago of assaulting a woman in Willow Grove, Pa.
Reyn Johnson, head of the warrants unit of the Nevada Division of Parole and Probation, told the judiciary panel reviewing the handling of interstate parole matters that a flight had been booked to bring Arthur Bomar, 38, back to prison here.
However, Johnson said, those plans were canceled after the woman died of unrelated causes and charges were dropped. Bomar instead wound up spending seven months behind bars in Pennsylvania in connection with that 1990 assault.
"We no longer had much of a violation," Johnson told the Senate panel that met in Norristown last week.
Bomar, who in 1978 killed a man in Las Vegas following a dispute over a parking space, was charged with murder earlier this month in the June 1996 death of a 22-year-old suburban college student.
Investigators said the student was beaten to death on a highway ramp, and her body was dumped in a North Philadelphia vacant lot.
Charges filed against Bomar include murder, kidnapping, rape and abuse of a corpse.
After his arraignment earlier this month, he denied killing Aimee Willard, a George Mason University star lacrosse and soccer player. Bomar said prosecutors targeted him because he is black.
Bomar was en route today to a Delaware County jail west of Philadelphia to await a preliminary hearing.
The incident is the latest in a long line of battles Bomar has had within the legal system in two states. At age 19, Bomar got into an argument with then-27-year-old Larry Carrier in front of Bomar's apartment at 150 Hoover Ave., in the predawn hours of July 25, 1978.
Police said Carrier was killed by a single gunshot wound. Bomar was convicted of murder and spent 11 years in prison, including time that was added on for a felony conviction of assaulting another inmate.
After being paroled in 1990 from the original five years-to-life sentence, Bomar was allowed to go to Pennsylvania because he had relatives — his parents, with whom he lived for a while — and a job waiting for him.
After five months of freedom, Bomar was back behind bars, charged in November 1990 Willow Grove assault. Over the next seven years, Bomar was arrested four more times and went through five parole agents.
After an assault in 1993, Bomar was given probation, which was served under the supervision of Pennsylvania parole authorities.
In November and December of 1996, he was arrested on theft charges. It was at that point that Bomar reportedly stopped seeing his parole officer. Nevada officials then filed a retainer warrant, which meant that if police captured Bomar he would not be allowed to make bail or otherwise be released.
Authorities began to suspect Bomar in the Willard killing after a young woman reported that someone hit her car on Interstate 95 early on May 29 and urged her to pull over — the same tactic police believe Willard's killer used. The woman, however, refused to stop and gave the license number to police.
In June, Bomar, a resident of Huntingdon, Pa., was caught trying to break into an apartment in Lower Merion, Pa. Until Tuesday, Bomar had been serving his burglary sentence at a state prison in Camp Hill, Pa.
"A judge signed an order yesterday moving him to Delaware County so he could be closer to his attorney," prison spokesman Ben Livingood said.
Investigators have been building what appears to be a strong case against Bomar.
According to an affidavit, sperm taken from Willard's body matched Bomar's DNA. Also, the tires of the car he was driving were the same make as those apparently used by the killer. And raised ridges on his car's oil pan match markings on Willard's body, the court document says.
Authorities also consider Bomar a suspect in the disappearance of a North Philadelphia woman last March. When Bomar was arrested, he had been driving the car belonging to the missing woman, Maria Cabuenos, 25, a lab technician.
Police found blood in the trunk of the car. DNA tests have confirmed it was Cabuenos' blood, authorities said.
Bomar has not been charged in Cabuenos' disappearance.
Willard, a policeman's daughter, had spent the evening before she was killed drinking with friends at Smokey Joe's bar, police said.
Her car was found on an Interstate 476 exit ramp. Her nude body was discovered two days later several miles from her vehicle.
Police said Bomar has been known to frequent Smokey Joe's and a tavern near the lot where Willard's body was found. Police also said that Bomar's wife, Joyce, said he left their home on June 19 and did not speak with her until after the slaying.
THE ASSOCIATED PRESS and Philadelphia Inquirer contributed to this report.
CONVICTED KILLER ALSO SUSPECTED IN DISAPPEARANCE by the Washington Post
A paroled murderer charged in the 1996 death of a George Mason University student also is a suspect in the disappearance of a woman whose skeletal remains were found in a rural area outside Philadelphia.
The remains of Maria Cabuenos, who had been missing since March, were found by a man walking his dog and later identified through dental records, District Attorney Alan M. Rubenstein said yesterday.
He said Arthur Bomar, charged last month in the slaying of GMU student Aimee Willard, has been a suspect in Cabuenos's disappearance since his arrest in June on a burglary charge.
Bomar was driving Cabuenos's car at the time of the arrest, and tests showed that bloodstains found in the car were hers, authorities said. Bomar told police he bought the car from a stranger in Philadelphia.
Bomar, 38, has not been charged in Cabuenos's death, but Rubenstein said the investigation will intensify.
Bomar is in jail in Delaware County, just west of Philadelphia, charged in the June 1996 death of Willard, 22. The soccer and lacrosse player at George Mason had been on her way home early June 20 after spending an evening with friends when she disappeared. Her car was discovered on an interstate exit with the driver's door open. Her body was found hours later on a trash-strewn lot in Philadelphia. She had been beaten to death.
Bomar was charged last month with murder, kidnapping, rape and abuse of a corpse in Willard's death. He was on parole from a Nevada murder conviction at the time of her slaying. He was hospitalized Tuesday after Delaware County Prison guards found him trying to strangle himself with a bed sheet. He was returned to the prison on Friday.
Com. v. Bomar, 826 A.2d 831 (Pa. 2003)
The evidence presented at trial established the following: At approximately 10:30 p.m. on the evening of June 19, 1996, the victim, 22-year-old Aimee Willard, met several of her high school friends at a bar located on Lancaster Avenue in Wayne, Pennsylvania. Later that night, at approximately 1:25 a.m., Ms. Willard left the bar alone. She would not make it home.
At approximately 2:00 a.m., on June 20, 1996, the victim's car, a blue Honda Civic, was discovered on the southbound off-ramp of the Springfield-Lima Exit of Interstate 476 in Delaware County. The car's engine was still running, the driver's side door was open, the radio was playing and the interior lights and headlights were on. There was a rough abrasion on the back bumper of the victim's car. There was a pool of blood on the ground in front of the vehicle with drops of blood leading away from it. A tire iron was located near the pool of blood. Later that morning, police discovered a pair of sneakers and a pair of female underpants with a sanitary pad near the abandoned car. The sneakers were later identified as belonging to the victim and the underpants were later identified as the size worn by the victim. Hairs found on the sanitary pad were consistent with the pubic hairs of the victim. The police also obtained tire impressions from the scene.
At approximately 5:00 p.m., on June 20, 1996, Aimee Willard's body was found naked, positioned face down, with two plastic bags covering her head, in a vacant lot at 16th Street and Indiana Avenue in Philadelphia. The victim's injuries included multiple blunt force injuries to her head, brain and face; an abraded contusion on her left shoulder and upper chest; a rectangular shaped contusion beneath her left breast; a patterned, angular thermal injury resembling a flower petal on her right lower chest and upper abdomen; numerous fractures in her neck; bruises on her left and right thighs; and defensive wounds on her left and right forearms. There was intact degenerate sperm found in the victim's vaginal cavity. In addition, a tree branch had been forced into her vagina. There was no blood surrounding or beneath the body or leading up to or away from the body, indicating that the victim was not killed at the site but rather had been killed elsewhere and then moved to this location.
*841 Several hours after the discovery of Aimee Willard's body, at approximately 11:25 p.m., on June 20, 1996, appellant was coincidentally stopped by the police at the intersection of 20th Street and Erie Avenue in Philadelphia, eight blocks from where the victim's body had been found. Appellant was driving a green 1993 Ford Escort. The police did not arrest appellant at that time.
Nearly a year later, on June 5, 1997, appellant was arrested in Ardmore, Pennsylvania, on an outstanding warrant for violating his parole from a conviction for second degree murder that occurred in Las Vegas, Nevada, and for an unrelated criminal trespass. That evening, investigators from the Delaware County Criminal Investigation Division (CID) questioned appellant concerning the Willard murder. Appellant told the investigators, among other things, that he drove a 1993 Ford Escort until March of 1997, that he had been to the same bar that the victim had been to on the night of June 19, 1996, previously with a former girlfriend, and that he routinely traveled on Interstate 476.
On July 10, 1997, two Pennsylvania State Police troopers met with appellant's then-girlfriend, Mary Rumer. Rumer told the troopers that appellant had confessed to her that he murdered Aimee Willard. She told police that appellant related the following events to her: Appellant observed Aimee leave the bar, get into her car, and begin to drive away. He followed in his own car. Appellant stopped Aimee's car on Interstate 476 and flashed a fake police badge. When Aimee asked why she was being stopped, appellant told her that she was swerving on the road. Aimee then became angry, at which point appellant punched her, knocking her unconscious. After placing the victim in his car, appellant drove to an abandoned building. Appellant took the victim's clothes, placed them in a trash bag and threw them away. Appellant hit the victim's head with a hard object and killed her. He also admitted raping the victim to Rumer.
Rumer also told the troopers that appellant had shown her the location on Interstate 476 where Aimee Willard's car was abandoned as well as the vacant lot where her body was recovered.
On July 11, 1997, the police conducted a search of appellant's 1993 Ford Escort pursuant to a search warrant. The police seized and removed the following articles: the left front tire of the vehicle, a Firestone FR440 P17570R13; the oil pan from the undercarriage of the vehicle; and the right front door panel, which contained several brownish spots that later tested positive for blood. The tire taken from appellant's car was consistent in tread design, size, and wear pattern with the tire impressions taken from the area where the victim's car was found abandoned. The repeating cross-rectangle shape features, the vertical lines, and the machined edge present on the oil pan taken from appellant's vehicle matched the pattern injury on the right side of the victim's body. Most significantly, deoxyribonucleic acid ("DNA") testing of the bloodstains on the door panel indicated that Aimee Willard was a contributor to the stains.
On July 13, 1997, the police executed a search warrant for samples of appellant's blood. DNA testing of the blood samples established that appellant's DNA profile matched the DNA profile of the male fraction developed from vaginal swabs taken from Aimee Willard. There was but a one in 500 million chance that someone other than appellant was the source of the genetic material taken from the victim.
Also in July of 1997, David O'Donald, appellant's ex-brother-in-law, who was incarcerated in a federal prison for unrelated *842 offenses, met with law enforcement officials to offer his assistance in the ongoing investigation of appellant's involvement in the Willard murder. Pursuant to those discussions, O'Donald was transferred to the Montgomery County Correctional Facility where appellant was being held. O'Donald was placed on the same cellblock as appellant for approximately two weeks in July. On July 17, 1997, while appellant was in O'Donald's cell, appellant told him, "if I had disposed of the body, there would be no problem," and "no body, no Grand Jury indictment." In addition, appellant stated that, "if everyone does what I tell them, I'll be alright." Later that day, while O'Donald was in appellant's cell, appellant stated, "I grabbed the bitch and she said please don't do this." He told O'Donald that he then said to the victim, "I'll do whatever the fuck I want, just shut up," to which she replied, "just don't kill me, I'll do anything." Appellant told O'Donald that at that point, "we did whatever we wanted with her, she did whatever we told, and when we were done, I almost took her head off, and we crammed a tree branch up her cunt."
The foregoing physical, confessional, scientific and circumstantial evidence overwhelmingly supports the jury's finding that Aimee Willard was unlawfully killed, that appellant is the person who committed this slaying, that he acted with specific intent to kill, and that the killing was done with premeditation and deliberation.
Commonwealth v. Bomar, 104 A.3d 1179 (Pa. 2014)
I. Background
The facts underlying Appellant's conviction and death sentence have been set forth at length by this Court in Appellant's direct capital appeal. Commonwealth v. Bomar, 573 Pa. 426, 826 A.2d 831 (Pa.2003) ("Bomar I "). A brief recitation of the facts is necessary, however, to provide context for Appellant's collateral challenge to his conviction and sentence in the instant appeal.
The evidence adduced at trial, and summarized in Bomar I, established that, on the night of June 19, 1996, 22–year–old Aimee Willard ("the victim") was socializing with several of her friends at a bar located on Lancaster Avenue in Wayne, Pennsylvania. The victim left the bar alone at approximately 1:25 a.m. the following morning, and her blue Honda Civic was discovered shortly thereafter on the southbound off-ramp of the Springfield–Lima exit of Interstate 476 in Delaware County at approximately 2:00 a.m. No one was found inside the vehicle, but the driver's side door was open, the engine was running, and the interior lights and headlights were still on. A pool of blood was discovered in front of the vehicle, along with a tire iron, the victim's sneakers, and a pair of womens' underwear lined with a sanitary pad containing pubic hairs matching those of the victim.
Later that day, the victim's naked body was found face down in a vacant lot at 16th Street and Indiana Avenue in Philadelphia, with two plastic bags covering her head and a tree branch forced into her vagina. The victim sustained multiple blunt force injuries to her head, brain, and face, as well as various other contusions, fractures, and defensive wounds throughout her body. An intact, degenerate sperm was also recovered from the victim's vaginal cavity, and tire impressions were obtained from the scene.
The victim's murder remained unsolved for nearly a year, until June 5, 1997, when Appellant was arrested on an outstanding warrant for a parole violation from a prior second-degree murder conviction in Las Vegas, Nevada. Following his arrest, investigators questioned Appellant regarding the victim's murder, and he stated, inter alia, that he had been at the same bar as the victim on the night of her murder; that he drove a 1993 Ford Escort until March 1997 (the tires of which were later determined to match tire impressions taken from the murder scene); and that he routinely traveled on Interstate 476.
On July 10, 1997, Appellant's then-girlfriend, Mary Rumer, reported to state police that Appellant confessed to her that he murdered the victim, stating that Appellant told her that he watched the victim leave the bar and get into her car, and followed her in his car, until he stopped her on Interstate 476, flashing a fake police badge. Rumer recounted that Appellant told her that, after he approached the vehicle, he knocked the victim unconscious, placed her in his car, and drove her to an abandoned building, where he removed the victim's clothes and hit her in the head with a hard object, killing her. Appellant also admitted to Rumer that he raped the victim, and he later showed Rumer the location on Interstate 476 where the victim's car had been abandoned, as well as the vacant lot where the victim's body was found.
Forensic evidence taken from Appellant's vehicle and the crime scene corroborated Rumer's story and further linked Appellant to the murder. Specifically, blood was recovered from the right front door panel of Appellant's Ford Escort, which matched the victim's DNA; the oil pan from the vehicle matched the pattern of a contusion on the right side of the victim's body; and, as noted, the tires on Appellant's vehicle were consistent with the tire patterns taken from the murder scene. DNA testing also established that Appellant's DNA profile matched the sperm recovered from the victim's vagina.
Additionally, while police were investigating Appellant's involvement in the murder, David O'Donald, Appellant's ex-brother in law, who was incarcerated in federal prison for unrelated offenses, offered to assist police with their investigation. Police transferred O'Donald to the Montgomery County Correctional Facility, where Appellant was held, for two weeks in July 1997, and placed him on Appellant's cellblock to serve as a listening post. On July 17, Appellant made several incriminating statements to O'Donald, including, inter alia, "we did whatever we wanted with her, she did whatever we told, and when we were done, I almost took her head off, and we crammed a tree branch up her cunt." Id. at 842. Quincy Jamal Williams, another inmate incarcerated with Appellant in Montgomery County, also reported to police that Appellant confessed to murdering the victim.
16. Howard Allen from Indiana
Summary
In 1974, at age 24, Allen beat Opal Cooper, 85, to death during a home invasion robbery. He was sentenced to two to 21 years in an Indiana State Prison. He was paroled in 1985. In 1987 he went on a crime spree, committing several assaults against elderly people. One of those attacks turned into a murder. On July 14, 1987, Allen invaded the home of Ernestine Griffin, 73, and beat and stabbed her to death.
Details
Howard Allen v. State of Indiana
Background

Our earlier opinion in this matter describes in detail the crimes of which Allen was convicted. See Allen v. State, 686 N.E.2d 760, 766 (Ind. 1997). In brief, Allen murdered 74-year-old Ernestine Griffin in her Indianapolis home. Police determined that Griffin had been killed by a combination of a knife wound to her chest and a blow to her head. On a kitchen counter, police found a piece of paper with Allen's name and phone number on it. A neighbor of Griffin's informed police that Allen had inquired with Griffin about a car that the neighbor had for sale. Police later discovered Griffin's camera at the carwash where Allen worked. After extensive questioning, Allen admitted to the police that he had struck Griffin, but denied killing her.

Allen was charged with Murder, See footnote Felony Murder, See footnote and Robbery. See footnote A jury convicted Allen on all three charges and recommended a sentence of death. The trial court sentenced Allen to death on August 30, 1988.
August 1974, at age 24, Allen invaded the home of 85 year old, Opal Cooper, beating her to death in the course of a robbery. Allen was convicted of a reduced charge of manslaughter and received 2-21 years in an Indiana State Prison. He was paroled in January 1985, in which he returned to his hometown and found a job.
On May 18, 1987, a 73 year old woman narrowly escaped death when a man attacked her in her home. Only two days later, 87 year old, Laverne Hale, was attacked in a similar fashion and died of her injuries on May 29, 1987.
On July 14, 1987, 73 year old, Ernestine Griffin, was murdered in her home. She was stabbed 8 times with a 10 inch butcher knife and there was evidence of blunt force trauma from a kitchen appliance. Griffin's family members took a survey of the home and the conclusion was that the killer only escaped with 15 dollars and a camera.
The case finally broke when witnesses places Allen at the scene of the crime which lead to the indictment on charges of burglary, battery, and unlawful confinement for the May 18 attack. He was also charged with the murder of Ernestine Griffin.
The police were not finished with Allen, he became their suspect for eleven other cases involving robbery or assault of elderly victims. In Spring, 1988, Allen was convicted of burglary and felony battery for the May 18 assault. He was sentenced to 88 years in prison.
On June 11, 1988, Allen was convicted on murder and robbery in the slaying of Ernestine Griffin and was sentenced to Capital Punishment. The aggravated circumstances were robbery. Meanwhile, the mitigating circumstances included; dysfunctional family, education, and social environment, parents separated and divorced mental retardation, low intelligence, and mental instability. Allen has been on death row since August, 8, 1988.
17. Arthur Shawcross from New York

Summary

In 1972 Shawcross raped and murdered 10-year-old Jack Blake and eight-year-old Karen Hill. He confessed to both murders and was sentenced to 25 years in prison. He was paroled in 1987 after 15 years in prison. His early release allowed him to commit several more rapes and murders. The victims of Shawcross's post-release murders include: Dorothy Blackburn; Anna Steffen; Dorothy Keeler; Patricia Ives; June Stott; Marie Welch; Frances Brown; Kimberly Logan; Elizabeth Gibson; Darlene Trippi; June Cicero; and Felicia Stephens.
Note that 15 years to life is the maximum sentence allowed for juvenile criminals in some states.
Details
From Rochester Jury Convicts Parolee In Serial Killings
A paroled child killer who preyed upon street women for two years was convicted today of the serial murders of 10 women.
A Monroe County Court jury found Arthur J. Shawcross guilty of 10 counts of second-degree murder. The jury deliberated six and a half hours over two days before returning the verdicts shortly before 11 A.M.
Jurors rejected defense arguments that Mr. Shawcross was legally insane or extremely emotionally disturbed when he committed the killings.
"He's not insane," the jury foreman Robert Edwards said as he announced the verdicts. "And he did not suffer extreme emotional disturbance." Shows No Emotion
Mr. Shawcross, 45 years old, showed no reaction as a court clerk read each of the victim's names and Mr. Edwards responded, "guilty of murder in the second degree."
Mr. Shawcross was convicted of killing Dorothy Blackburn, 27; Anna Marie Steffen, 28; Dorothy Keeler, 9; Patricia Ives, 25; Frances Brown, 22; June Stott, 29; Felicia Stephens, 20; Maria Welch, 22, and Darlene Trippi, 32.
The serial killings, which took place between March 1988 and January 1990, occurred while Mr. Shawcross was on parole for two other slayings.
Nine of the victims were prostitutes. All frequented the streets of downtown Rochester, with life styles that made them easy targets for a serial killer. Most of the women were strangled, their bodies left hidden along the Genesee River or in other secluded areas.
Mr. Shawcross faces a trial in neighboring Wayne County next year for the slaying of Elizabeth Gibson, 29.
Mr. Shawcross faces a maximum sentence of 25 years to life on each of the 10 counts. He will be sentenced on Feb. 1 by Judge Donald J. Wisner of Monroe County.
A defense lawyer, Thomas Cocuzzi, said he will appeal the conviction. The defense team had asked on Wednesday for a mistrial, on the ground that statements by their own witness, Dr. Dorothy Lewis, a psychiatrist, had biased the jurors. Judge Wisner denied that motion.
In 1972, he confessed to strangling 8-year-old Karen Ann Hill and began a 15-year prison sentence. At that time, he also confessed to the 1972 killing of 10-year-old Jack Blake in Watertown, but he was not prosecuted for that slaying because authorities did not think they had sufficient evidence.
From Arthur Shawcross
On his return from military duty in 1968, he landed in trouble yet again when he was caught and convicted for an arson attack. Shawcross served two years of a five-year jail term. He was released in October 1971 and returned to Watertown again. A year later, on April 7, 1972, he claimed his first victim: 10-year-old neighbor Jack Blake. Shawcross took him fishing just a few days before he disappeared, but denied any knowledge of the disappearance.
…
Five months later, his victim's body was finally located. He had been sexually assaulted and suffocated, but police had no leads to the identity of the killer. Jack Blake would be the first of many more victims.
In September 1972, the body of 8-year-old Karen Ann Hill was found under a bridge. She had been raped and murdered. Police found mud, leaves and other debris had been forced down her throat and inside her clothing. Neighbors remembered that Shawcross had been seen with Karen in the vicinity of the bridge before her disappearance, and he had a history of minor run-ins with local children. Shawcross came under immediate suspicion.
He was arrested on October 3, 1972, and finally confessed to both killings, although he was only charged with Karen Hill's killing, given the lack of evidence tying him to Jack Blake's death. He received a 25-year jail sentence, and third wife Penny divorced him shortly thereafter.
Release From Prison
After serving less than 15 years of this sentence, he was released on parole in April 1987. The well-publicized resettlement of a child killer in the Binghamton area of New York State was greeted by a public outcry, and he was forced to leave the area after a few months along with his new girlfriend, Rose Whalley.
His past meant that he would be unwelcome almost anywhere, and the authorities made the decision to seal his criminal record in order to prevent a recurrence of the public alarm in Binghamton. They moved Shawcross and Whalley to Rochester, New York, where she became his fourth wife. In Rochester, Shawcross took on a succession of menial jobs. His lackluster marriage to Whalley meant that he was soon seeking solace elsewhere, both from prostitutes as well as his new girlfriend, Clara Neal.
It did not take long for Shawcross to return to his murderous ways. Hunters discovered his next victim, 27-year-old prostitute Dorothy Blackburn, on March 24, 1988. Her body was found in the Genesee River, dumped there following a vicious attack, which included bite marks in the groin area and strangulation.
With little evidence, and no public impetus to solve the murder of a prostitute, her case languished for over a year. There were other murders of prostitutes in that time but, given the danger of the profession, nothing untoward was noticed that linked any of the cases.
The discovery of the body of another prostitute, Anna Steffen, on September 9, 1989, linked several of the victims. She died of asphyxia, and her body had been dumped in a similar manner to Blackburn's corpse. Her body, however, was found far from the original murder scene, so again the possibility that a serial killer was at work was not recognized.
Mounting Death Toll
On October 21, 1989, the body of homeless woman Dorothy Keeler, aged 59, was discovered followed six days later by another prostitute, Patricia Ives, in the same area. Both had been asphyxiated and the press started to show an interest as the cases were linked. They nicknamed the offender "Genesee River Killer."
In all the previous cases at least some attempt at concealment had been made, which police felt indicated previous criminal or military experience. They began to advise prostitutes working in the area to exercise caution, and sought as much information as possible about strangers operating in the area. They also began checking criminal records for offenders who might be living in the immediate area. Shawcross' sealed criminal record meant that he shielded him from police scrutiny.
As prostitutes continued to disappear, it became apparent that the killer must be someone familiar to the women who worked in the area. Police were able to piece together a description of a regular client called "Mitch" or "Mike." Women said this particular john was prone to violence.
Then the body of 26-year-old June Stott, who was neither a prostitute nor drug user, was found on Thanksgiving Day. She had been strangled, anally mutilated after death, had her labia removed, and was gutted from throat to crotch like a wild animal.
Police Investigation
With the body count mounting, the police sought assistance from FBI profilers. They divided the 11 unsolved prostitute murders into sub-groups according to method and position. They developed a profile that described the killer as a white male in his 20s or 30s, who was strong, probably with a previous criminal record, familiar with the area, and comfortable enough with the victims that they would enter his vehicle without question.
The lack of sexual interference indicated it might be someone with sexual dysfunction. The post-mortem injury inflicted on June Stott, and not on any other victim, indicated that the killer was becoming more comfortable around corpses, probably returning to the crime scene again later to relive the attack.
The discovery of the body of Elizabeth Gibson, on November 27, brought a breakthrough: suspect "Mitch" had been seen with her shortly before her disappearance, but they seemed no closer to establishing his identity. Police tried various tactics, including canvassing all the local bars, to no avail.
When a pair of discarded jeans was discovered near the river on December 31, 1989, containing an ID card for a girl named Felicia Stephens, police began an aerial search of the surrounding area. On January 2, 1990, a helicopter spotted what appeared to be a naked female body lying on the ice surface of the river by a bridge in the forest. The body was not Felicia Stephens but that of missing prostitute June Cicero. She had also been mutilated post-mortem, as well as sawn practically in half.
Apprehension and Arrest
Even more importantly, the helicopter spotted a man standing on the bridge next to a small van. He appeared to be either masturbating or urinating. Fortunately for the authorities, Shawcross had, as speculated, returned to the scene of one of his crimes to relive the pleasure of the attack.
Patrol teams on the ground were alerted to the vehicle, which had sped away. They finally tracked down Shawcross via the car's registration, which was in the name of his girlfriend Clara Neal. When approached, Shawcross agreed to assist the police with their enquiries. When they asked for his driver's license, he admitted he did not have one and then revealed that he had been in jail for manslaughter.
Police were confident they had their killer, and further questioning revealed the earlier child deaths and a grandiose account of his Vietnam War service, which was later discounted. A photo taken of him during the initial questioning soon confirmed his identity as "Mitch," and official enquiries unearthed the reason for Shawcross' sealed record, which prevented the police from tracking him down sooner.
Still, police were unable to get Shawcross to admit to the murders — until they confirmed that a piece of jewelery he had given to Clara Neal previously belonged to victim June Cicero. When police threatened to implicate her in the killings, Shawcross capitulated and admitted to most of the murders, giving detailed excuses about why he had been "forced" to kill each one. He even admitted to the killing of two undiscovered bodies, those of prostitutes Maria Welsh and Darlene Trippi, leading investigators to their bodies. His formal confession was nearly 80 pages long.
Trial, Imprisonment and Death
In November 1990, Shawcross went on trial for the 10 murders that had occurred in Monroe County. The last victim, Elizabeth Gibson, had been killed in neighboring Wayne County. The trial was a national media event, extensively televised and widely viewed.
Shawcross' defense team tried to build a case based on an insanity plea, citing various mitigating factors, such as his upbringing, post-traumatic stress as a result of military service, a cyst on the brain and a rare genetic defect.
The prosecution was quick to dispute the claims about his childhood and military service, casting doubts on Shawcross' testimony. The physiological evidence about brain science and genetic factors was, at best, spurious and beyond the understanding of the jury. It was also hindered by poor presentation on the part of the expert witnesses called to testify.
Shawcross was declared sane — and guilty of 10 instances of second-degree murder. The judge sentenced him to 25 years for each count, a total of 250 years imprisonment. A few months later, Shawcross was taken to Wayne County to be tried for Elizabeth Gibson's murder. Rather than claim insanity this time, he pleaded guilty and received a further life sentence.
18. Andrew Dawson from the UK.
Neighbour killer Andrew Dawson given whole life term
A convicted killer who murdered two of his neighbours while out on licence for an earlier crime has been told he will spend the rest of his life in prison.
John David Matthews, 66, was found dead in his Derby flat on 25 July 2010.
Five days later Paul Hancock, 58, was found dead in the same building. The pair had been repeatedly stabbed and both were found in their own baths.
Andrew Dawson, 48, admitted murdering the two men, on the first day of his Nottingham Crown Court trial.
In sentencing Dawson to a whole life term, Mrs Justice Dobbs said "life will mean life".
'Angel of Mercy'
He had initially admitted killing both men at the flats in Waterford Drive, Chaddesden, but had denied their murder on the grounds of diminished responsibility.
But he changed his plea to the murder charges at the court earlier on Monday.
The jury was told the bodies of Mr Matthews and Mr Hancock were found in the baths of their separate flats.
Mr Matthews, known as Dave, had been stabbed 18 times. Mr Hancock received 22 stab wounds.
These were cold, calculated and savage actsDet Insp Paul Callum, Derbyshire Police
Dawson had moved into the same building just weeks beforehand.
He had gone to both victims' flats on the pretence of wanting to use their washing machines.
The court was told Dawson was given a life sentence in 1982 after admitting the murder of a 91-year-old man in his flat at Ormskirk, Lancashire – where Dawson was originally from.
He was out on licence from prison at the time of the killings in Derby.
When Dawson was arrested at Whitehaven in Cumbria he was armed with seven kitchen knives.
At his flat police discovered a notebook which bore the impression of a letter said to have been written by Dawson which confessed to one of the killings and was signed "Yours, the Angel of Mercy".
He told police he had an urge to kill, the court heard.
Det Insp Paul Callum said: "Dawson has shown no remorse for his actions and has simply sought to blame anyone he can for the direction his life has taken.
'Brutal killings'
"These were cold, calculated and savage acts. He has shown a degree of thought and planning and sought to conceal and destroy evidence where he could.
"He has stretched out this process unnecessarily for the families of those men that died for no reason and I would like to express my sympathies for the loss of their loved ones."
Probation officials insisted Dawson was handled correctly and that there had been no signs he would commit further murders.
Denise White, of Derbyshire Probation, said: "We always knew he was a difficult man but there was nothing in all the years to indicate the things that we heard in court today that in fact he was planning to kill again."
Mrs Justice Dobbs told Dawson: "These were pre-meditated and planned, brutal killings.
"Each had the misfortune of being your neighbour who had no chance."
19. Ernest Wright from the UK.
Ernest Wright: 'Manipulative' pensioner who killed twice
Detective Superintendent Chris Thompson, who led the investigation, said that, even at the age of 68, the out-on-licence murderer was still committing burglaries and associating with criminals.
Last March he burst into the home of Craig Freear and Neville Corby, in Bradford, West Yorkshire, with a double-barrelled shotgun, killing Mr Corby with a blast to the neck and badly injuring Mr Freear with a shot in the chest.
He then went on the run for 30 days, hiding from police in the home next-door-but-one to his own flat after gaining the help of vulnerable local people.
The jury at Newcastle Crown Court did not know that Wright, known as Les, had already served a life term for a murder in 1971.
He beat Trevor Hale – the husband of his pregnant lover – to death with an iron bar and was jailed in 1973.
Wright should have served a minimum of 13 years but spent double that time inside after going on the run four times during his incarceration.
During a supervised visit to his sister's home in Saltaire in 1991, he escaped and evaded capture for a month. He was eventually found sunbathing in a back garden in Mixenden.
He was returned to jail in 2005 after he failed to turn up to court after he was charged with motoring matters.
He was still on licence when he shot Mr Corby and Mr Freear.
The court heard that Wright had a series of disputes with them over the finances of Mr Freear's disabled mother.
Wright tried to turn her against her son and was attempting to get control of her benefits.
Mr Thompson said: "That a senior citizen should be responsible for such a horrific and brutal murder is highly unusual. However, Ernest Wright is not a conventional 68-year-old.
"At the time of this murder he was still an active criminal, committing night-time burglaries and associating in criminal circles."
Wright carefully planned the shooting and was able to avoid capture for a month.
The detective said: "We know that he was able to manipulate and persuade certain naive persons within the community of his innocence, and that he was provided with food, shelter and even medical care.
"There is clear evidence of a calm execution style. Wright was comfortable entering his victims' home, and pursued his victims from room to room, loading and reloading the shotgun and inflicting terrible injuries from which Neville Corby died and Craig Freear was left fighting for his life.
"There are clear parallels with the 1971 murder of Trevor Hale in Aylesbury. A controlling and manipulative individual, in both cases he was involved in dysfunctional relationships with vulnerable women.
"It is at the point that his control of these relationships was challenged that he reacted with extreme and totally disproportionate violence and in both cases was prepared to commit murder.
"Whilst on the run he wrote three letters addressed to myself, as the officer leading the investigation, in which he claimed to be the victim, and threatened suicide. We know that he wrote similar letters of a self-pitying nature following the 1971 murder."
He went to Morecambe and Heysham, Lancashire, where he sent letters to the police. He then returned to Bradford.
One letter said, perhaps hopefully, that he was "out of sight, out of mind".
It added: "I just can't take any more prison, not at my age."
Mr Thompson said: "Wright is a manipulative man capable of extreme violence.
"He has always remained emotionally detached from what he has done and has never shown remorse. He clearly represents a danger to the public and I am pleased with the decision of the jury to convict him and the sentence imposed by the court.
"It is clear from comments made by Wright in his letters to the police that he harbours homophobic views.
"We were however able to reassure the gay community that this was a focused killing and that Wright knew his victims and had a clear motive."
Mr Freear said afterwards that Wright had got his "come-uppance".
Outside court, he said: "I am pleased with the verdict of the jury today who have found Ernest Wright guilty of both Nev's murder and the attempt on my life.
"No-one could imagine they would be a confronted by a situation like this and it has truly had a devastating impact on both myself and Neville's family.
"I can take some comfort though from knowing that Wright will most likely never be free to hurt anyone again.
"Wright said in court in that bullies always get their come-uppance.
"Well, today a murderer has truly had his and I want to thank all those in the criminal justice system who have delivered justice for both myself and Nev.
"I would also like to thank the police for all their support during this traumatic time."
20. David Cook from the UK
David Cook jailed for life for Leonard Hill murder, 24 years after killing woman
A man convicted of killing a Sunday school teacher 24 years ago has been jailed for life for a second murder.
The judge told David Cook, 65, who had been freed from jail in 2009, he would never again be considered for release on licence.
He denied murdering his neighbour Leonard Hill, 64, but admitted killing him in Rhymney, Caerphilly county.
Wales Probation Trust, which has been criticised by Mr Hill's family, has asked for a Serious Case Review.
Cook said he strangled Mr Hill at his flat with a flex after he was angered by unwanted sexual attention.
But the prosecution said debts of more than £5,000 were the real motive for the killing.
During the trial at Newport Crown Court, the jury heard heard that Cook was convicted of the murder of a woman in Reading, Berkshire, in 1988. She had been bound and strangled with a ligature.
He was released on life licence in 2009.
It took the Newport jury just over an hour to reach a guilty verdict on Tuesday.
'Chillingly deliberate'
Passing sentence on Wednesday, Justice Griffith Williams said he was giving Cook a whole life order as the seriousness of the offence was "exceptionally high".
You are a pathological liar, who does not scruple to tell any lie to further your interestsJustice Griffith Williams, Newport Crown Court
The judge told Cook: "You are a pathological liar, who does not scruple to tell any lie to further your interests".
He said Mr Hill was a very "anxious, private, heterosexual man" whose alleged behaviour was "the very antithesis of his true nature".
"You took advantage of the trusting nature of Leonard Hill when you needed money," the judge added.
"It is aggravated by the vulnerability of your victim and with an element of premeditation.
"The murder was carried out in a chillingly deliberate way".Image captionLeonard Hill had been bound around his legs and arms
The court heard that Cook ransacked Mr Hill's bungalow after the killing, stealing his wallet before going to a nearby pub for a drink.
He then went about his business as normal for 12 days while his victim's body decomposed.
Mr Hill's family have criticised the probation service.
Following the guilty verdict, Mr Hill's sister-in-law Carol Hill said the family needed to know who assessed Cook as being safe to release on licence and subsequently monitored him.
She said: "In 2008 when he escaped from an open prison he was deemed to be dangerous. And then suddenly he's fine.
"I need to know whether the probation services knew he had all this debt.
"I need lots of answers."
Wales Probation Trust has offered its "deepest sympathies" to Mr Hill's family.
The trust said the review of the case would look at how all the agencies work together, but said it could not comment further until that was complete.
21. Desmond Lee from the UK.
Mirfield gay sex murderer Desmond Lee will die behind bars says judge
MURDERER Desmond Lee was branded "evil and dangerous" as he was told he would spend the rest of his life behind bars.
The 39-year-old was handed a whole life sentence yesterday for killing his lover Christopher Pratt, before dumping his body atScammonden.
Lee, pictured, committed the offence at his flat on Sackville Street in Ravensthorpe, while out on licence, having spent nearly 14 years in jail for the murder of Bradford woman Shirley Carr in 1989.
Leeds Crown Court judge Mrs Justice Nicola Davies told Lee: "Less than five years after your release you killed Christopher Pratt.
"You are a dangerous and evil man."
She added: "In the circumstances, the order which I propose to make is a whole life order, which is exactly what it means.
"Life in your case should mean life."
Mr Pratt, 51, a father-of-two who lived in Grantham, Lincolnshire, had known Lee for several months after they met at a gay sauna in Dewsbury.
While at his flat on August 16 last year, Lee killed his lover by breaking his voice box and a bone in his neck.
The body was still in his flat when he stole Mr Pratt's credit and debit cards, paid off a phone bill, bought booze for a party with neighbours, ordered more than £200-worth of food from Asda and attempted to buy £1,181-worth of goods from Argos.
The day after the murder, he bundled Mr Pratt's naked body into the back of the dead man's car and drove to Scammonden, where he dumped it on moorland off New Hey Road.
…
He suffocated Mrs Carr, who was his landlady, in November 1989 after she taunted him over the breakdown of a relationship.
Lee was jailed for life in 1990 but released on licence in 2004.
22. Robert Lee Massie from California
Summary
Massie murdered Mildred Weiss during a robbery in 1965. He was paroled in 1978 and went on to murder Bob Naumoff during a robbery in 1979.
Details
Robert Lee Massie Exercises His Death Wish
In 1965, Massie pleaded guilty to shooting Mildred Weiss, a 48-year-old mother of two, in the stomach during a robbery. He was sentenced to death for her murder, but paroled in 1978 after the U.S. Supreme Court overturned death penalty laws. Within eight months of his release, he killed Boris "Bob" Naumoff, 61, during a liquor store holdup.
A. Guilt Phase-Prosecution's Case
On the morning of January 3, 1979, defendant entered the Twin Peaks Grocery in San Francisco, looked around, and left without buying anything.   A short time later, he returned to the store and again departed without  making a purchase.   When he did this a third time, store proprietor Grant Ridgeway followed defendant out of the store.2  Defendant walked one block to a Chevrolet Vega automobile that was parked with the engine running, got in, and drove away.   Ridgeway observed the car's license plate and, having nothing to write with, asked a woman in a nearby house to write it down for him.   She wrote down "119 GL," omitting one of the letters that Ridgeway had asked her to write down.   Ridgeway later gave the piece of paper with the partial license number to the police.
Around 1:45 that afternoon, Kenneth Ross was at the Miraloma Liquor Store, not far from the Twin Peaks Grocery, when defendant entered.   Boris Naumoff, who had owned the store for about 30 years, asked defendant, "Can I help you?"   Defendant replied, "I'm just looking."   He left five minutes later.   Ten minutes thereafter, Ross also left the store.   He saw defendant standing outside, making nervous, jerky movements and looking up and down the street.
At 3:45 p.m., Sandy Bateman-Collins walked into the Miraloma Liquor Store.   Store owner Naumoff was standing behind the counter.   He was handing money to a man, but was dropping some of the money on the floor.   As the man began to leave, Naumoff followed after him, mumbling, "A guy can't make a living any more."   Bateman-Collins then heard three quick shots, followed a few seconds later by a fourth shot.   She ducked behind a counter.
Just before the shooting, Charles Harris, who was scheduled to work at the Miraloma Liquor Store that evening, had entered the store and saw store owner Naumoff talking to a man who Harris assumed was a customer.   Sensing nothing amiss, Harris walked toward the back room.   Hearing a scuffle, he turned and saw Naumoff and the man face-to-face, with Naumoff holding the man in a bear hug.   As Harris started to walk towards them, he heard three quick shots, followed by a fourth.   He felt a pain in his leg, saw that the man was holding a gun, and ran to the back room.
Outside the Miraloma Liquor Store, 13-year-old Duffy Aceret saw a man run from the liquor store with a gun in his hand.   At a lineup several days later, Aceret identified defendant as the man he had seen.
San Francisco police officers, called to the scene, found Naumoff's body on the floor of the Miraloma Liquor Store.   He had been shot once in the right chest and twice in the heart.   Dr. Boyd Stephens, Chief Medical Examiner for the City of San Francisco, described the two shots to the heart as  "near contact wounds," meaning that they had been fired inches from their target.
That evening, Laura Garnett-Young saw a car stop outside her San Francisco home.   A man got out of the car and looked around;  he doffed his shirt and jacket, put them in her garbage can, and drove away.   Garnett-Young wrote down the license number of the car (119 TGL) and gave it to the police.   The police retrieved a bloodstained shirt and jacket from Garnett-Young's garbage can.   The blood type matched that of victim Naumoff.
The next evening, around 10:00, San Francisco Police Officer Michael Pearson was on patrol with Officer Jeffrey Morlock when he saw a Chevrolet Vega automobile with a license number (119 TJL) that nearly matched the ones given to the police by store owner Grant Ridgeway and by Laura Garnet-Young.   The car's headlights were off.   Officers Pearson and Morlock followed the car for about five minutes while awaiting the arrival of backup officers;  the car took an erratic route, often changing direction.   Pearson and Morlock stopped the car and arrested defendant, the sole occupant.   They found a loaded .357-caliber revolver in his waistband and a cocked and loaded .380-caliber automatic pistol in his coat pocket.   According to ballistics expert Richard Grzybowski, the four bullets and the four spent casings that the police had found at the Miraloma Liquor Store were fired from the pistol found in defendant's pocket.
Officers Pearson and Morlock took defendant to the San Francisco Hall of Justice, where he was interviewed, shortly before midnight, by San Francisco Police Inspectors Frank Falzon and Herman Clark.   Inspector Falzon advised defendant of his rights under Miranda v. Arizona (1966) 384 U.S. 436, 86 S.Ct. 1602, 16 L.Ed.2d 694, and asked if he wanted to make a statement.   Defendant replied that he wanted some time to think it over.   Half an hour later, he agreed to speak to the officers.   Defendant said that he went to the liquor store, pulled a gun, and told the man behind the counter, "It's a holdup."   The man gave him $20 or $30 but attacked him as he was trying to leave, so defendant shot him.   Defendant claimed that he had been drunk and under the influence of cocaine at the time.
D. Penalty Phase-Prosecution's Case
Between January 7 and January 15, 1965, defendant committed a series of robberies and assaults in Los Angeles County.   On the evening of January 7, Franklin Boller was getting out of his car in front of his home in West Covina when defendant approached him, hit him in the mouth with a rifle, and demanded money.   Boller gave defendant his wallet and coin purse.   Defendant then fired a shot at Boller, grazing the side of his head.
Later that evening, Morris and Mildred Weiss were returning to their San Gabriel home.   As Mildred got out of the car, defendant approached and fatally shot her.   He then jumped into a waiting car and sped away.
 Just before 12 o'clock that same night, defendant entered a bar in Baldwin Park, brandished a rifle, and said, "This is a stickup."   He took money from the cash register and the wallets of the bartender and patron Archie Bolivar.   The bartender threw a beer bottle at defendant, who fled.
On January 15, 1965, defendant encountered Frank Patti at MacArthur Park in Los Angeles.   The two of them agreed to go to Patti's hotel room.   There, defendant pulled a revolver, demanded money, and told Patti to take his clothes off.   Patti attacked defendant, who fired three shots and fled.   Two shots hit Patti in the stomach and the third grazed his neck.
Defendant was arrested on January 20, 1965, for the assault on Patti.   He gave two tape-recorded statements in which he admitted committing all of the crimes described above and said he was trying to rob Mildred Weiss when he shot and killed her.   He was convicted of four counts of robbery, one count of attempted murder, and one count of murder.
23. Darryl Kemp from California
In 1957 Kemp raped and murdered Marjorie Hipperson. He was paroled in 1978. Four months after being paroled he attacked Armida Wiltsey on a jogging trail and raped and murdered her.
Details
Jury calls for execution of rapist, murderer
A serial rapist who escaped one death sentence for murder when capital punishment was declared unconstitutional should be executed for sexually assaulting and killing a woman at a reservoir in Lafayette 30 years ago, a Contra Costa County jury has decided.
The same jury convicted Darryl Kemp, 72, on Dec. 4 of murdering Armida Wiltsey, who was 40 when she was reported missing after failing to pick up her son from school Nov. 28, 1978. Deputies found her body that night a short distance from a trail at the Lafayette Reservoir, her favorite place to jog.
…
Kemp is already serving a life sentence in Texas for raping several women.
Wiltsey's former husband, Boyd Wiltsey, said Wednesday from his home in Sublimity, Ore., that he was "relieved that this was all over. I think the jury did the absolutely correct thing. This guy doesn't deserve to live in our society."
Kemp was a convicted murderer who had been paroled to Pleasant Hill four months before Armida Wiltsey was slain. His death sentence for killing a nurse in Los Angeles in 1957 had been commuted when the death penalty was declared unconstitutional in 1972.
Kemp was later convicted of the Texas rapes and was incarcerated in that state when DNA evidence linked him to Wiltsey's slaying.
Her rape and killing at the popular Lafayette Reservoir set the community on edge. Women who walked or jogged on the paved trail around the reservoir began pairing up, while police hypnotized witnesses to develop sketches of possible suspects.
Kemp came under suspicion after Walnut Creek police arrested him two days after the killing on charges of prowling. Detectives with the sheriff's office took samples of Kemp's hair but were unable to match them to a hair found on Wiltsey's body.
The case was reopened in 2000 as part of the sheriff's office's review of unsolved killings. Sheriff's Detective Roxanne Gruenheid realized that blood found under Wiltsey's fingernails could be analyzed for DNA evidence.
Serial rapist sentenced to death for 1978 Lafayette reservoir killing
For the second time in his 73 years, Darryl Kemp was sentenced to death for committing rape and murder — this time for killing 40-year-old Armida Wiltsey at the Lafayette Reservoir in 1978.
Kemp, who was serving a life sentence in a Texas prison for multiple rapes in 2002 when DNA linked him to Wiltsey's long-unsolved slaying, first received the death penalty in 1960 for the rape and murder of Los Angeles nurse Marjorie Hipperson.
When capital punishment was deemed unconstitutional by the U.S. Supreme Court in the 1970s, Kemp was paroled. He had been out of prison for four months when on Nov. 14, 1978, he attacked the Lafayette mother on a jogging path and killed her by either strangulation or suffocation.
Defense attorney David Headley argued Thursday that Kemp will more likely die of natural causes than execution, given the long delays surrounding California executions and Kemp's advanced age and poor health.
"Many millions are going to be spent to move along a process that has no chance in culmination," he said after numerous, unsuccessful attempts to convince Judge John Kennedy to commute Kemp's pending sentence to life in prison.
Headley and co-counsel Larry Barnes argued at trial that Kemp, a Los Angeles native with normal childhood, suffers from brain damage and a mental disorder that compels him to rape, and that the killings were the unintended consequences of Kemp's dangerous method of subduing his victims by cutting off their air supply.
A Contra Costa County jury in December convicted Kemp of first-degree murder and recommended death.
Just as he did at trial, Kemp sat motionless, hunched in his wheelchair with head down and eyes closed behind dark sunglasses during Thursday's three-hour hearing.
It was not until court was adjourned that Kemp showed he was conscious, raising his head and turning to his attorneys with open eyes.
24. Paul Brumfitt from the UK
Details
Convicted murderer killed again after release
A double killer who was freed after serving 15 years of a life sentence was found guilty yesterday of murdering a teenage prostitute after his release.
Paul Brumfitt, 44, was jailed for life at Birmingham Crown Court after being convicted of killing Marcella Ann Davis at his home in Woodsetton, near Dudley, in February last year.
Brumfitt, who was jailed at the Old Bailey in 1980 for beating to death a shopkeeper in Tilbury, Essex, and strangling a bus driver in Denmark, was also convicted yesterday of raping a second prostitute at knifepoint. Brumfitt was also placed on the sex offenders' register.
After the jury returned its verdicts, Colman Treacy QC, prosecuting, outlined Brumfitt's criminal history, which began in 1975. He embarked on a eight-day spree of terror in July 1979 after a row with his 16-year-old girlfriend.
When he was jailed at the Old Bailey in August 1980, Mr Justice Gibson said Brumfitt suffered from psychopathic disorders which had resulted in a "permanent disability of mind".
Brumfitt had pleaded guilty on the grounds of diminished responsibility to the manslaughter of Sidney Samuel, a 59-year-old tailor from Tilbury, and Teddy Laustrup, 40, in Esbjerg, south-west Denmark. He was released in November 1994.
The Chief Constable of West Midlands Police, Edward Crew, criticised the decision to free Brumfitt to "wander around the streets" and kill again.
He said: "If it were not for the tenacity and expertise of the senior investigating officer, Brumfitt would still be on the streets today, free to rape and murder. It seems inconceivable that a man who has previously been convicted for a litany of offences,… for which he received three life sentences, can still be allowed to wander around the streets."
The Prison Service said it was considering the effectiveness, efficiency and fairness of the procedures for the review, release and recall of life-sentence prisoners.
25. Leroy Schmitz from Massachusetts
Man sentenced for killing wife
A Whitefish man who had served time for killing his girlfriend 14 years earlier was sentenced Thursday to 100 years in prison for killing his wife last year dur ing a drunken argument.
Leroy James Schmitz, 42, pleaded guilty last month to murder in the June 18, 1999 death of Mary Ann Schmitz, his wife of 10 weeks. Mary Ann Schmitz, 41, died of a crushed larynx.
District Judge Ted Lympus told Schmitz he had been given a second chance, after serving 11 years for manslaughter in Massachusetts. " I see my function here is to see that you don't get a third chance," Lympus said.
Under the sentence, Schmitz could be considered for parole in 24 years. He was given credit for the year he has served in jail since his arrest.
26. Melvin Geary from Nevada
Summary
Geary was sentenced to LWOP for a murder he committed in 1973. His sentence was commuted to life with parole in 1980. He was paroled in 1986 "in large part because he was an exemplary prisoner who received commendations for his service to the prison and the community." In 1992 Geary murdered Edward Colvin.
Details
Geary v. State (1996)
FACTS
In July 1992, shortly after committing the crime, Geary confessed to murdering his *722 roommate Edward Colvin with a boning knife. Geary had been drinking at the time. Following a trial, a jury found Geary guilty of one count of first-degree murder with use of a deadly weapon.
Geary had previously confessed to murdering another person in a similar manner in 1973. For that earlier murder, a jury found Geary guilty of one count of first-degree murder and sentenced him to life in prison without the possibility of parole. This court affirmed his conviction. Geary v. State, 91 Nev. 784, 544 P.2d 417 (1975) (Geary I). In 1980, the Pardons Board commuted Geary's sentence to a sentence of life with the possibility of parole. After several appearances before the Parole Board, Geary was released on parole in 1986, in large part because he was an exemplary prisoner who received commendations for his service to the prison and the community. One of the conditions of Geary's parole was that he abstain from alcohol. Geary violated this condition of his parole several times, and on one occasion was found to have a blood alcohol level of 0.427.
Geary was on parole from the previous murder when he killed Colvin. At the penalty hearing for Colvin's murder, the jury was fully informed of the facts and circumstances surrounding Geary's previous conviction, commutation and parole. After the penalty hearing, the jury found the following three aggravating circumstances: (1) that Geary committed the murder while under sentence of imprisonment (i.e., parole) for the 1973 murder; (2) that Geary was previously convicted of another murder (the 1973 murder) in Nevada; and (3) that the murder was committed at random and without apparent motive. The jury found that "any mitigating circumstances do not outweigh the aggravating circumstance(s)" and imposed the death penalty.
GEARY v. STATE (1999)
FACTS
In February 1973, Geary murdered Annette Morris by stabbing her while he was under the influence of alcohol.   He was convicted of her murder and sentenced to serve life in prison without the possibility of parole.   The Pardons Board eventually commuted his sentence to life in prison with the possibility of parole.   Subsequently, in March 1986, after serving thirteen years, Geary was paroled.
In 1990, Geary resumed drinking alcohol and lost each of his jobs as a chef for various Sparks casinos.   In July 1992, Geary was homeless, jobless, and drinking constantly.   He met a man who referred him to Edward Theodore Colvin.   Colvin was a retired recovered alcoholic who provided help to people who were down on their luck.   Colvin gave Geary a place to live until he got on his feet again.   Apparently, Colvin would speak harshly in an effort to motivate people to take control of their lives.
Geary lived with Colvin for only a few days when, in a drunken rage, he stabbed Colvin repeatedly after Colvin spoke harshly to him. Colvin died as a result of stab wounds to his face and neck and from inhalation of blood (Colvin drowned in his own blood).   Colvin's money was missing from his pocket.   Geary apparently did not remember committing this crime due to an alcoholic blackout.   A couple of days later, Geary realized what he had done and called the police.
After a jury trial, Geary was convicted of first degree murder with the use of a deadly weapon and was sentenced to death.   The aggravating circumstances were (1) the murder was committed while under a sentence of imprisonment (parole for the Morris murder);  (2) the murder was committed by a person previously convicted of another murder;  and (3) the murder was committed at random and without apparent motive.   See NRS 200.033(1), (2), (9).
27. William Coday Jr.
Summary
In 1979 in Germany Coday murdered his former girlfriend Lisa, beating her to death with a hammer. The murder was in retaliation for Lisa breaking up with him. Coday used the diminished capacity defense. He was examined by several psychiatrists, whose opinions were divided on whether he was capable of committing a similar crime again. The court went with the opinion of a doctor who said Lisa's murder was a one-time event. Coday spent three years in prison. After being released he beat and stabbed to death his girlfriend Gloria Gomez.
Details
BROWARD SLAYING SUSPECT CAPTURED IN NEW YORK
William E. Coday Jr., the soft-spoken, bespectacled librarian accused of brutally murdering his estranged girlfriend in July, was captured early Wednesday in New York City after an international manhunt.
Coday, 40, a supervisor in the Foreign Languages Department of the Broward County Library, is accused of fatally beating and stabbing Gloria Gomez, 30, on July 11.
Distraught over the recent breakup with Gomez, Coday lured her to his Victoria Park apartment, claiming he had been diagnosed with cancer, police said.
After the killing, Coday took Gomez's car, drove to Miami International Airport and flew to New York City, police said. From there, he flew to Paris. Later, he went on to Madrid, where he stayed until Tuesday, police said.
Coday likely was able to blend in with Europeans because he is fluent in five languages, including Spanish, French and German.
On Oct. 4, Coday was reported to have cashed $900 worth of traveler's checks in Spain. On Tuesday, Coday traveled to New York through Canada.
It is unclear why Coday returned or who reported his return. Coday's former wife lives in New York City.
Sometime late Tuesday or early Wednesday, an anonymous caller tipped off New York City police.
He was placed under arrest and is awaiting extradition to Florida.
When police began investigating Coday's past they discovered a far different person then the sensitive, mild-mannered librarian that co-workers said suffered from severe eczema on his hands and arms.
The crime in Fort Lauderdale has alarming similarities to a murder Coday was convicted of in 1979. The previous year, Coday beat his former girlfriend, Lisa Hullinger, 19, to death with a shoemaker's hammer, while both were exchange students in Hamburg, Germany.
Hullinger had just told Coday she didn't want a romantic relationship with him, and he retaliated by beating her to death.
Coday's defense at the time was "diminished capacity," a term similar to the insanity defense in the United States. The judge bought the argument.
Several psychiatrists examined Coday at the time. Their opinions were divided on whether he was capable of committing the same crime again. But the court went with the opinion of a doctor who thought Coday's actions were a one-time aberration, authorities said.
Coday served three years in a German prison for the crime.
After his release and return to the United States, he lied on job applications when asked whether he had ever been convicted of a felony.
The Rev. Robert Hullinger, Lisa Hullinger's father, said while he was pleased with the arrest, he was concerned about how Coday's disappearance three months ago has affected his 6-year-old grandson, Andy. The child is the son of Lisa Hullinger's older sister, Jenny, now 37.
"He was terrified Bill Coday would get grandma and grandpa," Robert Hullinger said.
The little boy, who lives in Cincinnati with the rest of his relatives, was afraid to be alone and insisted on sleeping in the same room as his 1 1/2-year-old twin sisters, Robert Hullinger said.
When a story about Coday appeared on the television program America's Most Wanted, Robert Hullinger's grandson watched it about 30 times on videotape, absorbing every detail.
It wasn't until recently that the Hullingers were able to learn the details of Lisa Hullinger's death and Coday's defense. Detective Mike Walley of the Fort Lauderdale Police Department dogged German officials until he got transcripts of the trial.
The Hullinger family did not get to attend Coday's German trial _ they were not told about it. But Robert Hullinger said he hoped he would be able to attend Coday's upcoming trial.
Though he knows the trial will dredge up some very painful feelings and memories, Robert Hullinger hopes the pain will heal.
"There might be a sense of closure if we can attend the trial," he said.
FACTUAL AND PROCEDURAL HISTORY
William Coday 1 testified that he had an on again, off again, intimate relationship with the victim, Gloria Gomez, from January 1996 to June 1997.   In early June 1997, they had an argument in which he accused her of having an affair with another man.   After this argument, she broke off contact with him and moved out of his apartment in Fort Lauderdale and in with some friends in Miami.   For over a month, he attempted repeatedly to reconcile with her.   Desperate to contact her, he left an urgent message with her family friend stating that he was going to be hospitalized.   In response, she called him that evening.   During the conversation, he lied to her and told her that he had cancer.   She promised to visit him on Friday, July 11, 1997, between 10:00 a.m. and 11:00 a.m.
She arrived at his home at or near 1:00 p.m. on July 11, 1997.   He was agitated because she was late.   They first discussed his medical situation.   Coday then shifted the focus of their conversation to his desire to have her back.   He led her into his bedroom where the conversation continued.   When she told him that she did not love him in the manner that he had thought and that she had to get her things from his apartment, he flew into a rage and punched her.   He then picked up a hammer and struck her, causing her to fall.   While in the process of striking her again, he lost his balance and fell on top of her.   She managed to grab the hammer out of his hand.   However, he found another hammer and continued striking her.   Coday then went to the kitchen, retrieved a knife, and began stabbing her.   Finally, he drove the knife into her throat and held it there until she died.   The cause of death was multiple blunt and sharp force trauma injuries.
The trial court found that the murder was especially heinous, atrocious, or cruel and gave this aggravating circumstance great weight.   According to Dr. Eroston Price, the Associate Broward County Medical Examiner who performed the autopsy, there were 144 wounds inflicted on her, fifty-seven of which were blunt force trauma injuries consistent with being struck by the flat and claw side of a hammer.   The remaining eighty-seven wounds were sharp force wounds consisting of forty-one stab wounds (i.e., the wounds were deeper than they were long) and forty-six incise wounds (i.e., the wounds were longer than they were deep).   She had multiple defensive wounds on the palms of her hands and on her arms from blocking the blows and grabbing for a weapon.   Dr. Price testified that she was alive for all but one of the 144 stab wounds and hammer blows.   The brutality of the attack, coupled with her defensive wounds, bodily movements, and blood spatter, suggested that she knew she was fighting for her life and was aware of her impending death.
28. Corey R. Barton
Summary
Barton murdered 16-year-old Shari Ann Merton in 1983. He was sentenced to 18 years in prison for the crime and was released on good behavior after 10 years. In 1998 he beat estranged girlfriend Sally Harris to death.
Details
Victim's Family, Friends, Outraged by Plea Bargain Sentencing
A judge in Franklin County sentenced a man for murder Monday. It is the second time the man has been convicted of murder. After he serves his time, he could walk the streets again.
Corey Barton was sentenced to 23 to 28 years in prison after pleading guilty to beating his estranged girlfriend to death on November 15, 1998.
Investigators say Barton beat Sally Harris to death with a piece of their baby's crib, and left their 6-month-old son, Christopher, on the floor of their mobile home. The baby, who was not found until the next day, was unharmed.
Barton pleaded guilty to second-degree murder, but some people are angry that he was able to plead down his capital murder charge to a second-degree murder conviction.
Friends and family of the victim are also upset with the sentence because it is not the first time Barton has admitted killing someone.
Barton served half of an 18-year sentence for killing a Connecticut girl in 1983.
The victim, 16-year-old Shari Ann Merton, had been beaten and stabbed. Barton was released for good behavior 10 years into his 18-year sentence.
Merton's family came to Barton's sentencing hearing in Franklin County, hoping for an opportunity to speak before Judge Robert Hobgood.
"What is it going to take? Society has to get so angry, and they have to beat down their politician's doors and say get these laws changed — change the plea bargaining and let's get on with business," says the victim's father, Gary Merton.
The family of Barton's latest victim says the punishment, again, is too light.
"It's complete injustice. We feel thatthis man should be put to death, and he shouldn't even have the opportunity to take another breath," says relative Holly Harris. "He shouldn't have gotten out the first time, and now, when I'm 55, or so, he will be walking the streets again."
District Attorney David Waters says the Harris family approved the plea agreement with Barton, and by law, the judge has to stay within certain sentencing guidelines.
This was the maximum sentence possible under the circumstances. Barton could get out of prison as early as 2021 when he will be 56 years old.
29. Jimmy Gray
Summary
Gray was sentenced to 20 years in prison for murdering his 16-year-old girlfriend Elda Louise Prince in 1968 when he was 18. He was paroled after seven years and went on to kidnap, rape, and murder three-year-old Deressa Jean Scales in 1976. Gray was executed in 1983.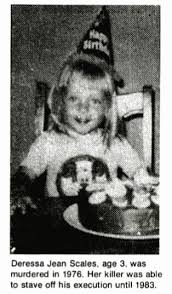 Details
Killer Of 3-Year-Old Mississippi Girl Executed After Justices Reject Plea. The New York Times
Mr. Gray, a native of Whittier, Calif., was convicted in 1976 of murdering 3-year-old Deressa Jean Scales. According to law-enforcement officials, he took the girl to a wooded area 30 miles away from her home in Pascagoula, sodomized her, pressed her face into the mud to suffocate her and then threw her body off a bridge.
At the time of the kidnapping, he was on parole from an Arizona prison, where he had served seven years of a 20-year sentence for the 1968 slaying of his 16-year-old fiancee. When the crime took place, Mr. Gray had been in the state for less than a year.
Father Says Execution Won't Erase His Memories. The New York Times
Mr. Gray died shortly after midnight at Parchman State Penitentiary for the slaying of 3-year-old Deressa Jean Scales, who was kidnapped from her family's apartment in Pascagoula, Miss., on June 25, 1976.
He drove her to a remote area on the Mississippi Gulf Coast, raped and sodomized her, killed her by holding her head in a muddy ditch and then threw her body from a bridge into a creek. It Was Second Slaying
At the time of the girl's death, Mr. Gray was on parole after serving seven years of a 20-year prison term for killing his 16-year-old girlfriend, Elda L. Prince, in Parker, Ariz.
30. Rape suspect allegedly hunts down and murders accuser after being freed due to COVID-19
We are using the suspect's initials.
Police: Rape suspect, freed due to virus, kills his accuser in Alexandria
ALEXANDRIA, Va. — A rape suspect who was released from jail in the wake of the coronavirus pandemic, I. E. B., went on to kill the woman who had accused him, police in Virginia say.
On Wednesday, July 29, officers found a woman shot to death on S. Greenmount Drive. It was Alexandria's first homicide of the year. The victim was later identified as Karla Elizabeth Dominguez Gonzalez.
Gonzalez had testified against I. E. B in Alexandria District Court in December. He was indicted on rape charges and jailed without bond.
When the pandemic hit, I. E. B's lawyers argued that he should be freed while awaiting trial because the virus endangered both inmates and their attorneys.
Circuit Court Judge Nolan Dawkins released I. E. B on $25,000 bond, ordering him not to leave his Maryland home unless meeting with his lawyers or court officials, The Washington Post reports. He was freed on April 9. Gonzalez was notified the same day, according to the Alexandria Sheriff's office.
On Wednesday, August 5, one week after Gonzalez was killed, Alexandria police officers with the FBI's regional Violent Crimes Task Force spotted I. E. B in Prince George's County, Maryland.
When authorities chased him, I. E. B crashed the car he was driving. He was found inside with a self-inflicted gunshot wound and was taken to a hospital for medical treatment.
31. Tommy Arthur from Alabama
Summary
Arthur murdered his sister-in-law in 1977. He was convinced and sentenced to life in prison. He was released and in 1982 he murdered Troy Wicker, the husband of Judy Wicker, with whom he was in a relationship. Judy Wicker paid him $10,000 to carry out the killing. Arthur was sentenced to death and executed.
Details
Alabama executes inmate Tommy Arthur after multiple delays
Multiple killings
Arthur was convicted of killing Wicker of Muscle Shoals by shooting him in the right eye on February 1, 1982, according to court documents. He was a work release prisoner at that time. He had been convicted of killing his sister-in-law in 1977, also by shooting her in the right eye. Arthur was in a romantic relationship with Judy Wicker, Troy Wicker's wife, the Birmingham News reported. She initially told authorities that a burglar wearing a wig raped her and killed her husband, the Birmingham News reported. She later testified she paid Arthur $10,000 in life insurance money to kill her husband. Arthur, who had pleaded not guilty, was first convicted in 1983, but that verdict was overturned on appeal, the News reported. A 1987 conviction was overturned and he was convicted again in 1991.
Appeal from the United States District Court for the Middle District of Alabama
The Alabama Supreme Court summarized the facts underlying Arthur's
criminal conviction as follows:
More than 20 years ago, Arthur's relationship with his common-law
wife ultimately led to his brutally murdering a relative of the woman.
Arthur shot the victim in the right eye with a pistol, causing nearly
instant death. He was convicted in a 1977 trial and was sentenced to
life imprisonment.
While on work release during the life sentence, Arthur had an affair
with a woman that ultimately led to his brutally murdering that
woman's husband, Troy Wicker, in 1982. Arthur shot Wicker in the
right eye with a pistol, causing nearly instant death.
32. Vernon Sattiewhite from Texas
Summary
In 1977, Sattiewhite was sentenced to five years in prison. He was paroled two years later. He was convicted of robbery in 1984 and sentenced to two years in prison. He was paroled after less than six months. In 1986 Sattiewhite kidnapped and murdered his ex-girlfriend.
Details
Texas Executes Man Who Killed His Ex-Girlfriend Out of Jealousy by the New York Times
Mr. Sattiewhite killed Mrs. Fields's daughter, Sandra Sorrell, on June 19, 1986, in San Antonio, shooting her twice in the head with .22-caliber pistol.
Ms. Sorrell has been with her boyfriend, Willington Mingo, on her way to a nursing-aide school. Mr. Sattiewhite, a paroled murderer, grabbed Ms. Sorrell in a headlock and dragged her for two blocks at gunpoint. Mr. Mingo pleaded with Mr. Sattiewhite to release her, but witnesses testified that Mr. Sattiewhite said if he could not have Ms. Sorrell "ain't nobody else going to have her." He then shot Ms. Sorrell, killing her instantly.
As the police closed in, Mr. Sattiewhite put the pistol to his own head and pulled the trigger at least 14 times, the authorities said, but the gun failed to fire.
Ms. Sorrell had been complaining to the authorities about harassment by Mr. Sattiewhite for at least a month.
"He stalked her," Mrs. Fields said before the execution, "but at that time they didn't have a stalking law. I'm raising my daughter's two kids, and they don't even know who their mother is."
In 1977, Mr. Sattiewhite, a high school dropout, received a five-year sentence in a slaying but was paroled two years later. He was convicted of robbery in 1984, then paroled after serving less than six months of a two-year sentence.
After his arrest for shooting Ms. Sorrell, Mr. Sattiewhite told a psychiatrist that he had been suffering from blackouts and hearing voices, and that he had twice tried to commit suicide in the previous months.
33. Tomas G. Ervin and Bert L. Hunter from Missouri
Ervin was sentenced to 10 years to life for the 1967 stabbing murder of a taxi driver. While at the Missouri State Penitentiary he met Bert Hunter, who was also serving a life sentence for murder. Both men were released. In 1988 they invaded the home of Richard and Mildred Hodges and robbed and murdered them.
Details
On 3-27-64 Hunter pleaded guilty to Burglaw and was sentenced to two years in the Missouri Department of Corrections. On 9-19-65 Hunter pleaded guilty to Stealing (Felony) and Escape and was sentenced to four years and two years to run concurrently in the Missouri Department of Corrections.
On 12-15-69 Hunter was sentenced to Life in the Missouri Departmnet of Corrections on a charge of Murder 1 st Degree. Hunter, acting with another, robbed a tavern in Amazonia, Missouri (Andrew County). The owner was shot and killed during the commission of the offense which occurred June 16, 1968. On 10-21-85 Hunter received a Suspended Execution of Sentence in Florida for Aggravated Battery. He was placed on seven years probation.
I. THE CASE
This Court takes the facts in a light most favorable to the verdict. Bert L. Hunter and Tommy Ervin were friends. Hunter resided in Largo, Florida. Ervin lived in Jefferson City, Missouri. In late November, 1988, Hunter visited Ervin in Missouri. Both men were desperately short of pecuniary resources. They discussed possible criminal schemes for remedying that condition. Hunter suggested robbing a bank. Ervin had a much more complicated scheme; he wanted to kidnap a person of means and force that person to withdraw money from an account at his/her bank. After discussing the two options, Hunter and Ervin chose to begin with Ervin's plan. To that end, they began looking at several homes in Jefferson City as possible targets but did not select one. Hunter returned to Florida.
In early December, 1988, Ervin visited Hunter in Florida. There, Ervin purchased rubber gloves for use in the planned crime(s) still under discussion between the two. By December 12, 1988, Hunter and Ervin had returned to Jefferson City. Ervin purchased plastic trash bags from the local Wal-Mart Store, again for use in the contemplated crime.
Mildred Hodges, 75, and her son, Richard, 49, lived on Boonville Road in Jefferson City. As he continued to search for targets for the kidnapping and murder crime, Ervin noticed the Hodgeses' Lincoln Continental parked in front of their home. Reasoning that a Lincoln Continental was a sure sign of wealth, Ervin and Hunter settled on the Hodgeses as their intended victims.
Hunter and Ervin planned for Hunter to gain entry to the Hodgeses' house by posing as a delivery person; Ervin would follow Hunter into the house. Once in the house, the plan called for Ervin to select one of the occupants to go to the bank to extract money. Hunter intended to remain in the house with any other occupants and await Ervin's return. Ervin and Hunter had agreed in advance that there would be no witnesses to the crime; the plastic bags purchased from Wal-Mart would serve the purpose of suffocating the occupants of the house. They would dispose of the bodies in a trash incinerator.
Around noon on December 15, 1988, Ervin and Hunter put their plan into action. They drove Ervin's 1981 Mazda to the Hodgeses' home. Posing as a delivery person, Hunter knocked on the front door. Mildred Hodges answered. Hunter pushed his way through the door, grabbed her arm, and dragged her into the house. Ervin followed, shutting the door. Hunter produced a pistol. Mildred panicked. In her struggle, she called out to her son, Richard, for help. Unknown to Hunter and Ervin, the Hodgeses operated a realty company from their home. Apparently conducting company business, Richard was in the office facing the front of the house when the struggle began. Richard came out of the office and told Hunter to let his mother go. Hunter released Mildred, who fell against the wall and bloodied her nose.
Richard told Ervin and Hunter of his mother's heart problem. Hunter requested that Richard calm his mother. Richard escorted Mildred to a bedroom across the hall from the office. Mildred sat on the bed. At Hunter's direction, Richard bound her hands and feet with duct tape.
Mildred and Richard pled with Ervin and Hunter to let them go. They said that they had no cash, that all their money was in a trust fund and unavailable to them. They promised that if Hunter and Ervin would simply leave the house, they would not call the police. Richard also told Ervin and *913 Hunter that a person from the newspaper had arranged to come to the house at 1:00 p.m. to pick up an advertisement for the realty company.
This prospect alarmed Ervin and Hunter. They left Mildred on the bed and took Richard to the living room. There they began to bind his hands and feet with duct tape. Hunter heard a noise from the bedroom. On investigation, he found Mildred standing in front of a dresser. Hunter immediately bound Mildred with duct tape again and left her on the hallway floor near the bedroom. Hunter returned to the living room.
When Ervin saw that Hunter had returned, he nodded and proceeded to put duct tape over Richard's mouth and nose. When Richard complained that he could not breathe, Ervin told him, "That's the general idea." In a frenzy, Richard broke free. Ervin and Hunter subdued him, placed him on his stomach, and taped his hands behind his back. Hunter told Ervin, "Well, you know, go take care of [Mildred]." Hunter placed tape over Richard's nose and mouth and put a plastic bag over his head. Hunter held Richard's nose and throat for two or three minutes until he lost consciousness. As Hunter smothered Richard in the living room, Ervin placed a trash bag over Mildred's head in the hallway and held it there until she, too, lost consciousness.
Ervin and Hunter took Richard's wallet and Mildred's purse and then left in Ervin's car. They returned to the Hodgeses' residence that evening, shortly after midnight. Wearing the rubber gloves Ervin had purchased in Florida, the two wrapped the victims' bodies in trash bags and sealed the bags with duct tape. When parts of the rubber gloves adhered to the duct tape and tore off, they switched to leather gloves. That task completed, they ransacked the house for valuables, finding some jewelry, furs, Scotch whiskey, and $16.00 in cash. Next, they dragged Richard Hodges' body into the garage and put it into the back seat of the Lincoln Continental. Deviating from their plan, they decided to dump Richard's body in a ditch alongside the railroad tracks near Marion, Missouri. Ervin drove the Lincoln; Hunter followed in Ervin's Mazda.
Having disposed of Richard's body, they drove back to get Mildred's body. When Ervin and Hunter tried to move it, Mildred's body emitted fluids and a bad odor; they decided to leave her body there. They left the residence, taking the Lincoln Continental, which they left in another area of Jefferson City with the keys in it.
Ervin and Hunter remained in Jefferson City for a few days. Eventually, however, they decided to use the Lincoln as a getaway car in their ongoing scheme to improve their finances. They drove the Lincoln to Paducah, Kentucky, and spent several days driving up and down Highway 60 in search of a bank to rob.
On December 19, 1988, a crew from the Union Pacific Railroad found a body near Marion ultimately identified as Richard Hodges. A post-mortem examination showed that Richard died of suffocation. Following the discovery of Richard's body, law enforcement authorities obtained a search warrant for the Hodgeses' home and executed it the same day. They found the badly decomposed body of Mildred Hodges wrapped in trash bags on the living room floor. An autopsy revealed that she died either from suffocation or from a heart attack.
When Ervin and Hunter learned that the Hodgeses' bodies had been discovered, they abandoned the Lincoln at a Thrifty Inn in Pudacah, Kentucky, and returned to Jefferson City. Continuing their efforts to find a bank to rob, they made several trips between Jefferson City and Florida for that purpose. On December 31, 1988, they met with Dennis Woodrum and Anne Tepo, two Florida acquaintances. As a "late Christmas present," Hunter gave Tepo a bag of woman's jewelry. That bag contained a ring belonging to Mildred Hodges.
On January 4, 1989, Ervin and Hunter split up. Hunter remained in Florida; Ervin returned to Jefferson City. Ervin later telephoned Hunter and expressed concern that there might be some incriminating evidence in the abandoned Lincoln. Ervin returned to Pudacah, and sometime during *914 the night of January 14-15, he set fire to the Lincoln in the parking lot of the Thrifty Inn.
On the strength of this evidence, a large portion of which came from the testimony of Ervin's co-conspirator, Bert Hunter, the jury found Ervin guilty and recommended death. The trial court sentenced Ervin to death.
State of Missouri v. Tomas G. Ervin
Case Facts: On the afternoon of December 15, 1988, Thomas Ervin and an accomplice, Bert L. Hunter, went to the home of Richard Hodges in Jefferson City because they believed Hodges kept large amounts of cash in a file cabinet in his home. With a pistol in his pocket, Hunter knocked on the Hodges' door and Mr. Hodges' mother, Mildred Hodges answered. Hunter pulled a stocking mask down over his face and displayed a pistol. He entered the house and grabbed Mrs. Hodges by the hand. Mrs. Hodges became excited and cried out for her son. Mr. Hodges came into the room where they were standing and requested that the two assailants leave his mother alone because she was in frail health.
As Mr. Hodges attempted to calm his mother, Hunter told Mr. Hodges to bind her hands and feet with duct tape. Mrs. Hodges who had been taken to a bedroom was left sitting on a bed. Ervin took Mr. Hodges to the living room and made him lie on the floor. Ervin and Hunter began taping Mr. Hodges' hands. Hunter then searched the house for money and other valuables. Meanwhile, Hunter heard a noise from the bedroom and found Mrs. Hodges standing in front of her dresser. Hunter bound her with duct tape and left her lying in the hallway floor near the bedroom. Hunter returned to the living room where Ervin was taping Mr. Hodges hands, feet and mouth. When Mr. Hodges complained that he could not breath, Ervin responded, "That's the general idea."
Plastic bags were placed over the heads of both victims. Hunter admitted that after the plastic bags were placed on the victims' heads, he held Mr. Hodges' nose to suffocate him. Ervin reined and told Hunter that he thought Mrs. Hodges was dead. Hunter checked Mrs. Hodges and determined that she had no pulse. The two then finished looking through the house and left. They removed Mr. Hodges' body and disposed of it in Jefferson City. The police found the body and then went to the Hodges' home where they found Mrs. Hodges' body.
Following the crime the two men separated and traveled between Florida and Jefferson City, at one point staying in Paducah, Kentucky one night where they left the Hodges' car. About a month later Ervin was arrested for the murders. Hunter later confessed to the crimes and implicated Ervin.
Bert L. Hunter, Petitioner–appellant, v. Michael Bowersox, Respondent–appellee, 172 F.3d 1016 (8th Cir. 1999)
Bert L. Hunter, a Missouri inmate under sentence of death, appeals the denial of his petition for a writ of habeas corpus. The district court1 granted a certificate of appealability on three issues: whether Hunter's guilty plea was valid; whether the trial court's sentencing process was constitutionally proper; and whether Hunter was denied effective assistance of counsel. We granted a certificate on a fourth issue, whether the district court should have held an evidentiary hearing, and now affirm.
On December 15, 1988, Hunter and friend Tomas Ervin, armed and planning to rob Richard Hodges, forced their way into the Jefferson City home of Mildred Hodges and her son, Richard. After binding Mildred Hodges with duct tape, Hunter began searching the house for money and valuables. As Ervin tied up Richard Hodges, Mildred broke free and pulled the mask off Ervin's face, and Ervin called out Hunter's name. Fearful they could now be identified, Hunter and Ervin decided to kill their victims. They placed plastic bags over the heads of Mildred and Richard. Hunter held Richard's nose until he suffocated.
34. Daniel Hittle
Summary
Hittle murdered his adoptive parents, stabbing them to death because their dog scratched his truck. He was convicted in 1973. He spent 11 years in prison and was paroled in 1984. In 1989 he murdered police officer Gerald Walker during a traffic stop. He then went to the home of Mary Goss, 39, who is described in court testimony as Hittle's drug dealer. He kicked down the door and began shooting. He murdered Goss, her boyfriend Richard Cook Jr., 36, Scott Gregg, 19, and Goss's four-year-old daughter, Christy Condon.
Details
Hittle was convicted and sentenced to death for the November 1989 murder of 48-year old Gerald Walker, a police officer with the city of Garland.
Hittle had an ongoing feud with his drug dealer, Mary Goss, and had told several people that he intended to kill her and not leave any witnesses. On August 2, 1989, Hittle was arrested as he was trying to break into Goss's home. While he was being taken to jail, Hittle said several times that he would "get" Mary Goss and "take care" of her.
On November 15, 1989, Hittle attended a party at Mary Goss's home. Also attending were Mary's sister, Tammy; Mary's daughter, Christy Condon; Rick Cook, Mary's boyfriend; and Scott Gregg. Tammy left the party around 10:30 p.m. and Hittle soon followed. At about 11:00 p.m. Hittle's neighbor overheard Hittle and his wife arguing, and heard Hittle say "I am going to kill the b—-." That same neighbor went outside and saw Hittle, with a long barreled gun in his hand, leave in his red Chevy pickup truck. At about 11:10 p.m., Officer Gerald Walker saw Hittle's truck speeding down the road and pulled Hittle over. As Walker approached Hittle's pickup, Hittle shot him once in the chest. Hittle then drove to Mary Goss' house.
At about 11:25 p.m., Mary Goss' neighbor heard four gunshots. Around 11:45 p.m., Tammy Goss returned to Mary's apartment and found the bodies of Rick Cook, Scott Gregg and Mary Goss. Four-year-old Christy Condon was found gurgling in her own blood. She was taken to the hospital where she was pronounced brain dead two days later. All four people had been killed by Hittle.
Hittle was finally arrested after a chase and gunfight between Hittle and police officers. He was charged with multiple counts of capital murder, but was only tried for the murder of Officer Walker.
PRIOR CRIMINAL HISTORY – At the punishment phase of Hittle's trial, evidence emerged that:
Hittle killed his adoptive parents in Minnesota because their dog scratched his truck. Hittle showed little or no remorse for their deaths. He was on parole for murdering his parents at the time of his killing spree in 1989.
Hittle told a friend that killing people was not that exciting, or just not that big of a deal to him.
The police officer who arrested Hittle for the murders of his parents recalled that Hittle had threatened him when he arrested Hittle several months earlier; Hittle said to him, "I will remember you when we meet again." Hittle had threatened police officers on at least two other occasions as well.
Hittle was abusive to his first wife; he pointed a loaded shotgun at her when she refused to turn over his car keys, and then struck her one-year old daughter in the face. Hittle once gave the daughter a monkey doll, then one day took it away from her and tied it over her playpen in a hangman's noose. On another occasion, Hittle beat his first wife after she became upset over Hittle informing her he was unfaithful. Hittle brought her daughter in to watch the beating, and told her to say goodbye to her mom; then Hittle began choking his wife with so much force she saw spots.
Hittle was physically and emotionally abusive towards his second wife as well. The day of a wedding shower for them, he hit her when she didn't clean up the pieces of a mirror he broke. Hittle also once shot out her tire, and he kicked her in the stomach when she was pregnant and past her due date. Hittle slapped his second wife's baby daughter across the face when she wouldn't stop crying, and he failed to support the two of them financially; instead, he spent his disability pension on alcohol.
On another occasion, Hittle tied his parents' dog against a tree, shot it, and left it hanging there; he then fired another shot into the side of the house, tearing a hole in it, and laughingly said he had "air-conditioned" the structure. During high school, Hittle killed a neighbor's dog by beating it to death with a club, because it would not stop barking one night.
During Hittle's prison sentence in Minnesota, he was written up for a series of disciplinary violations; including: possession of a knife, two instances of possession of contraband and drug paraphernalia, disobeying a direct order and interfering with a shakedown, possession of marijuana, interfering with a correctional officer, disorderly conduct, possession of contraband drugs and paraphernalia again, refusing to comply with an order while already in segregation, inciting other inmates to riot, destruction of property while already in segregation, disobeying a direct order and being verbally abusive (again, while already in segregation), arson, use of intoxicants, possession of drugs and/or paraphernalia again, and fighting with another inmate.
APPEALS – To date, eight courts, both state and federal, have reviewed Hittle's case and rejected his appeals. The United States Supreme Court is currently reviewing Hittle's latest appeals.
Execution Report: Daniel Hittle
In November 1989, Hittle was involved in a feud with Mary Goss, described in court testimony as his drug dealer. One day, after an argument with his wife, he drove away from his home carrying a 20-gauge shotgun in his pickup truck. When Garland police officer Gerald Walker, 48, stopped Hittle for speeding, Hittle shot him in the chest at close range. He then proceded to Goss's home, kicked in the door, and opened fire, killing Goss, 39, Richard Cook Jr., 36, and Raymond Gregg, 19. After reloading, he shot Goss's 4-year-old daughter, Christy Condon, then he drove back home. Christy died in a hospital two days later.
Unknown to Hittle, Officer Walker had radioed the license plate number of his truck, and police were looking for him. They spotted him near his home and gave chase. After Hittle ran his truck off the road and wrecked it, he began shooting at his pursuers. He surrendered when he ran out of ammunition. After refusing orders to show his hands, Hittle was twice engaged by a police dog. Hittle then complied with police orders and was arrested.
35. Albert Flick
Summary
In 1979 Flick stabbed his estranged wife to death in front of her daughter, a crime for which he received 25 years in prison. He was later released from prison but in 2010 was sent back for assaulting another woman. The judge in this case ignored the recommendation of prosecutors that he be given a longer sentence, arguing that he was too old to be dangerous. This was a fatal mistake. After being released Flick again stabbed a woman to death in front of her children.
Details
Man, released from prison after being deemed too old to be a threat, convicted in another killing
AUBURN, Maine — A man who served decades in prison for stabbing his wife 14 times in front of her daughter was convicted Wednesday in a nearly identical crime — stabbing a woman at least 11 times while her twin children watched.
Albert Flick, 77, whom a judge previously deemed too old to be a threat, was convicted in the 2018 death of Kimberly Dobbie. Jurors deliberated less than an hour before reaching the guilty verdict.
Both the attack, which was in front of a laundromat in broad daylight, and Flick's purchase two days earlier of two knives, were caught on surveillance video.
Prosecutors say Flick was infatuated with Dobbie, 48, and followed her around and dined at the homeless shelter where she was staying. They knew one another, witnesses said, but were not in a relationship.
Assistant Attorney General Bud Ellis told jurors in his closing argument that Flick knew Dobbie was going to be leaving town and thought to himself, "If I can't have her, I will kill her."
Defense attorney Allan Lobozzo said there had been no indication his client posed a threat.
The state's medical examiner testified that the wounds penetrated the victim's heart and lung.
Caitlain Jasper, one of the three alternate jurors, told the Sun Journal that she felt sorry for Dobbie's 11-year-old children and for the three men who witnessed the attack and acted swiftly to stop it.
"It was soul-crushing for them," Jasper said, "and they'll never be able to forget it."
Flick has a long history of violence against women. In 1979, he was sentenced to prison and served 25 years for stabbing his then-wife more than a dozen times in front of her daughter.
In 2010, he was sentenced again for assaulting another woman. The judge at the time ignored the recommendation of the prosecutor for a longer sentence, saying Flick would not be a threat because of his age and it didn't make sense to keep him incarcerated. He was released and moved to Lewiston in 2014.
Murderer Deemed Unlikely To Hurt Again Because Of Age Is Convicted In 2nd Killing
A 77-year-old convicted murderer, whom a judge once deemed to be too old to hurt someone again, has been convicted of fatally stabbing another woman.
A jury on Wednesday convicted Albert Flick in the July 15, 2018, murder of Kimberly Dobbie, 48, outside a laundromat in Lewiston, Maine.
Dobbie's twin 11-year-old sons were nearby and witnessed their mother's violent death, which prosecutors said occurred after Flick had obsessed over the single mother to the point of stalking.
"The obsession became if I can't have her, I will kill her and that's exactly what he did," Assistant Attorney General Robert Ellis told the jury, according to Portland station WCSH-TV.
The attack followed a series of other violent incidents involving Flick and women over nearly four decades as well as a judge arguing against giving him a longer prison sentence, eight years before his latest attack, because of his age.
In 1979, he was first sentenced to 25 years in prison for stabbing his estranged wife to death in front of her daughter from an earlier marriage.
After his release, he was convicted of assaulting another woman in 2010. A prosecutor recommended that he serve eight years behind bars but the judge agreed to four, stating Flick's old age ― Flick then being in his late 60s ― hindered his ability to hurt anyone again.
"At some point, Mr. Flick is going to age out of his capacity to engage in this conduct," Maine Superior Court Justice Robert E. Crowley said at the time, according to the Portland Press Herald, "and incarceration beyond the time he ages out doesn't seem to me to make good sense from a criminological or fiscal perspective."
After Flick's release from prison in 2014 he moved to Lewiston where he eventually met Dobbie, who was living in a homeless shelter with her two sons, and became infatuated with her, prosecutors said.
Katharyn Cormier, who lived at the same shelter as Dobbie, recalled Flick offering to buy her two young sons healthy lunches that she couldn't afford.
"She was just plain out of money," Cormier told The New York Times, "and any mother's going to accept that."
A Facebook page appearing to have belonged to Dobbie showcases a number of photos of her and her two sons, showing them celebrating birthdays, visiting a pumpkin patch and dressed for Holloween. She proudly wrote that her two sons were "turning into fine young men."
But Flick's apparent kindness toward her turned sinister, with him relentlessly following her around and ignoring her requests to leave her alone, prosecutors said.
Just before the attack, Dobbie had secured an apartment for herself and her sons. She was killed the day before she planned to move, the Times reported.
Flick, so upset about her moving away, turned to violence to stop her from leaving him, Ellis told the court.
Flick faces 25 years to life in prison. He's scheduled to face sentencing on Aug. 9. Prosecutors said they will seek a life sentence; Maine does not allow the death penalty.
Dobbie's children are living with their grandparents in Massachusetts, WCSH reported.
After Being Released From Prison Because He Was Deemed Too Old To Be Dangerous, 77-Year-Old Kills Again
Officials in Maine thought a 77-year-old man who'd previously served time for murdering his wife and assaulting several different women was too old to be dangerous. They were wrong.
Albert Flick was found guilty Wednesday in the 2018 murder of Kimberly Dobbie. Flick had stabbed Dobbie, a homeless woman, in front of her two children on July 15, 2018. Flick had previously been found guilty in the death of his wife, Sandra Flick, who he'd stabbed to death in front of her daughter on Jan. 31, 1979 — weeks after she'd served him divorce papers.
Flick had been released in 2000 for that crime after being jailed at the Maine State Prison for just over 20 years, according to News Center Maine. But in 2007, Flick was charged after once again violently attacking a woman he had been seeing romantically. In 2010, after being released yet again, he assaulted another woman and was incarcerated, according to The Washington Post.
Prosecutors at the time pleaded with a judge for a harsh sentence, believing Flick would only become increasingly belligerent as he grew older.
"Clearly, probation is not working," said prosecutor Katherine Tierney, according to the Press Herald of Portland, Maine. "At this point, I just don't know what else to do. I think there's a huge safety risk to women and society when it comes to Mr. Flick."
Flick once more served time from 2014 to 2016 after being arrested for threatening a woman with a screwdriver. Flick was most recently released from prison on Jan. 28, 2016. A judge's decision to release Flick was theoretically supported by data from a 2017 U.S. Sentencing Commission study, which concluded that only 13.4 percent of offenders released over the age of 65 were arrested again in an eight-year period after being freed, compared to 68 percent of those under the age of 21.
Flick met Dobbie while living in Lewiston, Maine and quickly became infatuated with her. Witnesses said he was obsessed with her and would follow her throughout her day, though the feelings were apparently not mutual. He ended up attacking and killing her last summer.
"It became if 'I can't have her, I will kill her," Assistant Attorney General Bud Ellis told jurors, according to WGME of Portland, Maine. "And that's exactly what he did."
A jury took only 40 minutes to deliberate before finding Flick guilty.
Sandra Flick's daughter, Elsie Kimball, now blames many individuals in the justice system for allowing her mother's killer to be freed.
"I just don't understand how all these people can justify their part in this," Kimball, now 52, told News Center Maine. "Because even though [Flick is] the one that actually committed the crime, I think that their actions provided the opportunity."
"I would like to just see [everyone involved] in a line and stand there and tell [Dobbie's] boys, explain to them how this man was on the streets and how it's okay," she continued. "How the law makes it alright for their mom to now be gone and for them to have to witness it."
36. Tony Walker from Texas
Summary
Walker was given a five-year sentence for first-degree murder and was released early in 1980. In 1992 he invaded a couple's home, raped the 66-year-old woman, and murdered both her and her 82-year-old husband.
Details
Summary:
After a night of of smoking crack cocaine, Walker walked to the home of a neighborhood acquaintance, 82 year old Willie Simmons and 66 year old Virginia Simmons. He picked up a big stick on the railroad tracks and knocked on the door. He identified himself to Mrs. Simmons, who opened the door. Mr. Simmons was standing by the kitchen door with his back turned. When Mr. Simmons turned around, Walker hit him in the back of the head with the stick, which broke, then hit him two more times. He then pulled him into the bedroom, grabbed Mrs. Simmons, and told her to pull her gown up. He tied Mr. Simmons' hands and feet with an electric cord, then raped Mrs. Simmons. Walker started thinking that if he did not kill them, they would call the police. After looking at them for about 10 minutes, Walker hit them both in the head repeatedly. Blood was coming out of their mouths and, as Walker watched, they both gasped for air. Walker then went to the kitchen, got a beer, sat down and drank it. Afterward, he dragged Mrs. Simmons into the living room to attempt to sexually assault her again, even though she was dead. Walker stole $95 from Mr. Simmons wallet, tried to clean up the scene, and left out the back door. The next day, police found Walker's blood-soaked clothes in a hole behind his house. After the police confronted him, Walker confessed to the crime. Walker's confession was supported by forensic evidence presented at trial demonstrating that the blood on his clothes was of the same type as the victims. The evidence also revealed that Walker's sperm was found on Mrs. Simmons.
Texas Attorney General Media AdvisoryMEDIA ADVISORY – Thursday, Sept. 5, 2002 – Tony Lee Walker Scheduled to be Executed.
AUSTIN – Texas Attorney General John Cornyn offers the following information on Tony Lee Walker, who is scheduled to be executed after 6 p.m. on Tuesday, Sept. 10, 2002.
On Nov. 17, 1993, Tony Lee Walker was sentenced to die for the capital murder of 66-year-old Virginia Simmons in Daingerfield, Texas, on May 23, 1992. Walker also murdered Simmons' 81-year-old husband Willie "Bo" Simmons. A summary of the evidence presented at trial follows:
FACTS OF THE CRIME
On May 23, 1992, at 12:30 a.m., James Cornelius and Tony Walker were riding in Cornelius' car. The two were in possession of rock cocaine, which they both smoked. Cornelius let Walker out of the car and he started walking toward his house. Walker, who was an acquaintance of the Simmons, wanted beer and money for more drugs. He decided to go over to the Simmons' house, which was nearby. On the way, Walker picked up a big stick on a railroad track. When he got to the house, Walker knocked on the door and heard Mr. Simmons ask, "Who is it?" Walker identified himself, and Mr. Simmons opened the door and let him in. Once inside, Walker told Mr. Simmons he wanted a beer. Mr. Simmons went to the kitchen, got a beer, and brought it back to Walker. Walker gave him 50 cents for the beer and then left.
Walker walked in the woods and drank the beer. He found another stick and went back to the Simmons' house. Walker put the stick behind him and knocked on the door. Mr. Simmons asked who was there, and Walker told him "Roger." Eventually, Virginia Simmons let Walker into the house. Mr. Simmons was standing by the kitchen door with his back turned. When Mr. Simmons turned around, Walker hit him in the back of the head with the stick, which broke. He hit Mr. Simmons in the head again and the stick broke again. Walker then grabbed a walking cane and hit Mr. Simmons a third time. The cane also broke. Mrs. Simmons yelled, "Hey, you want to get shot?" Walker opened the front door and got another stick he had left on the porch. He hit Mrs. Simmons with it and she fell on her bed.
Mr. Simmons was still standing up when Walker grabbed him by the hand, pulled him into the bedroom, and told him to lay down on the floor by the bed. Walker then grabbed Mrs. Simmons and told her to pull her gown up. He tied Mr. Simmons' hands and feet with an electric cord, a belt, and a foam shoulder sling. Walker asked the Simmons if they would tell the police about this, and Mr. Simmons responded that he would not because they had been robbed before. Walker then raped Mrs. Simmons. He noticed that Mrs. Simmons' head was bleeding at the time.
After raping Mrs. Simmons, Walker laid her on the floor by her husband's feet. She was nude and curled up. Walker started thinking that if he did not kill them, they would call the police. After looking at them for about 10 minutes, Walker hit them both in the head repeatedly. Blood was coming out of their mouths and, as Walker watched, they both gasped for air. Walker then went to the kitchen, got a beer, sat down and drank it. Afterward, he dragged Mrs. Simmons into the living room to attempt to sexually assault her again, even though she was dead. Then, he got another beer from the kitchen and drank it.
Next, Walker found Mr. Simmons' wallet in Mr. Simmons' back pocket, took the money out, and counted it. There was about $95 in the wallet, which Walker put in his pocket. Walker then began looking for items that he might be able to sell for money, but went to the kitchen and drank another beer. After that, he untied Mr. Simmons and began to collect the belts, the electric cord, the sticks, the cane, and the beer cans. He put the items in a pillow case, and then tried to wipe his fingerprints off of anything he thought he touched. Walker was naked and his clothes were covered with blood, so he found a pair of Mr. Simmons' pants and a t-shirt and put them on. Walker went to the front door, opened it, and noticed that the Simmons' neighbors were awake. Consequently, he closed the front door, locked it, and walked out the back door.
The following day, the police found Walker's blood-soaked clothes in a hole behind his house. After the police confronted him, Walker agreed to go to the Morris County courthouse to answer questions. While at the courthouse, Walker confessed to the crime. Walker's confession was supported by forensic evidence presented at trial demonstrating that the blood on his clothes was of the same type as the victims. The evidence also revealed that Walker's sperm was found on Mrs. Simmons.
PROCEDURAL HISTORY
On June 30, 1992, Walker was indicted in the 276th Judicial District Court of Morris County, Texas, for the capital offense of murdering Virginia Simmons while in the course of committing and attempting to commit aggravated sexual assault. After Walker pleaded not guilty, a jury found him guilty of the capital offense on Nov. 15, 1993. On Nov. 17, 1993, after a separate punishment hearing, the court assessed Walker's punishment at death.
Walker's conviction and sentence were automatically appealed to the Texas Court of Criminal Appeals, which affirmed in an unpublished opinion on Oct. 30, 1996. Walker petitioned the Supreme Court of the United States for writ of certiorari, but the Court denied the writ on Oct. 6, 1997.
Walker filed a state application for writ of habeas corpus in the trial court on Aug. 4, 1997. The trial court subsequently entered findings of fact and conclusions of law recommending that Walker's application be denied. With the exception of three of the court's findings, the Court of Criminal Appeals adopted the findings and conclusions of the trial court and denied the application in an unpublished order on Sept. 30, 1998.
Walker then filed a federal habeas petition in the United States District Court for the Eastern District of Texas, Beaumont Division, on March 22, 1999. The federal district court denied habeas relief on Dec. 8, 2000. However, on Feb. 9, 2001, the district court granted Walker permission to appeal with regard to one claim: whether Walker's counsel was ineffective in making an incorrect argument concerning the law of "reasonable doubt." Thereafter, the United States Court of Appeals for the Fifth Circuit rejected that claim and affirmed the district court's judgment on Aug. 7, 2001. Walker subsequently petitioned the Supreme Court for certiorari review. The Court denied the petition on May 20, 2002.
PRIOR CRIMINAL HISTORY
During trial, the State proved that Walker had been convicted of first degree murder on March 21, 1978, in Criminal District Court No. 2, of Dallas County, Texas. Walker received a five-year sentence for the crime, and was discharged on early release on May, 8, 1980.
37. Jerome Butler
Summary
Butler spent 13 years in prison for robbery, attempted sexual assault, and accessory to rape. He was released and went on to murder a man in 1973. Butler served 10 years of a 30-year sentence for the murder. He committed even more violent crime in 1986, robbing and murdering a taxi driver.
Details
Man Halted Appeal, Is Executed
Mr. Butler, whose age was recorded as 54 although he said he was several years older, was sentenced to death for the 1986 shooting death and robbery of 67-year-old Nathan Oakley of Houston.
…
Prosecutors said Mr. Butler may have killed Mr. Oakley because the driver recognized him as the man who killed a friend in 1973. Sentenced to 30 years for that murder, he was freed in 1984.
…
Mr. Butler spent 27 years behind bars, beginning with a term in New York in 1959 for robbery and attempted sexual assault.
Texas Inmate Put To Death After Stopping His Appeals
Prosecutors said Butler may have shot to death Oakley, 67, in June 1986, because the driver recognized Butler as the man who killed his friend, A.C. Johnson, in 1973. Butler served 10 years of a 30-year prison term for that slaying.
Altogether, he spent 27 years behind bars, beginning with 13 years at Sing Sing Prison in New York beginning in 1959 for robbery, attempted sexual assault and accessory to rape.
The year after his release he was arrested for the Johnson slaying and sentenced to 30 years. He got out of prison in 1984. Two years later, he was on death row.
38. Phillip Jablonski
Summary
Jablonski was a serial killer who was able to attack, rape, and murder several women after a series of bad decisions on the part of criminal justice officials. He horrifically abused and eventually attempted to murder his first wife Alice. After she left him, he became romantically involved with another woman named Jane, whom he raped and abused. Jane left her abuser in 1972. That same year Jablonski raped a woman named Marsha at knifepoint. He was sent to prison where he met a woman named Mary through a letter-writing program. After being released he kept in contact with Mary and invited her to visit him. During the visit, he restrained her, sexually abused her, and attempted to smother her. In 1977 Jablonski met his second wife Linda. He tried to rape Linda's mother Isobel. Not long after, Linda left him and moved in with Isobel–and not long after that Jablonski attempted to rape and then murdered Linda. While in prison for Linda's murder, the killer met a woman named Carol, whom he later married. Jablonski was paroled for good behavior in 1990. In 1991 he murdered Carol, Carol's mother Eva, and two other women, Fathyma and Margie. Needless to say, this man never should have been released early. Nor should he have been given opportunities to meet and manipulate women from prison.
Details
Serial Killer Phillip Jablonski Dies on California Death Row
A serial killer whose five victims included two wives has died on California's death row, authorities said Monday.
Phillip Carl Jablonski, 73, was found unresponsive in his San Quentin State Prison cell on Friday and pronounced dead within minutes. His cause of death is awaiting an autopsy, but he had been assigned a single cell, said corrections department spokeswoman Terri Hardy.
A San Mateo County jury sentenced him to death in 1994 for the first-degree murders of his wife, Carol Spadoni, 46, and her mother, Eva Petersen, 72.
Spadoni had married him while he was in prison for murdering a previous wife in 1978.
It was the latest in what court records say was a long history of violence against multiple women, dating to his trying to kill his first wife in the 1960s. At the time he was an Army sergeant who had served two tours of duty in the Vietnam War before he was discharged in 1969 for a "schizophrenic illness."
He pleaded guilty to the second-degree murder, assault and attempted rape of his second wife, Melinda Kimball, in 1978.
He was paroled for good behavior in 1990, despite having tried to strangle his mother with a shoelace during a prison visit in 1985.
Authorities said they recovered a cassette tape in which he then described fatally shooting, stabbing and mutilating Spadoni and her mother, and raping her mother after she was dead.
He pleaded not guilty by reason of insanity, but a jury found he was sane at the time.
Jablonski was also implicated in the deaths of two other women that same year, Fathyma Vann of Indio, California, and Margie Rogers of Thompson Springs, Utah.
Vann was attending the same community college as Jablonski at the time. Rogers and her husband co-owned a store along Interstate 70 where she was found dead.
B. Guilt Phase Evidence
 1. Events Leading up to the Spadoni-Petersen Murders
In April 1991, Carol Spadoni lived with her mother Eva Petersen on Sanchez Street in Burlingame, in San Mateo County.   Spadoni was defendant's wife.   Their relationship had begun when Spadoni answered a personal ad defendant had placed in a newspaper.   They were married in 1982 at San  Quentin where defendant was an inmate.   Eventually, Spadoni wanted to end her relationship with defendant whom she described to a friend as "weird."   She told the same friend she was afraid of defendant.
In the summer of 1990, Petersen telephoned Richard Muniz in Sacramento.   Muniz was a prison friend of defendant and through defendant had met Petersen and Spadoni.   After his release from prison, Muniz maintained a friendship with the two women.   Petersen asked Muniz to come to her house in Burlingame and pick up some belongings that defendant had sent to the women in anticipation of his release on parole.   Petersen told Muniz she did not want defendant on her property because she was afraid of him and afraid that he might harm her.   Muniz took the items and stored them in his own garage.
Around the same time, Spadoni talked to Robert Paredes, who became defendant's parole officer.   Paredes was assigned to the Indio office in Riverside County.   Defendant had asked to be allowed to live with Spadoni in Burlingame, but when Paredes informed Spadoni of this, she told Paredes she did not want defendant living with her because she was afraid of him.
When defendant was released from the state prison at Vacaville in September 1990, Muniz picked him up.   Muniz told him that Petersen had given Muniz the items defendant had sent to her and related Petersen's statements.   Defendant spent the weekend with Muniz in Sacramento, and then Muniz put him on a bus to Southern California to meet Paredes in Indio.   When Paredes met with defendant, he informed defendant of various parole conditions, among them that defendant was forbidden to travel more than 50 miles from his residence without Paredes's permission and was forbidden to go to Burlingame.   Defendant was displeased about this latter condition.
Paredes also required defendant to participate in a counseling program because of his history of psychiatric problems.   Defendant was eventually able to get into a program at the Loma Linda Veterans Administration (hereafter VA) hospital.
At Christmas, defendant asked Paredes for permission to go to Sacramento to visit Muniz and obtain a driver's license.   Paredes gave him permission but only after he called Spadoni and informed her of defendant's request.   She had no objection.   Paredes told defendant not to go near San Mateo County.   Defendant spent a week in Sacramento with Muniz.   He complained to Muniz that Spadoni was listening to her mother and that Petersen was interfering with his plans to move to Sacramento where he felt there were more employment opportunities.   Defendant seemed very upset about this situation.   Muniz advised him to appeal his parole situation through the Department of Corrections.
 Defendant returned from Sacramento with a driver's license and a 1965 Ford Fairlane.   In January 1991, defendant enrolled in automotive classes at a local community college.   While taking these classes, defendant befriended another student, Jim Lawrentz.   Lawrentz testified that defendant tape-recorded class sessions.   He described defendant as "very intelligent."   Sometime around April 18, defendant ascertained from Lawrentz that he owned a small gun and offered to buy it from him.   Initially, Lawrentz declined, but two days later he changed his mind and sold defendant his R.G. 14 revolver and bullets.   Defendant was aware that he was not permitted to possess a gun because he was a convicted felon.
On April 22, defendant told his instructor, John Tamulonis, that he would not be in class the next day because he had a doctor's appointment, but would be in class the following evening.   Tamulonis saw defendant again on the evening of April 22 with another student, Fathyma Vann.   Defendant did not return for his evening class on April 23, nor did Tamulonis ever see him again.
 2. The Spadoni-Petersen Murders
Robert Galindau was a friend of Carol Spadoni and Eva Petersen.   He and the two women met for coffee and doughnuts three times a week at a doughnut shop.   On April 24, 1991, after not having heard from the women for several days, Galindau telephoned them.   Two days later, on April 26, he drove to their house on Sanchez Street.   He noticed there were three or four days of newspapers in the yard and a couple of packages on the hood of one of the two cars parked in the driveway.   He went around back and saw a cage containing cats.   The cats had no food or water and did not look well.   Believing something was wrong, Galindau notified police.
Burlingame Police Officer Frank Pickens arrived at the house around 7:20 a.m.   There were newspapers and packages piled outside the house, and he heard dogs barking inside.   He received no response when he knocked at the front door.   He searched the house for signs of forced entry, but found none.   He did, however, discover that a side door to the garage was unlocked.   He entered the garage and saw that the door from the garage into the kitchen was open.   The body of an elderly woman was lying on her back on the floor of the garage with her feet facing toward the kitchen.   There was a gag in her mouth with what appeared to be a gunshot through it.   Pickens and another officer entered the house together and found the body of a second woman who, like the first woman, had been gagged.
The first body found was that of Eva Petersen.   A towel had been folded over and pushed into her mouth and a bullet had been shot through the towel.    Petersen was naked from her waist down;  her sweat shirt and brassiere had been pulled up above her breasts and around her neck.   There was another bullet hole above her right breast and a stab wound in her neck.   There were also cuts around one of her nipples and around her right eye;  the cut to her nipple could have been made with a knife, and the cut to her eye may also have been made by a knife.   Blood smears on the kitchen floor indicated that she had been dragged across the kitchen.   The stab wound to her throat had been made while she was still alive.   The cause of death was the gunshot wounds to her head and chest.
The second victim was Carol Spadoni.   Her body was found in the living room, dressed in a nightgown.   Her nose and mouth were covered with duct tape wrapped so tightly it would have cut off her breathing except that she had been stabbed in the throat creating a functional tracheotomy.   She had a bullet wound behind her right ear and three stab marks in her abdomen.   Additionally, half of her right breast was sliced off, exposing a silicone implant.   There were also stab wounds to her vagina, and her intestines were protruding from her anus as the result of a laceration.   The cause of her death was the gunshot wound with the stab wounds and duct tape suffocation as contributing factors.   Because decomposition had begun to set in, the pathologist who examined the bodies could not determine if any sexual assault had occurred.
A journal found on the kitchen table showed a final entry dated April 23, 1991.   Envelopes addressed to the victims from defendant were found on the kitchen table and a letter addressed to "Mrs. Carol Jablonski" from defendant was found in a bedroom.   A computer check revealed that defendant had received a traffic citation in Burlingame on the afternoon of April 23 for failing to yield the right-of-way.   The officer who initiated the stop observed no signs of intoxication or nervousness during his brief encounter with defendant.
Police obtained a search warrant for Eva Petersen's bank records and discovered a check for $200 written to defendant and signed by Petersen.   The signature on the check did not match Petersen's signature on her bank signature card.   A teller at the bank in Millbrae where the check was cashed later identified defendant as the person who had cashed it on the afternoon of April 23.   In addition to cashing the check, defendant also withdrew $500 from his own savings account.
Defendant was arrested in Kansas on April 28, 1991.   In his wallet, police found $710, a $90 check drawn on Eva Petersen's bank account and credit cards in her name.   A small address book was also found in defendant's wallet.   It contained the names, address, and dates of birth of Eva Petersen and  Carol Spadoni.   Beneath each name were the words "Death, April 23rd, 1991."   The dates of the murders had not yet been made public.
A search of defendant's car revealed a loaded .22-caliber revolver beneath the driver's side seat, and a box of .22-caliber cartridges in the ashtray.   Bullets removed from Eva Petersen's body matched the bullets in the revolver.   The bullet recovered from Carol Spadoni's brain matched the rifling characteristics of the revolver, but the bullet was too damaged for a conclusive finding.   Duct tape found in the vehicle was consistent with the duct tape used on Spadoni.   Also recovered from defendant's car were homemade wire handcuffs and an electric taser.   Police also found a knife sheath from which the knife was missing;  the sheath tested presumptively positive for blood.   A black leather belt was also recovered.   On the back of the belt the names "Carol Jablonski 4-23-1991, Burlingame, California" and "Eva Petersen 4-23-1991, Burlingame, California" were written in ink.   A handwriting expert determined that the writing on the belt was defendant's, as was the writing in the address book found in his wallet.   Blue pants found in a travel bag were stained with semen and human blood.
Also found in defendant's vehicle was a tape recording in his voice in which he described arriving at the victims' residence, killing them, and sexually assaulting Eva Petersen.   In the tape, defendant described shooting Spadoni through the brain, tying duct tape around her mouth and nose, stabbing her in the throat, slicing open her breast and stabbing "her ass and pussy."   He also described shooting Petersen, fondling her breasts, sodomizing her, having sexual intercourse with her, and attempting to "take her eyes out."   He also described stabbing her in her throat, and "in her stomach, ass and pussy."   After he killed the women, defendant described moving their bodies, eating, showering, and shooting Petersen through a towel he had placed in her mouth.
D. Penalty Phase Evidence
 1. Prosecution Evidence
The prosecution presented extensive evidence of prior violent criminal conduct by defendant as well as evidence of two other murders defendant committed in the same timeframe as the charged offenses.
a. Patsy Jablonski.   Patsy Jablonski, defendant's younger sister, testified that when she was 14 years old and he was 16 years old, defendant came up behind her, put a rope around her neck, threw her on the bed, and said, "I'm going to get some of that off of you."   Defendant had an erection and she thought he was going to rape her.   He suddenly stopped, apologized and began to cry.   When she told their parents about the incident, their father beat defendant.
 b. Alice McGowan.   Alice McGowan was defendant's first wife;  they had met in high school.   After high school, defendant joined the military and was sent overseas.   They married upon his return in 1968.   McGowan lived for two months with defendant's parents in California until she joined him in Texas, where he was posted.   In Texas, defendant became violent during sex.   On one occasion, he put a pillow over her face while they were having intercourse and tried to suffocate her.   On other occasions, he grabbed her throat and strangled her until she became unconscious.   Once, he came into the bathroom while she was bathing and tried to drown her.   On another occasion, while she was pregnant, he began to strangle her, until his mother convinced him to stop.
c. Jane S.   After McGowan left defendant, he became involved with Jane S., whom he met in November 1968.   On their first date, defendant raped her.   She did not report the rape because she was afraid and ashamed.   In July 1969, with Jane S. pregnant, defendant left the military and the couple relocated to California where, after living with his parents, they moved into their own house.   Their sex life was marked by defendant's violent behavior.   On one occasion, when they were having intercourse and Jane S. wanted to stop, defendant pulled out a pistol and threatened to shoot her if she did not continue.   He struck her with the butt of the gun, rendering her unconscious and, when she came to, he was having sex with her.   On another occasion, over her objection, he tied her to the bed while they were having sex and left her there.   As with McGowan, he smothered her with a pillow rendering her unconscious during intercourse.   She became afraid that, if he actually smothered her, their children would be left alone with him.   She left defendant in 1972.   Shortly before she left, defendant became angry at her and threw a frying pan filled with hot grease at her.   The pan missed.   She hit him with the pan, knocked him out, and fled with their children.
d. Marsha S.   Marsha S. and her husband became acquainted with defendant when they obtained dogs from a company for which defendant worked that trained security guard dogs.   Defendant had delivered the dogs to the S.'s and taught them how to handle them.   On the evening of December 17, 1972, defendant came to the their residence, even though Mr. S. had asked him not to, because he would be at work.   Defendant and Marsha S. discussed problems with one of the dogs.   Defendant told her to watch from the bedroom window while he worked with the dog outside.   When she got to the bedroom defendant was not outside.   Instead, he came up behind her, put a knife to her throat and ordered her to undress, threatening to kill her children unless she complied.
Defendant raped Marsha S. at knifepoint.   During the rape he struck her face with the blunt end of the knife, fracturing her orbital bone.   Later, with  her eight-month-old baby in the room, he tied her arms and sodomized her.   Defendant told her his wife had just left him and he did not know why he was "doing" this but he had "already started" and she could "identify" him.   The dog outside started barking, and defendant told her to bring the dog inside the house, threatening to kill her children if she did not return.   She went outside and ran to a neighbor's house.   The neighbor grabbed his gun and encountered defendant as he was coming out of the victim's house.   The neighbor held defendant at gunpoint until the sheriff arrived.   Upon being arrested, defendant told police, "I don't know why I did it," and "My wife just left me."   Later, defendant told a detective that "I didn't know what I was doing at the time.   Everything was blanked out for me and I just wasn't myself.   I figure to myself[,] under a doctor's care and supervision that it would never happen again."   The detective to whom he made these statements did not observe anything abnormal about defendant's mental functioning.
e. Mary M.   Mary M. became acquainted with defendant through her participation in a letter-writing program to prisoners organized by her prayer group in Zionville, Indiana.   She corresponded with defendant, who was in prison for the rape of Marsha S.   After defendant was released, he invited Mary M. to come to visit him and she eventually agreed.   She made it clear to defendant she was not coming to have sex.   On the third day of her visit, defendant told her that because she was sincere about helping him, he was going to be honest with her.   He then told her that a week before she arrived he had dug a grave for her, and offered to show her.   She declined.   He told her that he had planned to kill her but, because she was so sincere, had decided against going through with his plan.   On the fourth day of her visit, defendant came into her room, woke her up and asked her to have sex with him.   She refused.   Eventually, to placate him, she let him tie her hands and feet with knitting yarn, thinking she could break the string if necessary.   After he tied her up, he left the room and returned with a straight razor.   She thought he was going to kill her.   Instead, he shaved her pubic area.   Afterwards, he took a photograph of the area.   Then, he put a pillow over her face.   She "played dead" and he stopped and left the room.   The next day, on a pretext that there was an emergency at her daughter's home, she left.
f. Isobel Pahls/Linda Kimball.   In February 1977, defendant met Linda Kimball and by August they were living together.   Kimball gave birth to their daughter in December 1977.   Kimball's mother, Isobel Pahls, lived nearby.   On the evening of July 6, 1978, Pahls was awakened by defendant, who was on top of her, clad only in undershorts, holding a knife to her throat.   He told her he had come to rape her but did not go through with it because when he looked at her face "all he could see was Linda's face."   Pahls managed to escape to a neighbor's house.   Pahls did not report the incident to the police out of concern for her daughter.   Kimball promised that defendant would obtain treatment at the VA hospital at Loma Linda.
 A few days after the incident, Kimball left defendant and she and their child moved in with Pahls.   On July 16, at about 11:00 a.m., Kimball returned to the apartment she had shared with defendant to pick up some things for the baby.   Early that afternoon, Kimball's body was found at the apartment.   Her wrists were bound.   She had been beaten, stabbed and strangled with a man's belt.   Her blouse had been pulled up and her pants and underwear pulled down.   Her bra had been ripped apart.   The cause of death was asphyxiation.   Defendant was arrested in Arizona 11 days later.   Police found a note in his handwriting that read, "Killed to date, Linda Kimball, commonlaw wife.   I told her she would never raise Meghan alone or leave me alive.   She begged me not to kill her.   You screamed but it was cut short."
g. Eileen Millsap.   After he killed Linda Kimball, but before he was arrested, defendant assaulted Eileen Millsap at her home in Highland, California.   On the pretext of responding to an advertisement Millsap had put into a local paper offering a stove for sale, defendant came to her house while she was alone with her small children.   He put a knife to the throat of her three-year-old son and forced her into the bedroom where he ordered her to undress.   With her two children in the room, he got on top of her and began to choke her.   She lost consciousness.   When she woke up, defendant was gone.   Her wallet and purse were missing.   Defendant later used one of her credit cards to buy gasoline.
h. Nettie Jablonski.   In July 1985, while defendant was incarcerated at the California Men's Colony, he attacked his mother while she and his father were on a 72-hour family visit.   Defendant was angry because Carol Spadoni, whom he had married in 1982, had not come with his parents.   He grabbed his mother, choked her, covered her mouth, and dragged her into the bedroom of the family visiting trailer.   She yelled for help and his father came to his mother's aid.
i. Fathyma Vann.   In April 1991, Fathyma Vann, also known as Fanny Hansen, was a fellow student with defendant in the automotive course at the College of the Desert.   On Monday, April 22, defendant gave her a ride home from class.   The next day, her body was found off the road in the desert outside of Indio.   The cause of death was a gunshot wound but her body was mutilated.   Stab wounds perforated her neck, abdomen, vagina and rectal area;  her ears and nipples were amputated and there were wounds to her eyes.  Abrasions on her back appeared to state "I love Jesus," with a heart-shaped incision in place of the word "love."   The belt found in defendant's car after he was arrested for the Petersen-Spadoni murders, on which he had written their names and death dates, also contained the name "Fathyma N. Hansen, 4-22-91," and "Palm Desert."   Her military identification was also found in  defendant's car.   On the same tape on which defendant described the Petersen-Spadoni murders, he also described in graphic detail his sexual assault upon, and murder and mutilation of, Fathyma Vann.
j. Yvette Shelby.   On April 25, 1991, while defendant was in flight after the Vann, Petersen and Spadoni murders, he stopped at a rest stop in Wyoming and brandished a gun at Yvette Shelby (also known as Yvette Russell) who had pulled into the rest stop to do some paperwork and let her dog out.   Shelby was able to escape when defendant lost his grip on the gun and dropped it.   She drove to the next truck stop where she called police.   Police questioned defendant about the incident but he claimed the gun, which he carried for his protection, had fallen out of his car as he was getting out.   The officer who questioned defendant accepted his explanation and let him go.   At defendant's trial, however, the prosecution played the tape that was found in defendant's car in which he described seeing a woman and a child at a rest stop-the woman was apparently not Shelby, who did not have a child with her-and expressed his desire to rape and kill the woman.   The purpose of playing the tape was to show defendant's criminal intent when he pointed the gun at Shelby.
k. Margie Rogers.   Defendant's tape also narrated how he had shot an elderly woman working at a truck stop and then opened her blouse, pulled off her bra and fondled her breasts.   The body of the victim, Margie Rogers, was found on April 27, at the convenience store/gas station where she worked.   Her shirt had been opened and her brassiere was lifted over her breasts.   She had been shot twice in the head.
39. James Elledge from Washington
Summary
Elledge had a long and violent criminal history, including kidnapping, armed robbery, and murder. After murdering a motel manager in 1974 he spent 21 years in prison. He was paroled and then committed another murder.
Details
Dispute embroils killer's request to die
A troubled life
There's no doubt that Elledge is guilty of Fitzner's murder. The question is whether his crimes were as ghastly as others that led to the death penalty in this state, and whether his choice to block favorable details from the jury resulted in, as several lawyers put it, "state-sanctioned suicide."
As the jury was told during the trial, Elledge was in and out of reform school from the time he was 10. His first serious crime came at age 21, when he kidnapped a Western Union clerk during an armed robbery in New Mexico in 1964. He killed a motel manager in Seattle in 1974, serving 21 years in prison.Each time he returned to society through work release or parole, he got in more trouble Finally, after his last parole in 1995, it seemed as if he was getting his life in order.
He claimed to be sober. He had a loving girlfriend, Ann Wesseler, who later became his wife. He held a steady job as janitor in a church, opened a maintenance business on the side. He was part of his church community and was even recommended for the position of trustee.
"I know there's a good part to me," he said when pressed. "When I was outside this last time, I displayed a lot of it."
Then his girlfriend received a letter from Fitzner, a former friend and neighbor who urged her to have nothing to do with Elledge. "Please don't stay with that awful man anymore. He does not even love you," Fitzner wrote.
"The hate and the anger that was inside of me just came up," Elledge would tell police.
It boiled over, months later, after he and Ann had married. On a weekend when his wife was out of town, Elledge invited Fitzner and a friend out to dinner. Fitzner, an invalid, dressed up for the rare night out in a fancy blue outfit. Elledge lured them to the basement of the church where he worked by telling them he had "presents" for them. Instead, he bound them with lengths of pre-cut rope.
Elledge then gagged and strangled the terrified Fitzner. He stabbed her in the neck, crammed her body into a storage space. He drove off with her friend and sexually assaulted her at his apartment, police reports say. Elledge denies the assault.
He released the friend the next day and drove to Tacoma. Three days later, he turned himself in, saying he had tried to kill himself twice. He pleaded guilty to aggravated murder, a charge that carries only two possible penalties in Washington: life without parole or death.
Elledge was represented by one of the most experienced death penalty attorneys in Snohomish County, Bill Jaquette, head of the county public defender's office. Jaquette is personally opposed to the death penalty but passionately believed in Elledge's right to control his own defense and used all his skill to help him.
40. Zeno Sims from Missouri
Summary
Sims spent eight years in prison for murder before being released on parole. He then went on to murder a 15-year-old girl.
Fatal shooting after accident leads to ex-convict's arrest
KANSAS CITY, Mo. — A former convict was charged with murder for allegedly killing a 15-year-old girl during an argument after a minor traffic accident.
Zeno E. Sims, 37, surrendered Thursday in the slaying of DeAntreia L. Ashley. Ashley was a passenger in a car driven by her 17-year-old boyfriend when it struck Sims' sports utility vehicle Saturday night, police said.
Witnesses reported seeing the SUV pull to the right side of the car. After a brief argument, the SUV driver began firing a gun into the car and then sped off, witnesses said.
The boyfriend, who suffered gunshot wounds, was released from the hospital Wednesday. Sims is charged with assaulting him as well as a third passenger, a 13-year-old boy.
41. Arthur Julius from Alabama
Summary
Julius was sentenced to life in prison for a 1972 murder and was given a one day release in 1978. During that time, he raped and murdered his cousin.
Details
Murderer of Woman Is Executed in Alabama
A man convicted of raping and murdering his cousin while he was on a brief leave from prison was put to death in the electric chair this morning, 11 years after the crime.
…
Mr. Julius was serving a life term for a 1972 murder when he was released on a pass from a prison work-release center near Montgomery.
According to court records, Mr. Julius left on an eight-hour pass at 11 A.M. on Jan. 29, 1978, and borrowed a relative's car from 3:30 P.M. to 6:25 P.M. During that time, Mr. Julius beat Ms. Sanders and subjected her to "grotesque sexual abuse" before strangling her.
Arthur James Julius v. W.J. Johnson, Warden, Holman Unit, 840 F.2d 1533 (11th Cir. 1988)
Julius pled guilty to a murder charge in 1972 and was sentenced to life imprisonment. In 1978, while on a one-day release from prison, Julius allegedly raped and murdered his cousin Susie Sanders. He was tried, found guilty, and sentenced to death. His conviction was reversed, see 407 So. 2d 152 (Ala.1981), pursuant to the United States Supreme Court's ruling that Alabama's death penalty statute was unconstitutional. Beck v. Alabama, 447 U.S. 625, 100 S. Ct. 2382, 65 L. Ed. 2d 392 (1980). After Beck, the Alabama Supreme Court severed the unconstitutional portion of the statute. Beck v. State, 396 So. 2d 645 (Ala.1980). Julius was then retried for the 1978 murder under the modified statute in 1982. He was again found guilty and sentenced to death.
42. Graeme Burton from New Zealand
Burton spent 14 years in prison for murder. He was paroled in 2006 and attacked several people, murdering one.
KEY POINTS:
For someone who has hardly worked in his life, Graeme Burton was living the lifestyle of a well-heeled man about town.

Home was a stylishly restored four-storey building of architectural merit in Tory St in the heart of Wellington's CBD, a short walk from the entertainment sector of Courtenay Place. The popular Lone Star bar and restaurant occupies the lower levels, the Century City Apartments the top floors.

This is where it's alleged police found Burton's commando arsenal: a Glock pistol, two rifles cut down to pistols, ammunition, knives, batons, a crossbow, kevlar helmet, a .22 rifle and a telescopic sight.

The two and three bedroom furnished "executive" apartments cost a minimum $650 per week to rent. The marketing puff speaks of luxury accommodation, featuring large living areas, balconies, contemporary decor and full security.

With the perfect vision of hindsight, it's questionable whether Burton has ever been able to function lawfully in the community as an adult. Jailed for murder at 21, he spent the next 14 years in prison, with the exception of 11 days on the run with three other serious offenders in June 1998.

He may have spent a few months on the straight and narrow following his release last July but perhaps not, if evidence of drug taking and accumulating an arms cache is proved to be correct.

Wednesday, 14 September 2005 is a date of significance in tracing the route taken by Burton, an adopted child who became a misfit, to the firebreak trails in the hills of Wainuiomata. There, Karl Kuchenbecker, a father of two young boys, who allegedly met Burton by chance on those trails died from shotgun wounds. Four others, out on their mountain bikes, were injured, three by gunshots.

On that Wednesday just over two years ago, Burton sat in a prison room before one woman and four men two were judges, another was a mental health professor.

He'd become eligible for parole more than three years earlier, in May 2002, but his escape from Paremoremo prison that sparked a manhunt involving more than 100 police had ruined any chance of earlier release.

He was sentenced to three years' prison for the escape and associated crimes.

But by September 2005 the board was impressed by information that indicated apparent progress, in particular that "in the last two years his conduct has been described as impeccable".

Burton was denied parole that time because, through no fault of his own, the board's earlier strong recommendation that the Corrections Service arrange temporary escorted releases to test his conduct away from prison had not been fulfilled.

"Without the testing of temporary releases into the community, we are not satisfied that he does not produce an undue risk to the safety of the community," the board's decision said.

Why those trial releases hadn't occurred is not explained in the written decision and Corrections isn't answering questions outside the ambit of its own carefully constructed press statements.

The Board does, however, appear to have a dig at Corrections saying, in the last sentence of the decision, "we look forward to the co-operation of prison authorities in establishing this pathway".

Burton next appeared before the board on March 20 last year, by which time he'd been on three escorted outings. The length and nature of these outings is not described.

The decision notes Burton was not classified as an identified drug user, that he'd undergone social programmes aimed at reducing reoffending and attended the Violence Prevention Unit in 2004.

Burton appears to have undertaken the violence prevention programme after the board regarded him in 2004 as "at high risk of re-offending if released".

As each appearance came and went, Burton ticked off the boxes required by the board socialisation courses, steering clear of drugs, temporary escorted outings.

Last March the barrier that stood between him and freedom was the lack of a recent psychological assessment.

The board proposed to release him three months later providing he had been assessed by a psychologist who had addressed "Mr Burton's current risk to the safety of the community".

The board's next decision is dated June 28, 2006, and it orders Burton's release on July 10. It had come to the view that "Mr Burton's potential risk to the safety of the community is not … undue."

The psychological assessment had been done, which concluded : "Mr Burton's documented improvement in conduct and release plan supports a case for a carefully managed release under close supervision."

The decision to parole him was made despite the failure to meet the board's request that Burton be eased back into the community by a process of home leaves.

"It is regrettable (through no fault of his own), that this request has failed to achieve any result," the report says.

It also decided it would be unfair to hold against him an unsubstantiated allegation presumably detrimental to Burton referred to in the psychological assessment. It appears to relate to an alleged incident in prison but because there was no documentation to confirm whether it occurred the board put it aside.

Corrections has declined the Weekend Herald's request for a copy of the psychological report, citing Burton's right to privacy.

This is one of many gaps in the available information. The Parole Board and the Department of Corrections are conducting inquiries into their own handling of Burton's case and are not prepared to answer more than basic questions until these are completed. The board is considering having its own review reviewed overseas, which could take weeks.

News reports quoting people who knew Burton or his family paint a picture of him as an artistic and polite child, who went off the rails after his adoptive father died when Burton was in his teens.

His adoptive mother died of cancer in 1999. His birth mother, Shirley, lives in Australia but reportedly returned to Wellington to live with him for the first month of his release a condition of his parole.

Burton reportedly got into trouble when introduced to drugs upon leaving school to work in a menswear store. Several years later he murdered Paul Anderson, a person Burton chose at random and fatally knifed in an act of retribution for being kicked out of a nightclub. Mr Anderson was doing work at the club as a lighting technician. Burton was found to be under the influence of six different drugs. There is anecdotal evidence that drugs are involved, too, in recent events.

Paul Anderson's mother, Raewyn, and sister, Janet, diligently wrote submissions each time Burton was considered for parole.

On the last occasion, concerned that the board planned to free him, Janet flew to Wellington to make her submission in person. Since the death of her only sibling, she's felt an obligation to do all she can to prevent her family's experience at the hands of Burton being visited on another.

Understandably, irrationally, since Karl Kuchenbecker was murdered, Janet Anderson constantly searches for a detail she might have changed, something she might have done that could have brought about a different outcome.

She'd made handwritten notes, which she used to guide her when she spoke to the board. Two members, whose flights were delayed, missed her address. Anderson asked that they be given copies of her notes.

"If I'd typed up those notes," she wonders, "maybe my submission would have had more impact."

She felt very uneasy about the prospect of his release.

She's uncertain of the reason but as a schoolgirl she went to the birthday party of classmate Susan Couch, later to become the only survivor of the four people attacked by William Bell at the Panmure RSA in December 2001.

Bell had breached all nine conditions of his parole at the time of those murders, breaches which prompted the overhaul of parole monitoring to lessen the likelihood of such occurrences.

Whether Burton was on the special "zero tolerance" register, Corrections is not saying.

If he was, it may be that appropriate action wasn't taken when Burton first breached his conditions on January 5, notwithstanding Corrections' statement that its staff acted in "a timely and appropriate way".

Anderson was disappointed that attending Alcoholics Anonymous (AA) or Narcotics Anonymous was not among Burton's parole conditions. "I needed to know that he could handle drugs and alcohol and his anger."

She had assumed it was the board's burden to prove Burton was safe. That, however, may not be the case.

The board is "the proverbial meat in the sandwich" says lawyer David Garrett. It operates, in his view, under an "ill-conceived piece of legislation the Parole Act 2002".

Garrett is representing Tai Hobson, whose wife Mary was one of Bell's victims. Hobson could be expected to be upset with the board's decision to parole Bell (who was serving five years in prison for aggravated robbery and a brutal assault of a service station attendant) prior to the RSA murders but Garrett points out the board is to a large extent hamstrung.

"Under the Parole Act, there is a virtual presumption that every violent criminal will eventually be released and sooner rather than later."

The act contained a requirement "offenders must not be detained any longer than is consistent with the safety of the community".

Says Garrett: "If the board consistently refuses to grant parole to an offender who like Burton has 'done all the courses' and behaved themselves in the artificial environment that is prison, its refusal to grant parole may be appealed to the High Court."

However, the board appeared to have had an avenue to deny Burton parole last July because he had not had the temporary releases the board recommended as a step in testing his safety in the community.

Once the board approves parole the Probation Service division of Corrections is relied upon to ensure conditions are met.

It appears Burton met his conditions from July 10 until December 5 when he telephoned his probation officer instead of attending in person.

Corrections has said he was issued with a written warning but it is unclear how this was delivered or whether Burton received it.

He failed to meet his probation officer, or telephone, at the next scheduled meeting, December 12.

The probation officer was unable to contact Burton but it was not until a week later, on the day of the next scheduled meeting, that a breach of parole complaint was filed and an arrest warrant sought. It was issued on December 22. Another week later, December 29, the Parole Board recalled Burton to prison.

Police allege that on January 3, Burton attacked a man in an apartment near his own Tory Street home, that a day later a cache of weapons was found at Burton's home, that on January 6 he was involved in a home invasion in Lower Hutt.

The next day he was on the fire trails above Wainuiomata.
43. James Ealy
Summary
In 1982 Ealy murdered a pregnant woman and her three children. The conviction was thrown out and he was released, only to commit another murder.
Details
James Ealy gets life in Burger King murder of Mary Hutchison in Lindenhurst
Ealy, 48, was found guilty of the gruesome murder at a Lindenhurst Burger King where he used to work in May. He stabbed Mary Hutchison, his former boss, with a screwdriver and strangled her with the bowtie from her uniform.
A smirking James Ealy seemed confident in court, even smiled and nodded at the victim's family. When the judge sentenced him to life in jail, he repeated he was innocent, and said he was set up by police.
"Whether you give me one day or give me life, I am still going to fight because I did not commit the crime," Ealy said.
Ealy's words of innocence came as no surprise to Hutchison's family.
"I doubted he would suddenly change his tune and come clean," Richard Nothnagel, Hutchison's son, said.
During Wednesday's sentencing, prosecutors detailed Ealy's extensive criminal past, which included a quadruple homicide. Ealy was convicted in 1982 of strangling a pregnant woman and her 3 children. An appellate court later threw out that case because of problems in the investigation.
Prosecutors say Ealy's motivation was money, and that cash from the fast food restaurant was later found in his apartment.
"We're all going to face judgment day. A lie is a lie, and one day he will get his ultimate judgment like we all will," Ken Hutchison, victim's husband, said.
Wednesday's decision doesn't make anything easier for Richard Dean, Hutchison's father.
"Closure to this chapter, but closure doesn't come until I die," Dean said.
During the trial, investigators said money was the motivation for the robbery and murder, and that police found cash from the Burger King in Ealy's apartment. Also, records showed he called the restaurant just minutes before the murder. Ealy's defense attorneys argued there wasn't enough physical evidence for the conviction.
During the sentencing hearing on Wednesday, three members of Hutchison's family spoke, including her husband. Ken Hutchison said, "His actions have taken away a special and wonderful wife, daughter, sister and grandmother. He took away my best friend and companion."
Ealy's lawyers told the judge in court Wednesday that they do plan to appeal this sentence.
44. Marlon Ricks from Ohio
Summary
Ricks was sentenced to 15 years to life in 1990 for the felonious assault, kidnapping, and murder of his stepfather. He was paroled in 2011 and in 2012 murdered his girlfriend.
Details
2x killer pleads guilty in girlfriend's murder
A convicted killer who was the subject of a 5 on Your Side investigation after he was released from prison by the Ohio Parole Board has pleaded guilty to a second murder.
Marlon Ricks pleaded guilty Wednesday to aggravated murder for the 2012 death of his 25-year-old girlfriend, Danielle Coleman, who was found dead in March of that year with 14 stab wounds.
Ricks killed his girlfriend while on parole for a previous murder conviction. In 1990, he pleaded guilty to murder, kidnapping and felonious assault, and was sentenced to 15 years to life in prison for the death of his stepfather.
But records show the Ohio Parole Board voted to release Ricks despite objections of prosecutors who argued that there was "a substantial reason to believe that Rick's release into society would create undue risk to public safety."
In a letter to parole officials, prosecutors said Ricks' release would "pose a clear danger."
Still, Ricks was released in April 2011 and parole records obtained reveal the board ruled that circumstances surrounding Ricks murder, kidnapping and aggravated assault conviction was "very unlikely to re-occur."
Less than a year later, Ricks killed his girlfriend, wrapped her body in trash bags and left her outside his home.
Ricks chose to represent himself in that trial. He was found guilty and sentenced to life in prison without the possibility of parole. However, that sentence was overturned by an appeals court in September of 2014. The court found that the trial court failed to ensure that he voluntarily waived his right to counsel, denied his due process rights and erred in refusing Ricks a continuance.
He was granted a new trial and pleaded guilty Wednesday to aggravated murder, tampering with evidence, theft of a motor vehicle and escape. With his plea, the court agreed to accept a joint recommended sentence. In total, he will serve 45 years to life in prison.
45. David Baxendale from England
Summary
Baxendale murdered a man in 2001 and was released from prison in 2009. In 2010 he murdered a woman.
Details
Man convicted of second murder over Surrey woman's death
A convicted killer who stabbed to death a mother-of-three before fleeing to Spain has been jailed for life.
David Baxendale, 40, carried out a "ferocious attack" on Sarah Thomas, 38, at her home in High Street, Nutfield, on 10 May last year.
Surrey Police said he fled the country on a ferry and travelled to southern Spain where he had been jailed for a previous murder in 2001.
He was extradited and given a whole-life term at Guildford Crown Court.
The court heard how Baxendale met Miss Thomas at a friend's flat in Redhill and the pair caught a taxi back to her flat in Nutfield village.
Miss Thomas's boyfriend later went to the flat and found her lying on the living room floor covered in blood.
History of violence
Paramedics arrived shortly after but they were unable to revive her.
Baxendale was seen running from the building. He made his way to Walton-on-the-Hill where his mother lived.
Police found his fingerprints in blood in Miss Thomas's flat and his blood-stained jacket in a plastic bag discarded under a bench in a garden.
Detectives found another bag, hidden in a hedge, containing a T-shirt and jeans with traces of Baxendale's DNA and a pair of trainers stained with Miss Thomas's blood.
The day after the murder, he made his way to Portsmouth and used his brother's passport to book a ticket on a ferry to St Malo in France.
He travelled to Fuengirola near Marbella in Spain where he was recognised by a member of the public from a police media appeal.
Surrey Police officers accompanied him on a flight back to Heathrow Airport.
Police said Baxendale had a history of violence involving knives dating back 20 years.
In 2001 he was jailed in Spain for murdering a man whom he stabbed 14 times while under the influence of drink and drugs, a force spokesman said.
He was deported back to the UK in June 2008 and released from prison in September 2009 to be placed under the care of Surrey Probation Service.
Det Ch Insp Steve Hayes, of Surrey Police, said: "He is clearly an extremely dangerous individual whose propensity for violence knows no bounds."
46. Roy Whiting from England
Summary
Whiting abducted and sexually assaulted an eight-year-old girl, a crime for which he received four years in prison. He was released after two years and went on to rape and murder eight-year-old Sarah Payne.
Details
Crimes That Shook Britain: The murder of Sarah Payne
Eight-year-old Sarah Payne was last seen alive playing near her grandparents home in the village of Kingston Gorse, West Sussex, on 1 July 2000.
It was a beautiful sunny day and Sarah, who had been visiting her grandparents during the school holidays, had gone to play in a field of tall corn with her two brothers and her 13-year-old sister.
The children had been playing hide and seek in the tall crops, so when Sarah vanished, her family at first thought she was hiding.
But as the hours dragged on and she did not re-appear fears grew for her safety. The following day, when she had not turned up or contacted any of her family, police launched a huge search for her.
Although they hoped for a happy outcome, experienced detectives in the Sussex force feared she might have been abducted by a predatory paedophile.
They started by checking on any suspects who may have had a history of sex offences against children who were living in the West Sussex area.
One of the first to be seen was 41-year-old Roy Whiting who lived in the nearby town of Littlehampton, about five miles from where Sarah had last been seen.
Five years earlier he had abducted and seriously sexually attacked an 8-year-old girl in the nearby village of Langley Green.
He got caught after police issued an appeal in the media about a man driving a red Ford Sierra. A witness informed police that Whiting had just hurriedly sold such a vehicle.
Three months later, Whiting admitted charges of abduction and indecent assault. The maximum sentence for his crime could have been a life term, and a psychiatrist who examined him told the court that he was a man who was likely to re-offend when he was released.
But because Whiting had been co-operative and pleaded guilty straight away, the judge displayed leniency and he received a jail term of just four years.
It meant that Whiting would serve just over half of his sentence. He was released in November 1997. In fact, he could have been released even earlier but he was made to serve an additional five months behind bars because he refused to go on a sex offenders rehabilitation course.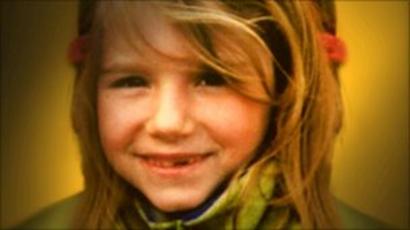 However, when he was freed, Whiting became one of the first people in Britain to be placed on the newly set up Sex Offenders Register, legislation that meant he had to tell police where he was living – and fulfil other conditions.
47. George Johnson from England
Summary
Johnson committed a murder in 1986 and was sent to prison for life. After being released he beat an 89-year-old woman to death.
Details
Florence Habesch: George Johnson sentenced to life
A killer who beat an 89-year-old woman to death, 25 years after being jailed for life for another murder, has been told he will never leave prison.
Odd job man George Norman Johnson, 47, killed Florence May Habesch as she made him a cup of tea in Rhyl, Denbighshire.
Johnson, from Rhyl, had been released on licence after being jailed for life for murder in Wolverhampton in 1986.
Mr Justice Griffith-Williams sentenced him to life at Mold Crown Court and said he must never be released.
Johnson admitted murdering Mrs Habesch at her home in Grange Road, Rhyl, on 6 February, for drugs money, and made off with £25.
Prosecutor Elen Owen said the churchgoing widow lived alone. She was a customer of Johnson's partner – who did an Avon cosmetics round – and he carried out a number of jobs for Mrs Habesch around her home.
After taking heroin and crack cocaine, he went to her house and struck her with a heavy projector case as she made him a cup of tea, causing a massive head injury.
He stole £25 and jewellery, then struck her again because she was staring at him and still moving.
Johnson got a nephew to buy drugs with the money and later told his brother what he had done.
He was taken to the West Midlands, where it was discussed whether anyone should check on the victim – but Johnson said she would be dead.
However, the court heard that a pathologist estimated she did not die until late that night, or early the following morning.
Johnson was arrested after his brother contacted police.
The judge said Johnson was "a very dangerous man" when influenced by alcohol or drugs.
"You knew that she would not give or lend you money," he told him.
"You did not scruple to take the life of that frail, defenceless old lady who had shown you nothing but kindness. You battered her to death in her own home."
Ms Owen said: "George Johnson carried out a particularly violent and unprovoked attack on Florence Habesch.
"This was a cowardly and vicious crime perpetrated against an elderly and vulnerable lady who had befriended and trusted her attacker."
The court heard Johnson and another man launched a "sustained and savage attack" with knives and a pair of scissors in 1986, killing a man in his own home for £3.
In October 1986 he admitted murder, and was jailed for life with a direction that he should serve at least 17 years.
He was released on 20 March, 2006, on the condition he took regular drugs and alcohol tests.
He was recalled in January 2007 after a positive test, but was released in December 2007.
By October 2010, he had admitted that he was taking drugs, and later admitted he was taking heroin daily and owed money to local drug dealers.
After sentencing, Det Insp Jo Williams, of North Wales Police, said: "Florence May Habesch was a gentle and dignified member of the community who played an active role in her church.
"She was a very private person who took Johnson into her trust.
"George Johnson abused the trust of Mrs Habesch in the very worst way possible.
"He took advantage of her good nature and kindness and repaid her with violence which resulted in him taking her life.
"This was a despicable, unprovoked act which is hard to comprehend and is beyond explanation.
"Incidents of this nature are very rare in north Wales."
The judge said: "No doubt an inquiry as to why you were not recalled at that time will be undertaken.
"But it was ultimately your responsibility to avoid re-offending, in particularly to avoid violent re-offending."
Wales Probation Trust said a review was being carried to "see if any lessons can be learnt".
"Our sympathies are with the victim's family following this horrific crime," said a spokesperson.
"The offender alone is responsible for these actions."
Joyce Challis, secretary of Rhyl's Christ Church, said Mrs Habesch was an active member, attending services and running a weekly bric-a-brac stall, raising "hundreds of pounds" for Save the Children.
"In later years as she became more frail she was one of the ladies in the back row in church who were not always as quiet as they might have been."
She said that a memorial service had been held and had given "comfort" to people "shocked at the way her life had ended".
"Everyone who knew her remarked what a gentle and private person she was and many of her friends have felt a personal loss and a deep sadness," she said.
48. Lawrence Singleton
Summary
In 1978 Singleton found a 15-year-old girl hitchhiking, kidnapped her, raped her, and used a hatchet to cut her arms off. He was sentenced to 11 years in prison and paroled after eight years. He went on to murder a woman.
Details
MIAMI —
Twenty years after he raped a California teenager, chopped off her forearms and left her naked in a ditch, Lawrence Singleton was sentenced Tuesday to die in Florida's electric chair for the fatal stabbing of a Tampa prostitute in his own living room.
Singleton, 70, showed no emotion as he listened to Judge Bob Anderson Mitcham seal his fate in words laden with undisguised disgust.
"This was an unprovoked, senseless killing of a human being," the judge said of the bloody February 1997 slaying of Roxanne Hayes, 31. "We are living in times worse than Sodom and Gomorrah."
In Los Angeles, about 3,000 miles from the Tampa courtroom where Singleton was sentenced, Mary Bell Vincent, now 35, appeared at a press conference to say she was "relieved that justice has been served.
"I didn't want to play God and don't want anyone's death on my hands," said Vincent, who is fitted with two prosthetic hooks. "But I think there's a little bit of relief. I think I can start all over and put everything behind me and hopefully be safe and happy."
Six weeks ago, Vincent flew to Tampa from her home in the Pacific Northwest to testify in the penalty phase of Singleton's murder trial. From the witness stand she pointed a gleaming metal hook at Singleton and offered a brief, haunting account of what happened in 1978, when she was 15, after she got into his van while hitchhiking in Berkeley.
"I was attacked," she said. "I was raped and my hands were cut off."
How? she was asked.
"He used a hatchet."
Singleton, a onetime merchant seaman, was convicted of seven felonies in connection with his assault on Vincent, including attempted murder, rape, kidnapping, oral sodomy and mayhem. He was sentenced to 11 years in prison, the maximum then possible under California law, and served a little more than eight years before he was freed.
Singleton's release from prison was met with such an outcry that he was forced to move from community to community before finally serving out his parole in a rented trailer on the grounds of San Quentin Prison. Public outrage over his release prompted California legislators to pass tougher sentencing laws.
Singleton had lived quietly in his native Tampa for several years before police were called to his house on Feb. 19, 1997. A house painter testified at the trial that he peered in the front window of Singleton's home and saw a naked man repeatedly plunging a boning knife into a woman as she lay sprawled on the couch.
Singleton testified that he had picked up Hayes, the mother of three children, on a Tampa street after agreeing to pay her $20 for sex. When she tried to take more from his wallet, he said, he accidentally stabbed her–seven times–as he tried to stop her.
A jury took four hours to find him guilty of first-degree murder last February and just one hour to recommend that he be sentenced to death.
Mitcham was not bound by the jury's recommendation. And Hayes' longtime boyfriend, Clifford Tyson, the father of two of her children, said he did not favor Singleton's execution.
"She was a human being," Tyson said Tuesday. "But as long as he was in prison for life, that would have been enough for me."
Mitcham said that, although Singleton was depressed and alcoholic, his deed warranted a seat in "Old Sparky," Florida's notoriously unpredictable electric chair. Four people have been electrocuted in it this year.
"Roxanne Hayes fought for her life," said the judge. "She literally clawed for her life. She was acutely aware of her impending death."
Vincent, who is divorced, the mother of two sons, ages 9 and 11, and jobless, said she would like to work with children to warn them about the dangers of hitchhiking. She has never held a paying job.
Vincent's attorney, Mark E. Edwards of Santa Ana, said in a telephone interview that donations from people touched by Vincent's ordeal–recounted often in the last year after Singleton jumped back into the news–have allowed his client to make down payments on a house and a car.
"People have been generous. But she's lost public assistance now and that has her worried," he said.
Edwards said Vincent traveled to Los Angeles because she wanted to make a public statement when Singleton was sentenced. She planned to return home after spending several days with Edwards and his family, the lawyer said.
Asked at the press conference how she got through the last 20 years, she said: "My children. Life. I love life. I really love life."
Although painfully shy, she also managed a joke, reporting that on her trip to Los Angeles, the airline lost some of her luggage, including bags that contained a second set of artificial arms.
"Half of me," she said, 'is somewhere else."
49. Leo Gonzales Wright
Summary
In 1976 Wright murdered a taxi driver. He was paroled 17 years later only to murder again in 1995.
Details
Killer Sent To Wrong Prison After 2nd Murder
By Bill MillerMay 18, 1999
U.S. District Judge Emmet G. Sullivan thought he had seen the last of Leo Gonzales Wright nearly three years ago when he sentenced the two-time convicted killer to a term of life without parole, vowing to do everything within his power to ensure Wright would never leave a federal penitentiary.
And so, the judge said yesterday, he was aghast when he found out that Wright hasn't spent a day in a federal prison for the 1995 killing of lawyer Bettina Pruckmayr near an automated teller machine in Northeast Washington. Instead, the D.C. Department of Corrections has been housing Wright at its problem-plagued Lorton Correctional Complex in Fairfax.
Sullivan said he was just as appalled to learn that a warden at Lorton had permitted Wright to leave the complex to attend his mother's wake. The warden acted without notifying the court despite instructions to do so.
"The warden may very well find himself incarcerated in one of his jails," Sullivan said. "I'm not going to take this lightly. . . . I felt very strongly he should never be released to go anywhere."
Sullivan summoned corrections officials, prosecutors and Wright himself to his courtroom in hopes of holding someone accountable for the latest in a series of mistakes involving Wright and the criminal justice system. District officials said they had no immediate answers but promised to report to the judge at a follow-up hearing June 14.
Assistant U.S. Attorney Kenneth Kohl, who alerted Sullivan to Wright's presence at Lorton, told the judge: "When it comes to Leo Wright, there's a curse in the Department of Corrections and their ability to handle him. The U.S. attorney's office is as flabbergasted and astonished as the court."
Wright was paroled in 1993 after spending nearly 17 years in prison for the 1976 murder of D.C. taxicab driver Joseph N. Woodbury. He already was in violation of the terms of his parole when he killed again, repeatedly stabbing Pruckmayr in December 1995.
Pruckmayr's slaying led to a civil lawsuit and an investigation by the D.C. inspector general's office, both of which exposed lapses in Wright's supervision. The inspector general's report, released in January, questioned the decision to release Wright in the first place, noting 38 incidents in which Wright caused trouble at Lorton. The report also found that Wright should have been reconfined before killing Pruckmayr because he had been arrested on a drug charge.
Wright pleaded guilty in Sullivan's courtroom in September 1996 to killing the 26-year-old Pruckmayr. A key component of Sullivan's sentence then required that Wright be sent to a federal prison. Sullivan said he found Wright to be "the most violent, dangerous person I've ever encountered" and said he wanted to be certain that Wright would always be behind bars.
50. Richard Allen Davis
Summary
Davis had an extensive criminal history involving several early releases. In 1975 he was sentenced to six months to 15 years in prison and paroled in 1976. In 1976 he abducted and sexually attacked a woman. He was sent to a hospital for a psychiatric exam but escaped and went on a crime spree, committing several burglaries, and one kidnapping. In 1977 he was sentenced to 25 years in prison for the 1976 abduction and sexual assault. In 1982 he was paroled and went on to commit several robberies. He was sent to prison and paroled in 1993. That year, he kidnapped 12-year-old Polly Klaas from a sleepover, sexually assaulted her, and murdered her.
Details
RICHARD ALLEN DAVIS' LIFE OF CRIME
March 6, 1967: At age 12, Davis has his first contact with law enforcement when he was arrested for burglary in Chowchilla, where he lived with a grandmother.
May 24, 1967: Arrested again for forging a $10 money order. He was briefly in Juvenile Hall before his father moved him and his siblings to La Honda.
Nov. 15, 1969: Arrested for the burglary of a La Honda home.
Nov. 16, 1969: The first of several occasions when Davis' father turns Davis and his older brother over to juvenile authorities for "incorrigibility."
September 15, 1970: Arrested for participating in a motorcycle theft. A probation officer and judge accept his father's suggestion that he enlist in the Army to avoid being sent to the California Youth Authority.
July 1971: Entered the Army. His military record reflects several infractions for AWOL, fighting, failure to report and morphine use.
Aug. 1972: General discharge from the military.
Feb. 12, 1973: Arrested in Redwood City for public drunkenness and resisting arrest. Placed on one-year summary probation.
April 21, 1973: Arrested in Redwood City for being a minor in possession of liquor, burglary and contributing to the delinquency of a minor. Charged with trespassing, later dismissed.
Aug. 13, 1973: Arrested in Redwood City leaning against hedges extremely intoxicated. Released when he was sober.
Oct. 24, 1973: Arrested in Redwood City on traffic warrants. Between April and October, he was implicated in more than 20 La Honda burglaries, leading a probation officer to report that residents were so angry at him, he might be in danger if he returned to La Honda. He pleaded guilty to burglary and was sentenced to six months in county jail and placed on three-years probation.
May 13, 1974: Arrested for burglarizing South San Francisco High School. He is sent to the California Medical Facility, Vacaville, for a 90-diagnostic study. A county probation officer recommends prison, but proceedings are suspended when Davis enrolls in a Veterans Administration alcohol treatment program. He quits on the second day.
Sept. 16, 1974: Sentenced to one year in county jail for the school burglary. He was allowed to leave jail to attend a Native American drug and alcohol treatment program. He failed to return, leaving behind two angry fellow inmates who had given Davis money to buy drugs and bring the contraband back to jail.
March 2, 1975: After being released, the two inmates tracked Davis down and shot him in the back. He is rearrested on a probation violation for failing to return to jail. Later, he testified against the inmates, earning him the epithet of "snitch" from fellow inmates. He was placed in protective custody.
April 11, 1975: Arrested for parole violation.
July 11, 1975: Arrested for auto theft and possession of marijuana. Received 10-day jail sentence.
Aug. 13, 1975: Probation revoked after arrest for San Francisco burglary and grand theft. He was sentenced to a term of from six months to 15 years in prison.
Aug. 2, 1976: Paroled from Vacaville.
Sept. 24, 1976. Abducted Frances Mays, a 26-year-old legal secretary, from the South Hayward BART station and attempted to sexually assault her. She escaped, hailed a passing car, in which California Highway Patrol Officer Jim Wentz was riding. Wentz arrested Davis.
Dec. 8, 1976: Transferred to Napa State Hospital for psychiatric evaluation after he tried to hang himself in a cell at Alameda County Jail. He later admitted he faked the suicide attempt in order to be sent to a state hospital, where he could more easily escape. He was mistakenly admitted as a voluntarily patient rather than a prisoner.
Dec. 16, 1976: Escaped from Napa State Hospital to went on a four-day crime spree in Napa. He broke into the home of Marjorie Mitchell, a nurse at the state hospital, and beat her on the head with a fire poker while she slept. He broke into the Napa County animal shelter and stole a shotgun. He used the shotgun to try to kidnap Hazel Frost, a bartender, as she climbed into her Cadillac outside a bar. When she saw he has bindings, she rolled out of the car, grabbed a gun from beneath the seat and fired six shots at the fleeing Davis.
Dec. 21, 1976: Broke into the home of Josephine Kreiger, a bank employee, in La Honda. He was arrested by a San Mateo County sheriff's deputy hiding in brush behind the home with a shotgun.
June 1, 1977: Sentenced to a term of one to 25 years in prison for the Mays kidnapping. A sexual assault charged is dropped as part of a plea bargain. He is later sentenced to concurrent terms for the Napa crime spree and the La Honda break-in.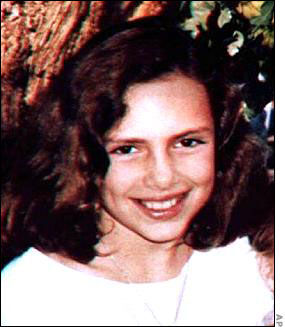 March 4, 1982: Paroled from the Deuel Vocational Institute in Tracy.
Nov. 30, 1984: With new girlfriend-accomplice Sue Edwards, he pistol-whipped Selina Varich, a friend of Edwards' sister, in her Redwood City apartment and forced her to withdraw $6,000 from her bank account. Davis and Edwards make a successful escape.
March 22, 1985: Arrested in Modesto when a police officer noticed a defective taillight. He and Edwards were charged with robbing a Yogurt Cup shop and the Delta National Bank in Modesto. Authorities in Kenniwick, Wash., were unaware for several years that the pair had robbed a bank, a Value Giant store and the Red Steer restaurant during the winter of 1984-85. Davis later confessed to the crimes in an attempt to implicate Edwards, whom he believed to have welched on a promise to help him while he was in prison.
June 27, 1993: Paroled from the California Men's Colony, San Luis Obispo, after serving half of a 16-year sentence for the Varich kidnapping.
Oct. 1, 1993: Davis kidnapped Polly Klaas during a slumber party at her Petaluma home and murdered her.
51. Man allegedly murders young child within hours of being released from jail
We are using the alleged killer's initials.
Man accused of shooting child in head was released from jail just 3 hours earlier
Police in Forest City, North Carolina, said a man was released from jail Tuesday, just hours before he is accused of shooting a child.
Forest City Police Chief Chris LeRoy confirmed that 26-year-old S. F. was released from jail on unrelated charges three hours before he is accused of shooting 7-year-old Aaliyah Norris in the head.
"He was arrested at some point, I don't know if it was yesterday or not. He was released from custody after noon for some unrelated charges," LeRoy said.
Rutherford County arrest records show S.F. had been arrested the day of the shooting for assault by pointing a gun. Records also indicated he was given no bond.
LeRoy said at some point the bond decision changed, and S.F. was able to bond himself out.
In a search of the North Carolina Department of Corrections website, News 13 also learned Francis had a prior criminal record dating to at least 2017.
"I don't know whether this was necessarily a random act. I just don't know what the motivation was," LeRoy said, adding that S.F. and Norris knew each other.
S.F. now faces three new charges related to the shooting, including assault with a deadly weapon inflicting serious injury with intent to kill.
Police said S.F. turned himself in on those charges Wednesday morning. Police also said the charges could be upgraded.
"Depending on how the outcome for the child is, we'll revisit stuff with the district attorney's office. And I know our office has already been in contact with them," LeRoy said.
LeRoy said police are still investigating to see if more people were involved.
On Wednesday afternoon, LeRoy said Norris was still in critical condition.
There is a GoFundMe page to help with Norris' medical expenses.
Was Suspect in Slaying of 7-Year-old Girl Released on Bail Hours Before Her Shooting?
In the summer of 2020, we received several inquiries from readers about the accuracy of reports that claimed a man charged with murdering 7-year-old Aaliyah Norris, in Forest City, North Carolina, had been arrested and then released on bail, just hours before the fatal shooting.
On June 26, for example, People magazine published an article with the headline "7-Year-Old N.C. Girl is Fatally Shot, Allegedly by Man Who Was Released From Jail Hours Earlier." The article reported that:
"A 7-year-old North Carolina girl was fatally shot in the head while sitting in a car eating ice cream. 'We just lost a 7-year-old innocent child in our family for no reason,' Kenneth Woods, a relative of Aaliyah Norris told WLOS at a memorial for the girl Thursday night. Aaliyah was sitting in a car in Forest City when she was shot in the head. She was taken to a local hospital, where she remained on life support until succumbing to her injuries two days later, according to a Forest City police news release obtained by PEOPLE.
"On Wednesday, S.F., 26, was arrested and charged with murder. S.F. was arrested earlier on Tuesday for assault by pointing a gun, according to arrest records obtained by WLOS. However, he bonded himself out and three hours later, he allegedly shot Aaliyah."
52. Demario Atwater from North Carolina
Prior to murdering Eve Carson in 2008, Atwater had been convicted of numerous crimes including assault, possession of a firearm, possession of marijuana with intent to sell, trespassing, and robbery. He was given three years of probation in 2005 for breaking into a home. In 2006 a police officer investigating a burglary confiscated a handgun from Atwater. He later plead guilty to possessing a firearm while on probation and was given more time on probation. On February 20, 2008, Atwater was arrested for carrying a gun while on probation and was released on a $10,000 bond. On March 5, 2008, he and his partner Laurence Lovette (example 24 in the Dangerous Early Releases of Juvenile Criminals category) murdered Eve Carson.
2 deaths and one flawed system
There are many more . . .this is just a sample . . .